Have you ever seen an RFID wristband and wondered how they actually work? You've probably encountered them at events like music festivals, and the thought could have occurred to you then; such a simple-looking device, and yet it serves such an important function. So, in this article, we will explain the basic concepts that make RFID wristbands tick.
Before we begin, it's important to be able to distinguish between an RFID-equipped wristband and an ordinary silicone one. RFID wristbands look fairly similar to ordinary ones from a distance, but when you get up close you'll notice subtle differences in the look and feel. Like custom silicone wristbands, they can come with your own designs and logos printed on them.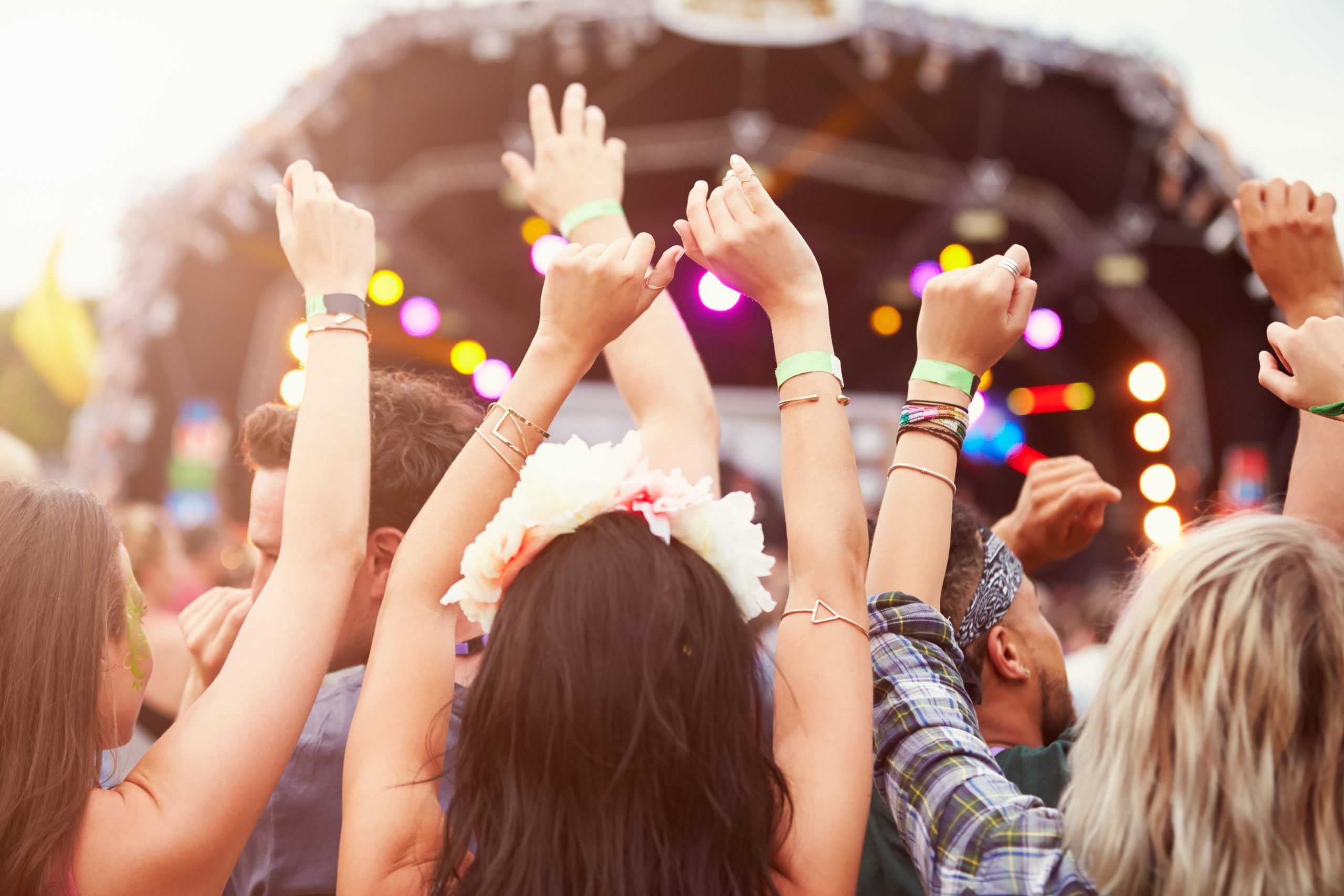 What they look like:
– One type will feature a hard-plastic chip, or some kind of enclosed block, giving a distinctive look that protects the chip inside.
– Some will look just like ordinary vinyl or plastic bands, except they are noticeably thicker with a printed RFID microchip on the underside.
– The third type will be the soft rubber or silicone bracelet with a stylish 'lump' housing the chip.
Types of RFID System
The acronym RFID stands for Radio Frequency Identification; these wristbands work via radio waves that transmit data between two or more devices. Fundamentally, the system is made up of a tag and a device that reads it. An RFID tag can sometimes be battery-powered. There are three types of tag:
– Active – this comes with a battery that powers the tag, transmitting information frequently without the need for a reader.
– Passive – these have no battery and utilise radio energy from the reader to power themselves.
– Battery-assisted – a tag whose battery powers it when it gets close to a reader.
There is no need for a line of sight or physical contact for communication between the tag and reader. But range is limited, depending on the operating frequency:
– Low Frequency (125-134 kHz) – very short range, restricted to just a few centimetres and limited memory storage. Data transmission speeds are low, and only a small number of tags can be read at once.
– High Frequency (13.56 MHz) – range of a few inches, but larger memory capacity and higher data transfer rates.
– Ultra-High Frequency (433 MHz & 856-960 MHz) – long range, up to 70 feet, with large memory capacity and high transfer rates.
At large events, most RFID wristband systems need to operate at a high frequency using passive tags to identify patrons.
How Much Data Can Be Stored in an RFID Tag
Storage capacity is an important aspect of the functionality of the RFID wristbands. The biggest passive tags can store a maximum of 3.72 kB of data – enough to store a name, address, credit card number and birth date; any other basic identifying information needs to be tracked.
Ultra-high frequency RFID tags can store as much as 8 kB of information and are commonly reserved for the aerospace sector. With wristbands and ordinary access control systems, RFID tags are usually 3 kB or smaller and don't store sensitive data like credit card numbers.
Often, you will find things like ID credentials, vouchers, purchasing credits and social media integration on an RFID tag. That way, when you cross a checkpoint, you can automatically have your social media updated. In hotels, RFID can even replace room access key cards.
RFID for Use as a Tracking Device
The majority of RFID wristbands operate at high frequency and cannot be tracked actively due to their limited range. But an RFID system can be used to trace an individual's movements by pinpointing their last known location; the most recent checkpoint they passed can be identified, and they can be searched for near that area. For events at venues, RFID wristbands are best deployed for use as contactless payment devices and access control.
RFID wristbands and the technology they use are not going anywhere. Any event or venue with high foot traffic looking to increase profits and optimise efficiency is a natural fit for an RFID wristband system. And, with the information in this article, you now have a good understanding of the types of wristbands, how they work and what their limitations are.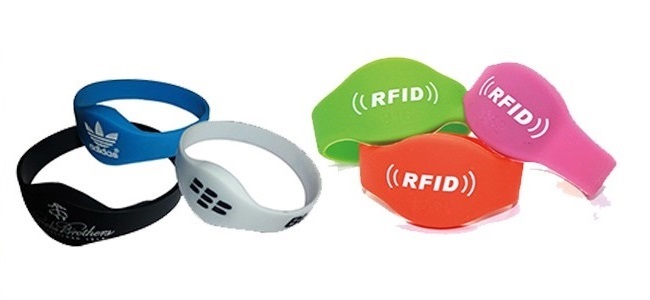 With quality RFID silicone wristbands, you have an attractive, durable and functional product that will be a boon for your business.
[vc_row content_placement="middle" thb_divider_position="bottom" css=".vc_custom_1592477292124{background-color: #f6f6f6 !important;}"][vc_column width="2/3″ css=".vc_custom_1592477645861{margin-left: 25px !important;}"][vc_column_text]
Receive a personalised quote and digital proof in less than 24 hours
[/vc_column_text][vc_btn title="Quick Quote" shape="square" color="danger" size="lg" link="url:%2Fpersonalised-rfid-wristbands%2F%3Futm_source%3Dblog%26utm_medium%3Dcta%26utm_campaign%3Drfid|||"][/vc_column][vc_column width="1/3″][thb_image alignment="aligncenter" image="6121″ img_link="url:%2Fpersonalised-rfid-wristbands%2F%3Futm_source%3Dblog%26utm_medium%3Dcta%26utm_campaign%3Drfid|||" img_size="medium"][/thb_image][/vc_column][/vc_row]