Wristbands have proven to be useful for a number of different purposes, such as being used during music events, charity campaigns and for business marketing reasons. We recently took a look at some of the top reasons for investing in wristbands, a list which included implementing them during school trips and as an advertising tool.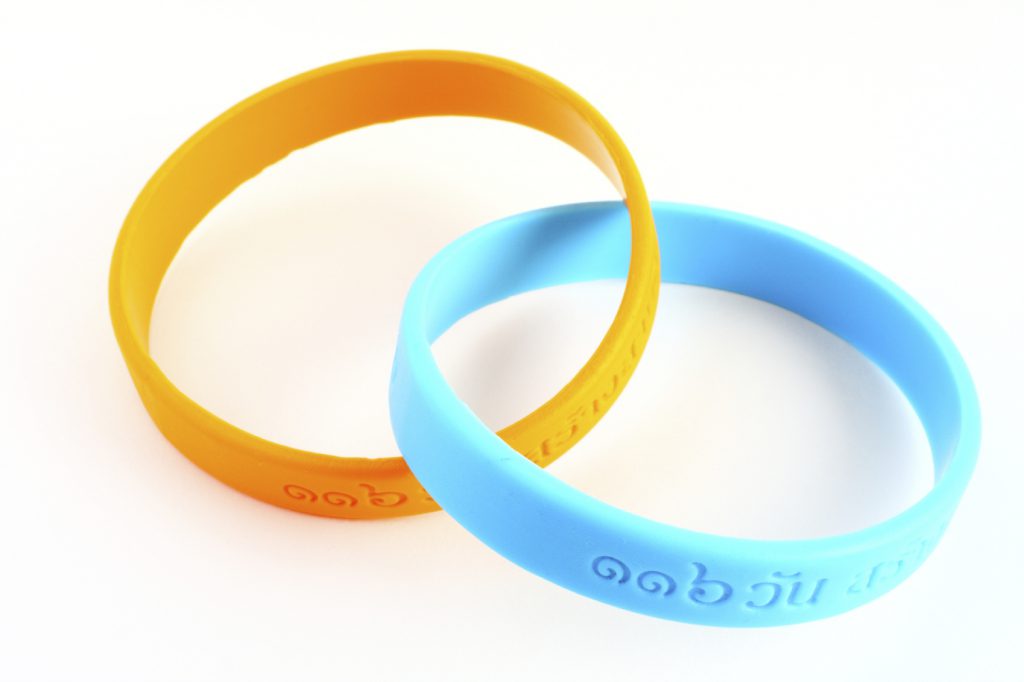 However, there are lots of other innovative ways to utilise silicone wristbands that are a little more interesting and unique.
Wristbands Used to Help Those Who Suffer from Alzheimer's
Learning that a family member has been diagnosed with alzheimer's can be an overwhelming and upsetting time. One of the main symptoms of the disease includes memory loss and confusion, something that can often lead to sufferers unwillingly putting themselves in dangerous situations.
Silicone wristbands have been used as a form of ID that provides people with important information about the wearer. This makes it easier to reunite someone with alzheimer's with their loved ones after being found lost and confused. It's a cost effective way to protect those that you care about.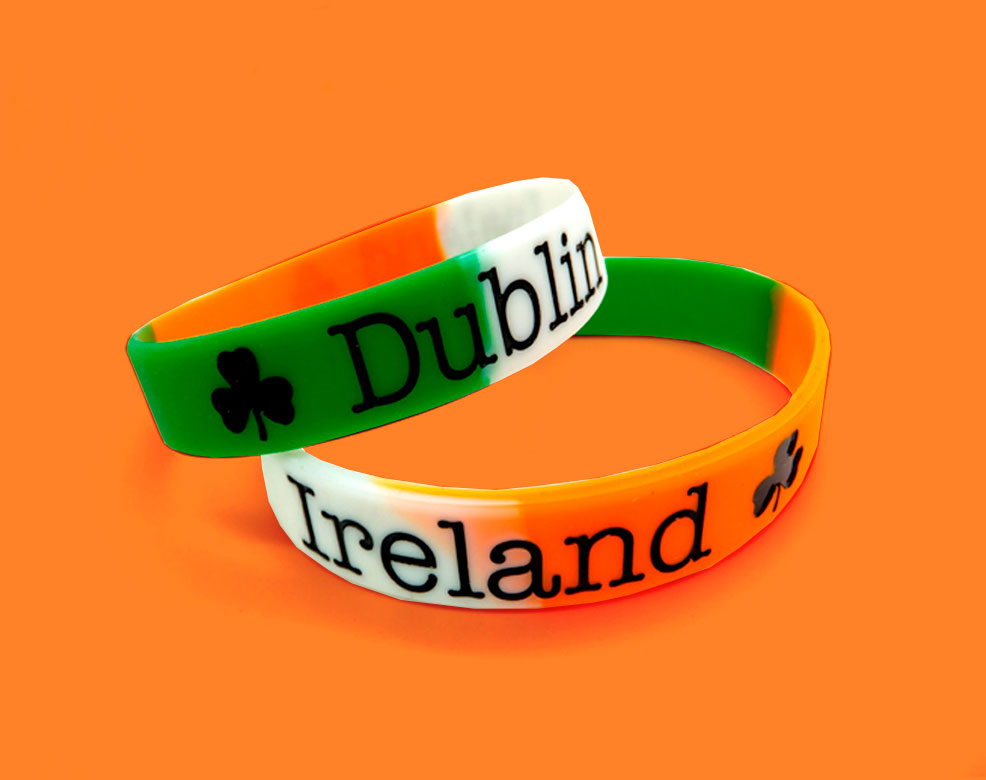 Wristbands Used as an Access Tag to Specific Environments
We've discussed in detail about the benefits of using silicone wristbands for festivals, music events and concerts. They provide a fantastic alternative to paper tickets that ensures that people don't lose or misplace them.
However, they have also been creatively used for "access" to a number of different environments and locations. For example, you can use silicone wristbands as a way of gaining access to a gym, a sports centre, a hotel or swimming pool. They can be used to identify the level of access that people have to specific areas of things within a location – such as being all inclusive on holiday as opposed to bed and breakfast.
Wristbands Used as a Business Card Alternative
Business cards are an effective way to leave a lasting impression on potential clients, which is why it's really important to do something that sets you apart from everyone else. Whilst standard cards are still the norm for a lot of business professionals, silicone wristbands do provide you with a creative alternative.
However, this is something that is better suited for the more creative environment, especially for those working within retail, artistic or marketing industries.
Whatever reason for choosing to use wristbands – we are here to help. We specialise in creating high quality bands that come in a number of different designs and colours. To find out more, please don't hesitate to contact us today. Just give us a call on 01524 848382 and we will be more than happy to help.
[vc_row content_placement="middle" thb_divider_position="bottom" css=".vc_custom_1592477292124{background-color: #f6f6f6 !important;}"][vc_column width="2/3″ css=".vc_custom_1592477645861{margin-left: 25px !important;}"][vc_column_text]
Try Our Silicone Wristbands Designer Tool
[/vc_column_text][vc_btn title="Design your product" shape="square" color="danger" size="lg" link="url:%2Fshop%2Fpersonalised-silicone-wristbands%2F%3Futm_source%3Dblog%26utm_medium%3Dcta%26utm_campaign%3Dsilicone|||"][/vc_column][vc_column width="1/3″][thb_image alignment="aligncenter" image="6112″ img_link="url:%2Fshop%2Fpersonalised-silicone-wristbands%2F%3Futm_source%3Dblog%26utm_medium%3Dcta%26utm_campaign%3Dsilicone|||" img_size="medium"][/thb_image][/vc_column][/vc_row]