Product Description
Custom Car Air Fresheners
Customised Car Air Fresheners are a great value way of saying thank you to your customers. Mile after mile they will be reminded of your great service and how easy it is to contact you when they next need your service.
Unique and distinctive, our high-quality, great value, personalised Car Air Fresheners are the perfect promotional giveaway!
Suitable for promoting all types of organsiations whether as a much-loved give-away gift, to help with fundraising, or even to sell on to your own customers.
You can create your own personalised Car Air Freshener design with the name of your organisation or branding, and choose the fragrance, quality, and shape you want. What better way to stand out from the crowd!
Can't find what you need? Not sure which shape or fragrance is for you? Please contact our expert design team on (+44) 01524 848382 or email caf@webproductsdirect.com and we will help you create your perfect Car Air Freshener.
Product features:
Different styles to choose:
Odour eliminating and long-lasting fragrances.
Choose Economy, Premium or Luxury types.
Double-sided high-quality printing on cellulose cardboard. Extra thick whitened cellulose is available on our Premium and Luxury Air Fresheners!
A huge selection of eye-catching shapes to choose from.
Different amounts of Fragrance oil from 1ml to 4ml depending on the quality of Car Air Freshener you choose.
Quality packaging heat sealed for freshness and storage.
Minimum order quantity 100 Car Air Fresheners.
Our regular customers include:
Car washes, Car Valeters and Car Detailers
Filling stations and MOT and Service and Repair Centres
Motor Racing Teams
Car and other vehicle dealerships
Charities and not-for-profit organisations and fundraisers
Clubs and Societies
Hotels, Conference Centres and Expos
Airport Parking
Gift Shops and Visitor Centres
Those using Corporate Welcome Packs or offering Corporate Hospitality events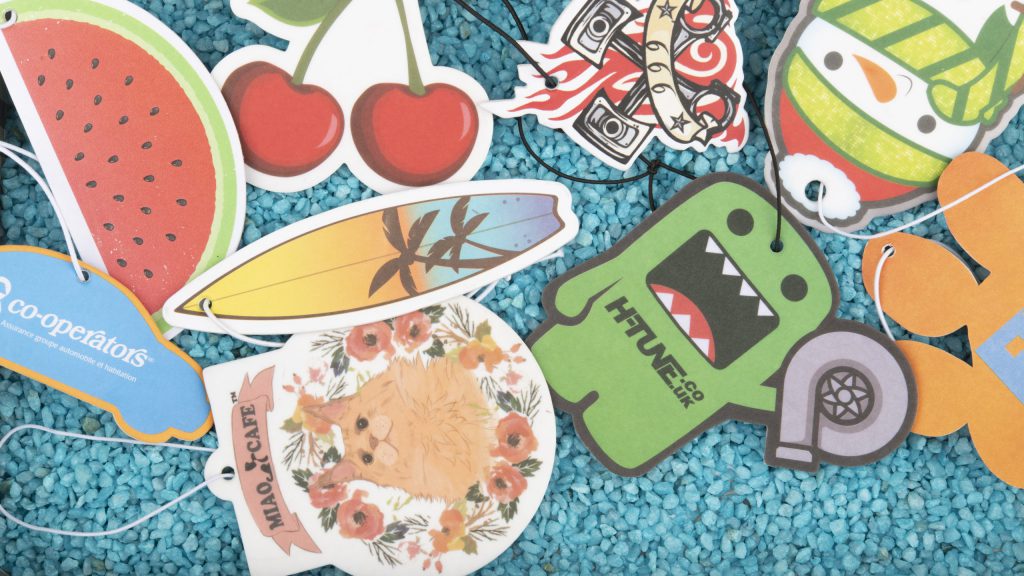 Different styles to choose
Choose between different types of Car Air Freshener: Economy, Premium or Luxury. Choose the type based on your needs or those of your client. All are high quality and amazing value with free UK delivery and no design or set-up costs!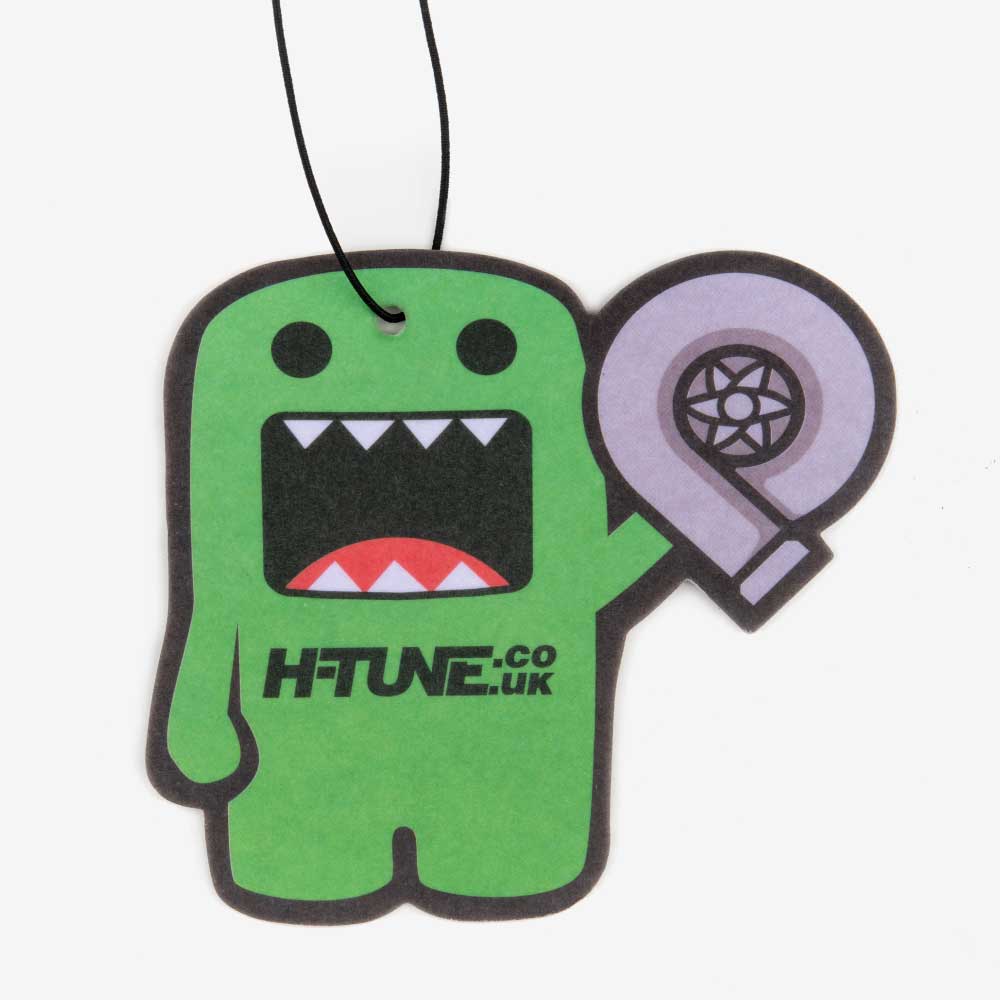 Economy Car Air Freshener
Our air fresheners in the economy range have a great value for money that makes them one of the best options for business gifts. These air fresheners include:
1 ml of fragrance. Up to 2ml as an extra option.
High quality double-sided printing on 1.5-1.8 mm cellulose.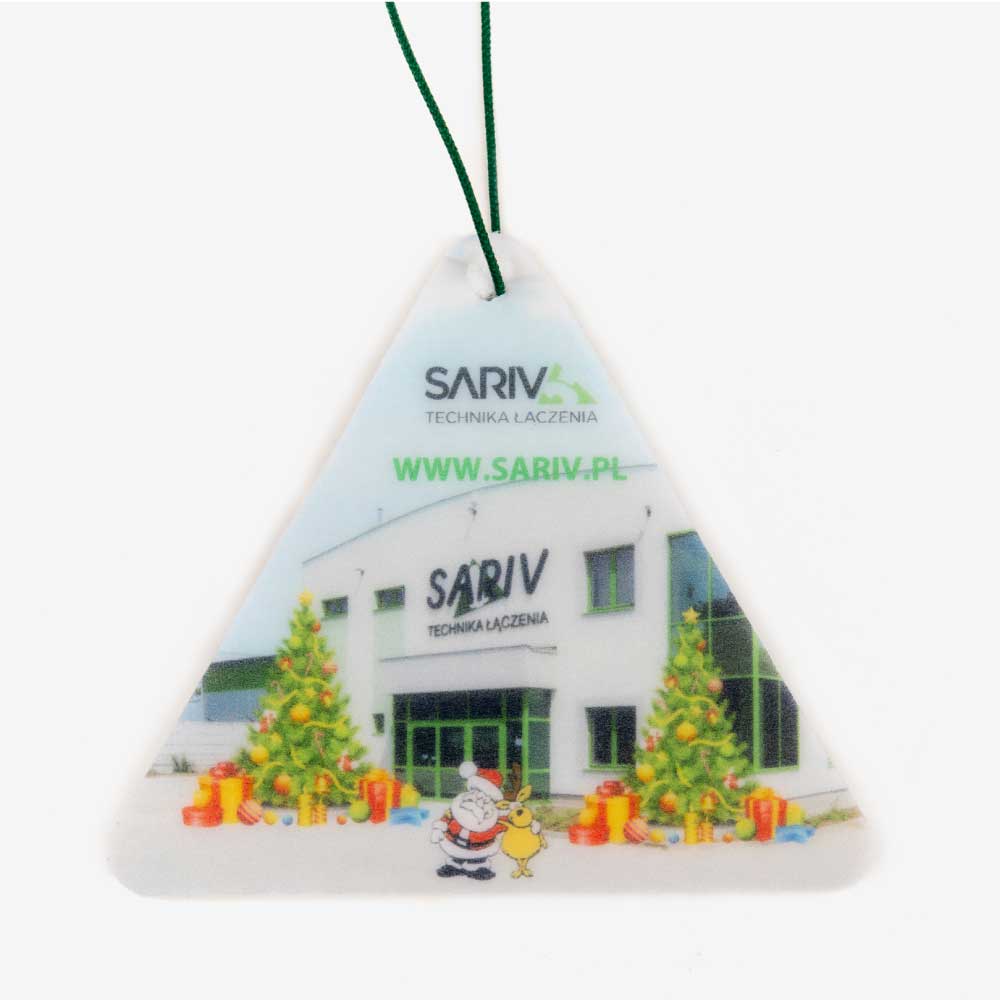 Luxury Car Air Freshener
Our exclusive Luxury Car Air Fresheners include:
2ml of fragrance. Up to 4ml as an extra option.
High quality double-sided printing on 4mm whitened cellulose.
Extra cotton inside for a longer lasting fragrance.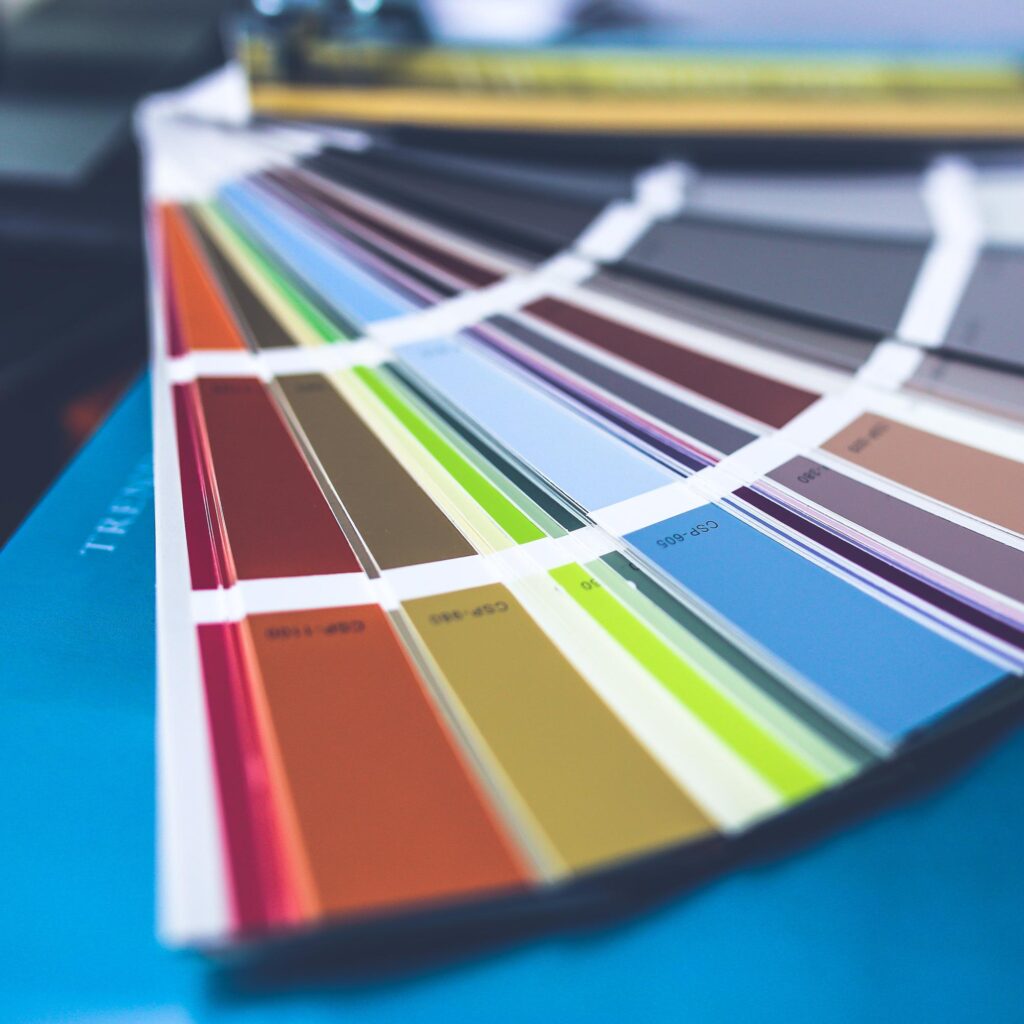 100% customisable
Wide range of colours, shapes and fonts. Design your own custom Car Air Freshener with a wide range of Pantone colours, or choose your own branding colours at no additional cost. We have the most popular fonts and shapes on the market, but use your own if you prefer! We can even create a Car Air Freshener in the shape of your company logo!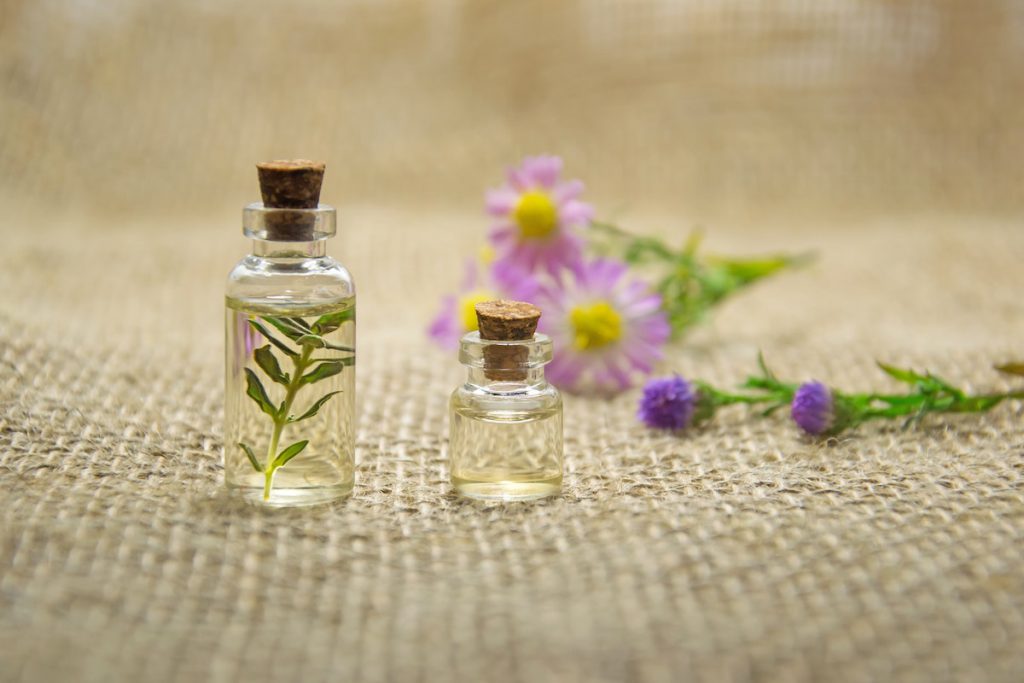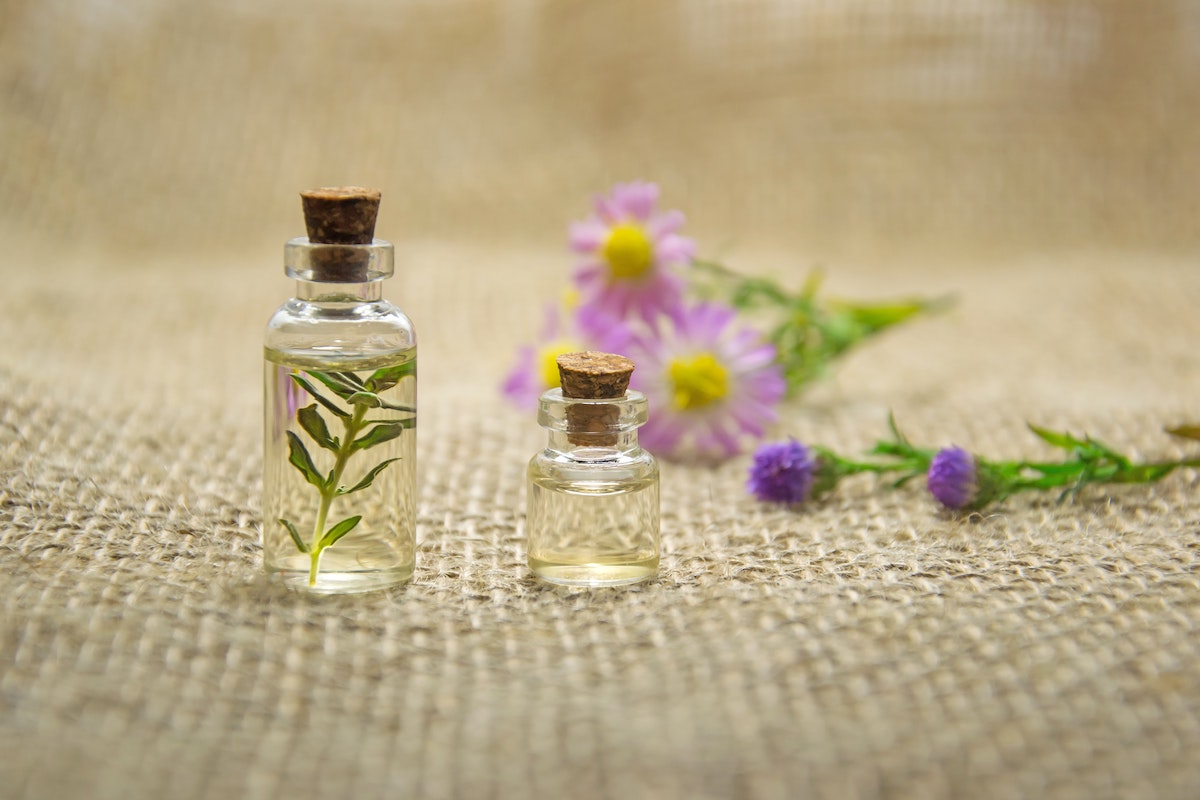 Wide range of shapes and fragrances
Looking for a unique and distinctive Custom Car Air Freshener? We have the most popular shapes and fragrances on our website but we have lots more to choose from if you cannot find what you are looking for. Just let us know what you have in mind!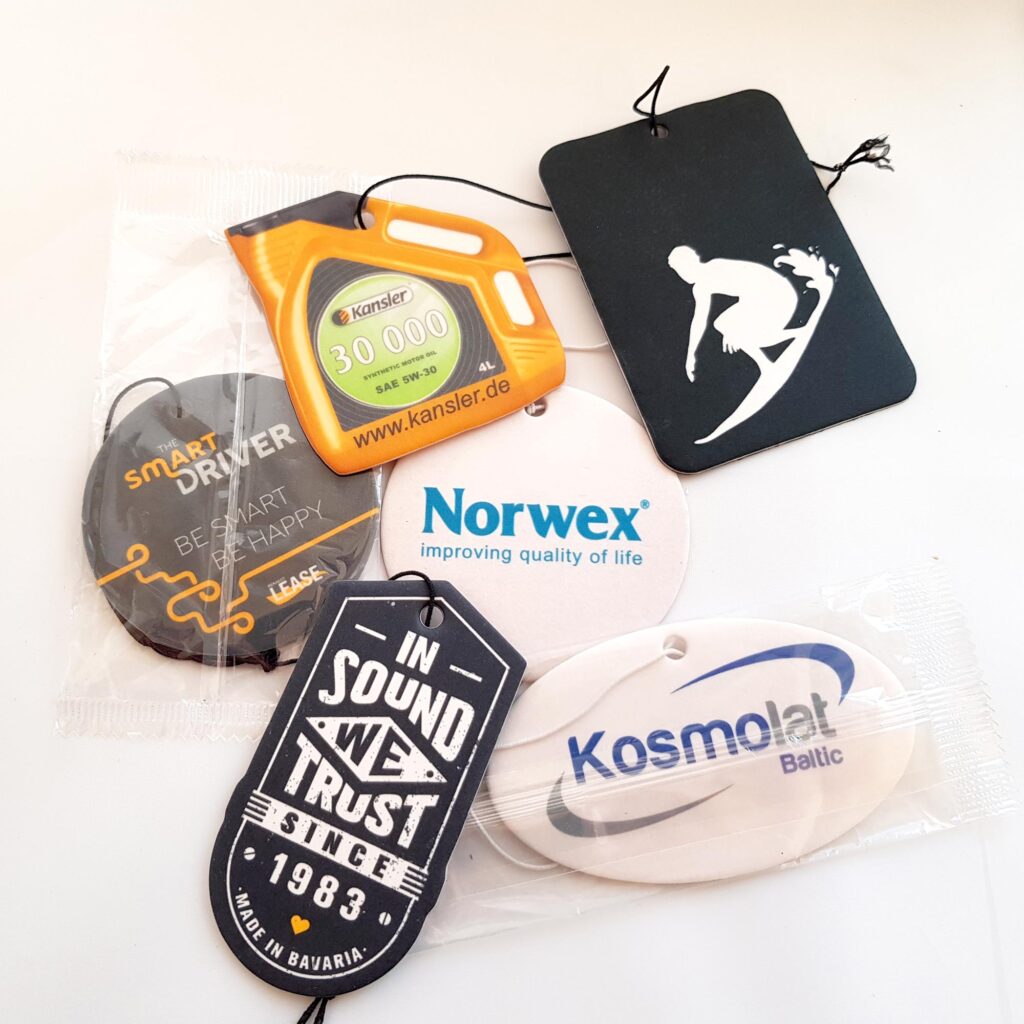 Bulk discounts
We offer a range of quantities and qualities to suit all budgets. Like most printed products, bulk discounts are offered, so the higher the quantity the lower the unit cost. If you are thinking of placing a large quantity order, we are happy to provide a personalised quotation.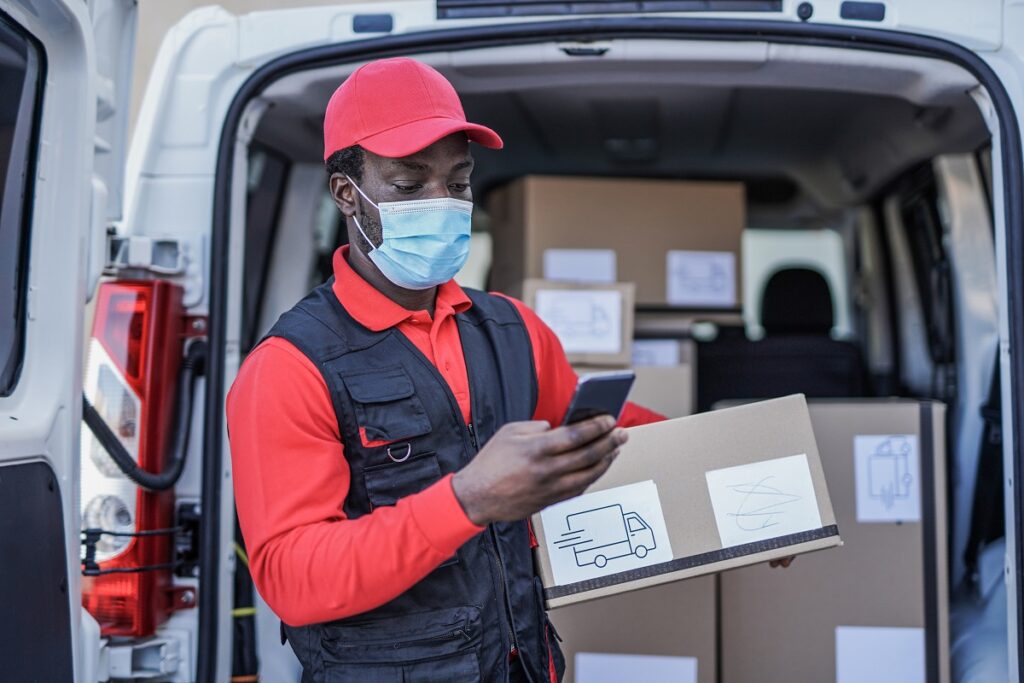 How do we work?
Place your order with all your customisation options and artwork and our Sales Team will provide a digital proof for your approval. Once reviewed and approved, your order will go into our production process and when manufactured will be delivered to your door via our Partner Couriers within 24-48 hours. We will keep you informed at each step of the process and you can track your order after it is despatched.