Product Description
Custom Medals
Whether for a triathlon, an obstacle race or a sports day at school, all participants deserve a personalised medal to take home that shows their effort and participation. We can provide medals in various sizes and styles that you can customise in a wide range of colours and personalise with your logo and details.
Choose the finish that you like and send us your requirements (design, illustrations and colours) and in less than 24 hours we will send you a digital proof of the design and a free quotation. We take care of everything!
Product features:
Different styles: Without Enamel, Contrast Metal, Silicone Rubber, Die Cast Metal, and Soft Enamel custom medals
Personalised designs for your event
Ribbons can be fully customised on request
No design or set-up fees
Free UK Delivery
What can you use our personalised medals for?
Custom Medals for sports, OCR, mud, or survival-themed activity-based events
Silicone Medals for Schools, Colleges, and Universities. For participation, achievement, or competitive success
Commemorative events or workplace celebrations. Medals for employee recognition or achievement.
Medals for charity events and fundraising activities
Military medals to recognise acts of courage and dedication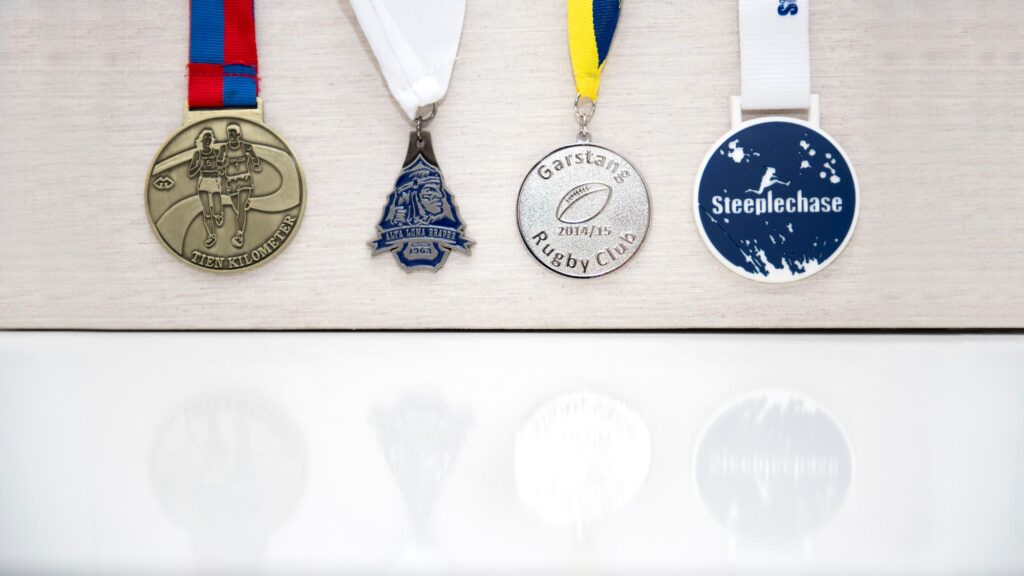 Different styles to choose
Choose from different types of medals: Without Enamel, Contrast Metal, Silicone Rubber, Die Cast Metal, and Soft Enamel custom medals. All our medals are high-quality, great value, and long-lasting. Each medal comes with a classic stock fabric ribbon in a popular Pantone colour you select.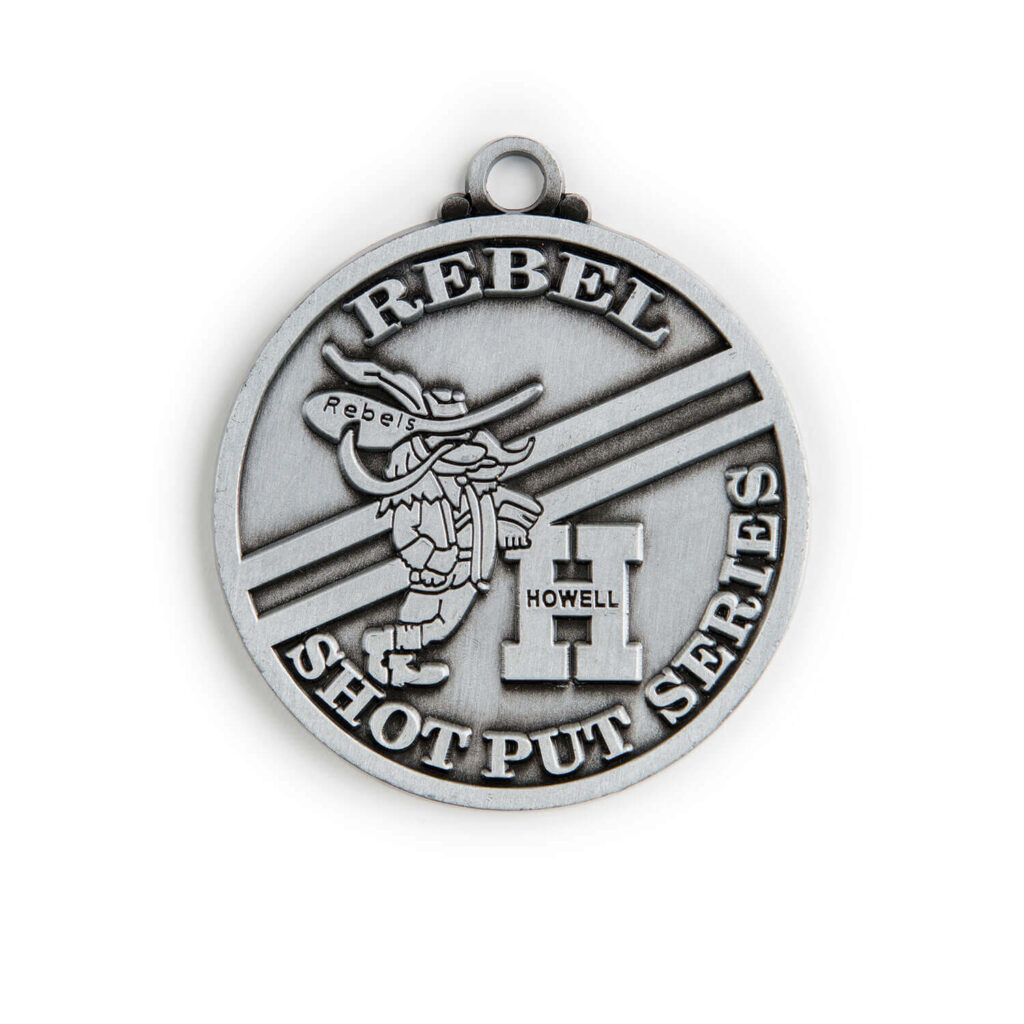 Custom Without Enamel Medals
If you are looking for a simple medal without colour, then our Contrast and Die Cast Medals are the perfect high-quality, relatively low cost, medal.
With no colour customization on the medal, your logo and message are laser engraved on the metal giving a long-lasting quality finish.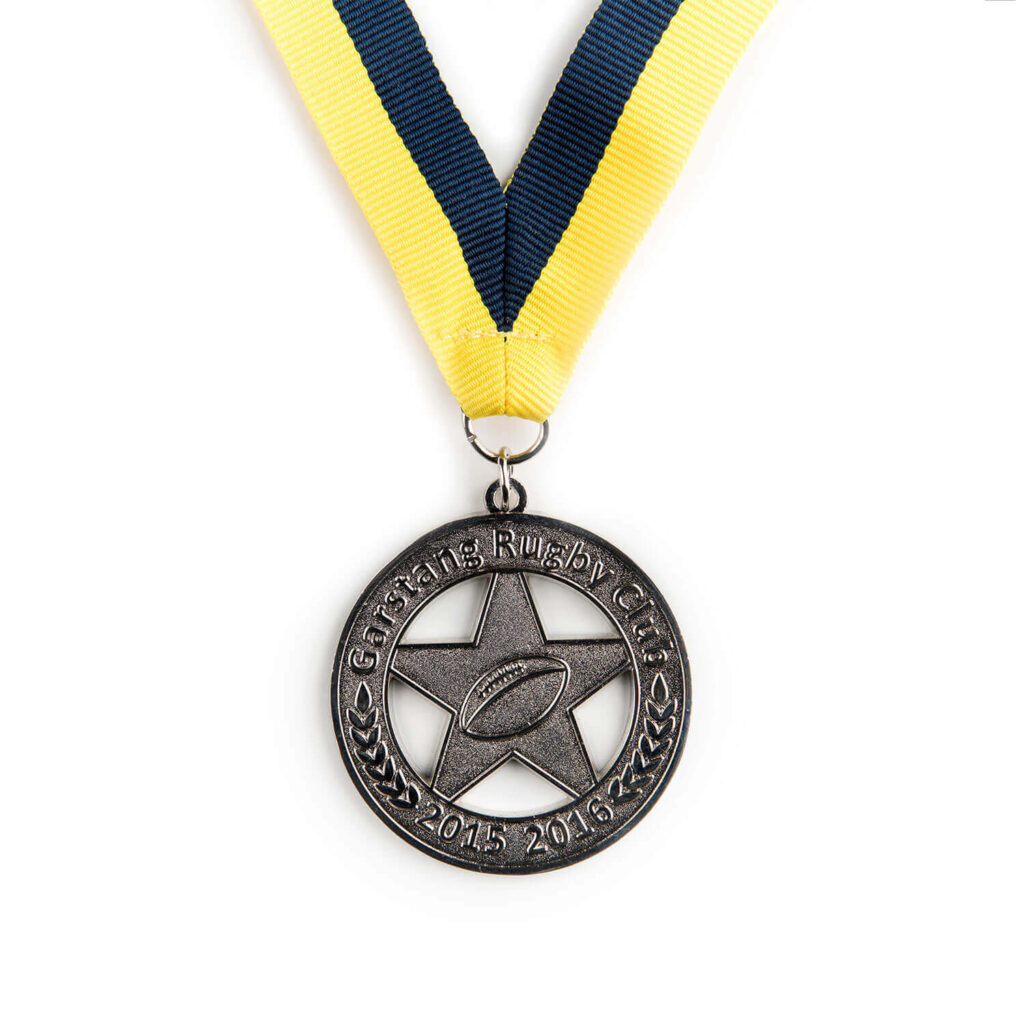 Custom Contrast Metal Medals
Metal Medals with Contrast are perfect for end-of-season awards or where you are giving out larger volumes of medals. Relatively inexpensive, Contrast medals offer great value and with 'contrast' look amazing. Why not add that extra touch of class with an enamel fill to the contrast?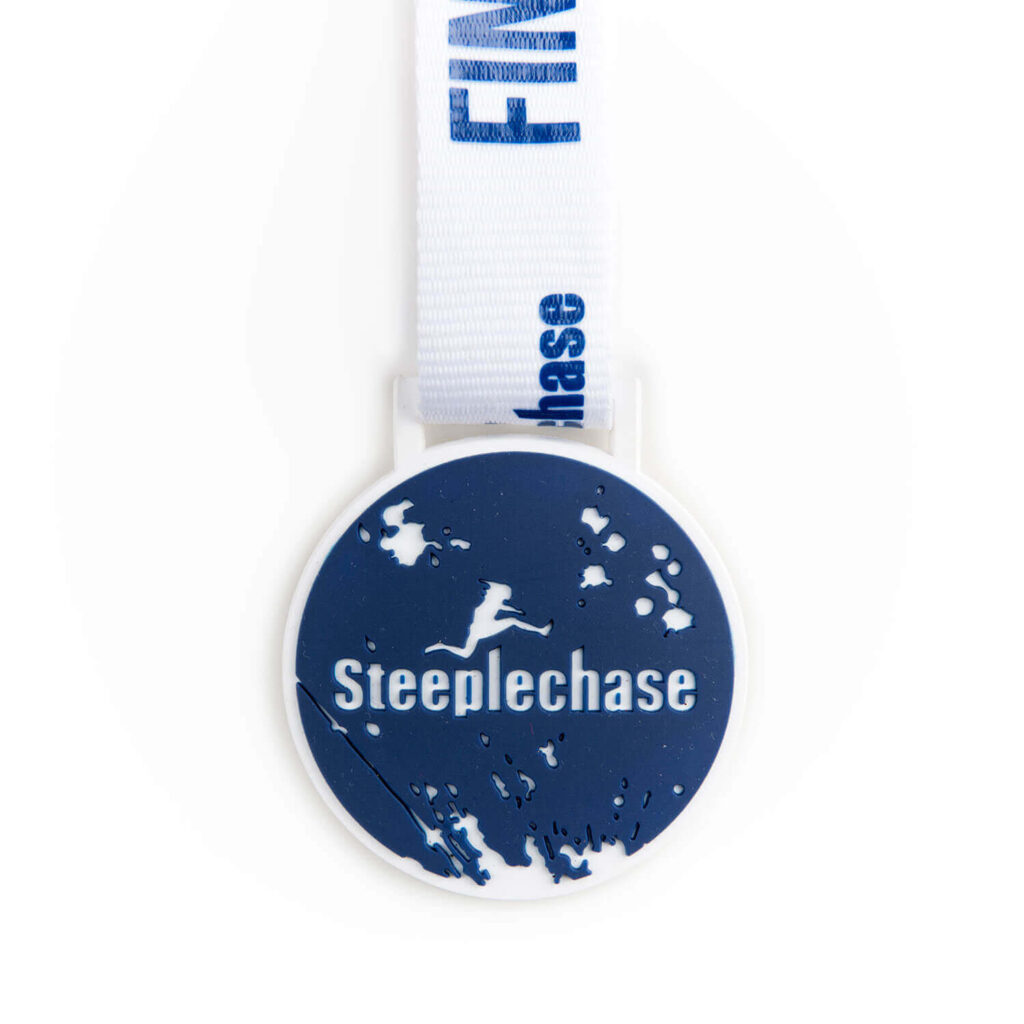 Custom Silicone Medals
Silicone medals are a relatively inexpensive and fun way to recognise achievement. Loved by kids especially, these medals are a perfect way for Primary Schools, Youth Groups, and Community events to positively recognise achievement and participation. We can craft Silicone medals flat (two-dimensional) or raised (three-dimensional) with bright, vibrant, colours and eye-catching designs in fine detail.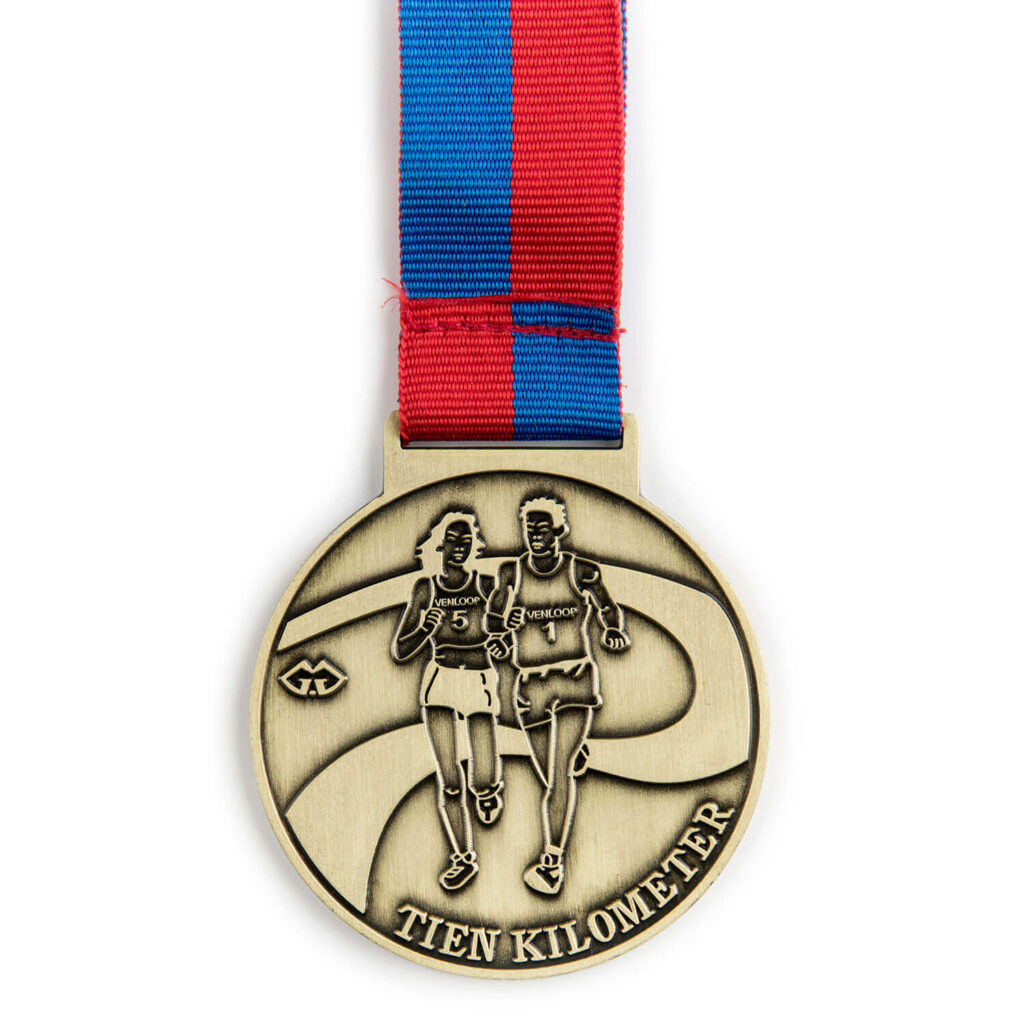 Custom Die Cast Metal Medals
Our most popular medal. Die Cast Medals are perfect for sporting events and achievement awards. Heavyweight quality medals which look amazing on a coloured ribbon. Why not create your own unique design and shape for a truly distinctive medal? All our Die Cast Medals come with a premium quality ribbon in a choice of colours.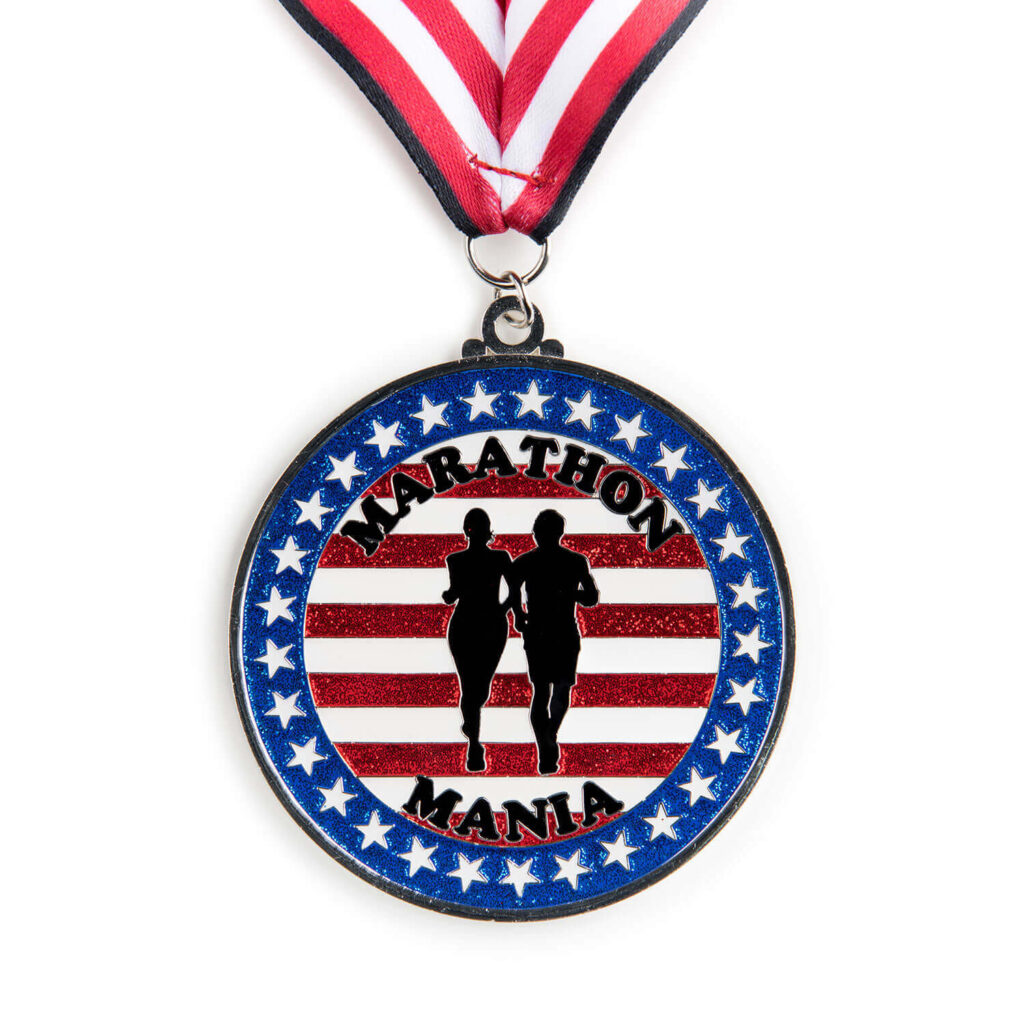 Custom Soft Enamel Medals
If you prefer the high-quality feel of a heavy Die Cast Medal with colour then this is the perfect medal for you. Coloured enamel adds a touch of class to this premium medal. Easily customisable with your logo or branding or keep it simple. Long-lasting and durable it will be cherished for a lifetime!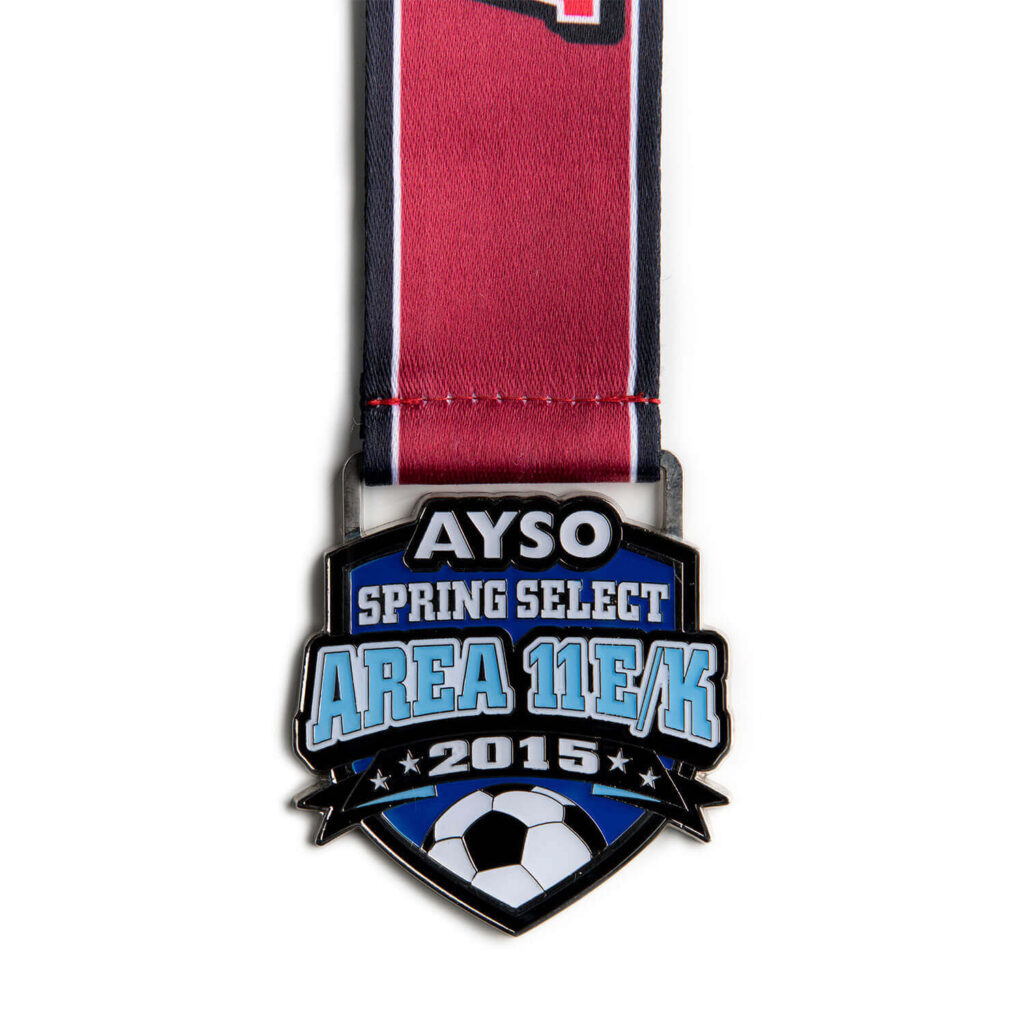 High-quality polyester Ribbons
All our medals come with a high-quality polyester ribbon. Select your colour from a wide range of popular Pantone colours or use your own colour to match your branding if you prefer. As an optional extra, add your logo or message text. Using the best sublimation printing technique (heat treatment) you will get stunning and vivid colours that are durable and will not fade with rubbing or friction.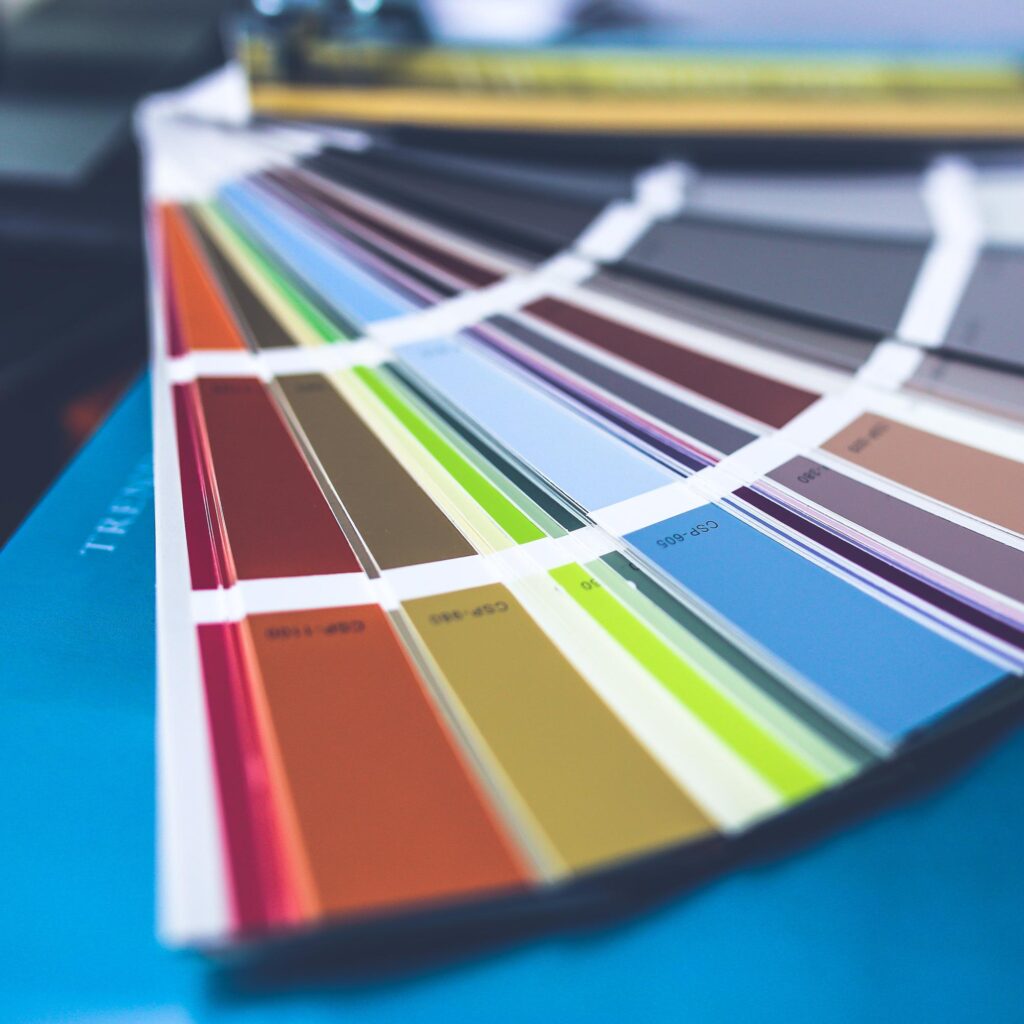 100% Customisable
Create your own bespoke Medal. Choose your favourite medal shape and finish, provide your text details or personalised message and upload an image or logo. What could be simpler to create your unique customised Medal!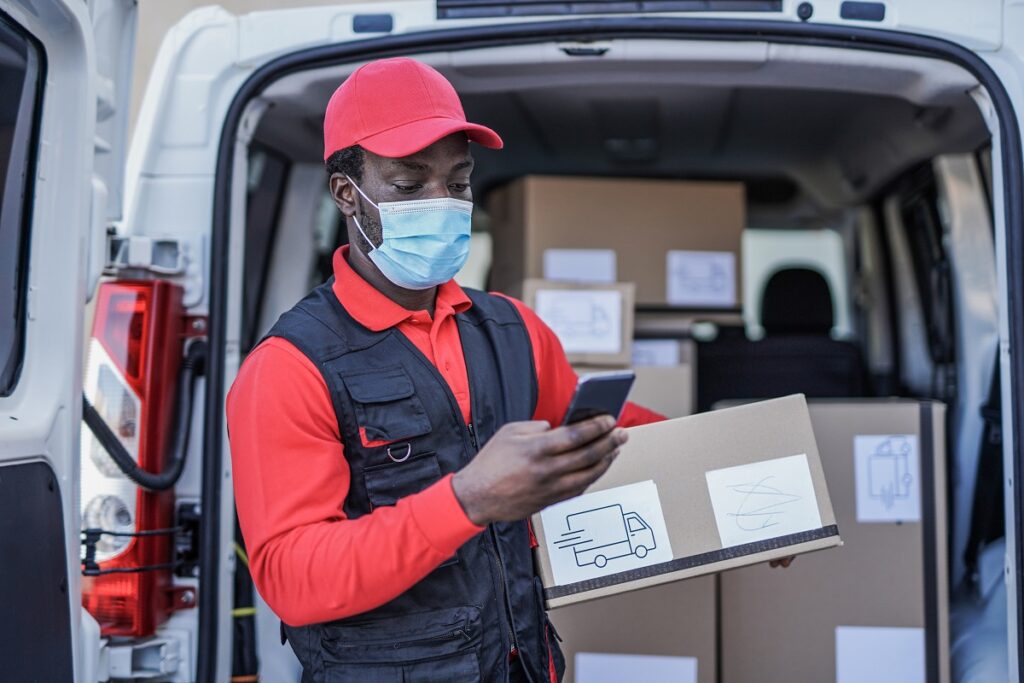 How do we work?
Place your order with all your customisation options and artwork and our Sales Team will provide a digital proof for your approval. Once reviewed and approved, your order will go into our production process and when manufactured will be delivered to your door via our Partner Couriers. We will keep you informed at each step of the process and you can track your order after it is despatched.