Product Description
Personalised Fabric Wristbands
Personalised fabric wristbands are perfect for festivals or events as an access control method, either as an invitation or as passes to certain areas. They are also ideal for charities, fundraisers or those raising public awareness – getting the right message to the right people and promoting awareness.
They are a cheap and fun way to have your design reminiscent of a special day, such as custom fabric wristbands for weddings or private parties.
Available with a wide variety of security fasteners.
Product Features:
Various widths: 15mm or 20mm
Sublimated or Woven
Can be printed on both sides (on request)
Durable and resistant to chaffing
Different types of closure: adjustable or security clips in metal or plastic
Extra options: individual packaged
Free design and no print set-up costs
Free UK Delivery
Popular uses of fabric wristbands:
Custom wristbands for festivals, events or music concerts.
Fabric wristbands for weddings.
To promote or celebrate sporting events.
To keep kids and young people safe when on trips away from School. Easily spot your pupils with an eye-catching design!
As a fashion accessory – perhaps showcasing your favourite music band or club.
To raise awareness for your cause and help with fundraising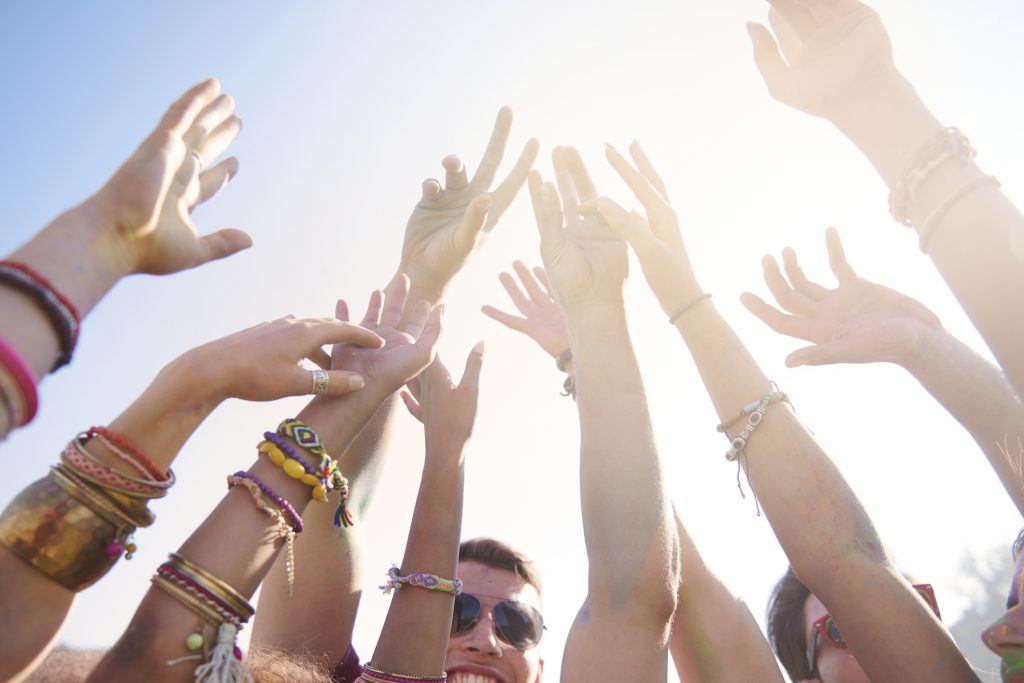 Different styles to choose
Choose between different types of finish: sublimated or woven. We use the latest sublimation techniques to fix the ink to the fabric and avoid the loss of colour due to friction. Woven custom Wristbands combine multiple threads to create beautiful designs and embroidery perfect for logos and metallic colours. Various adjustable clips and closures to choose from, made from plastic or metal. Perfect for festivals, concerts, or events to manage or limit access.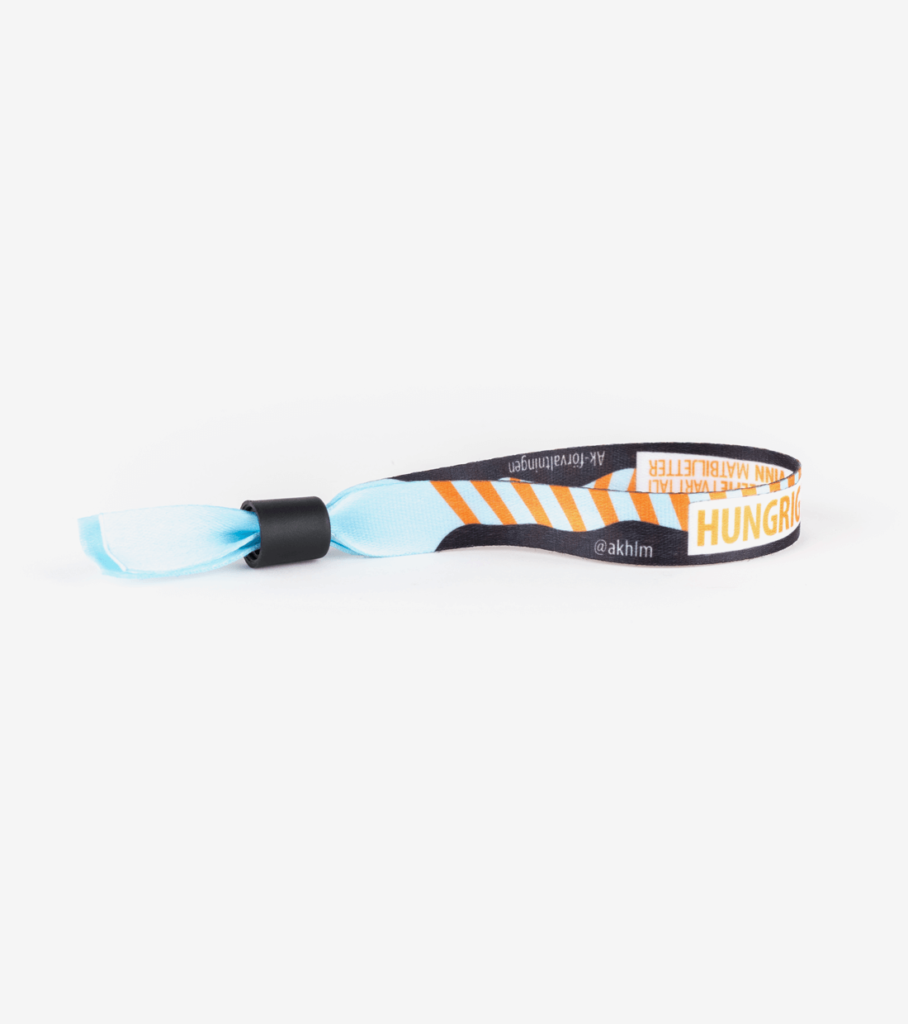 Custom Sublimated Fabric Wristbands
Fantastic photographs and radiant colours can be achieved using this method. The design is printed on the Fabric Wristband by a method of sublimation (heat transfer process). This ensures that the design remains fixed securely within the structure of the fabric and cannot be lost simply from friction.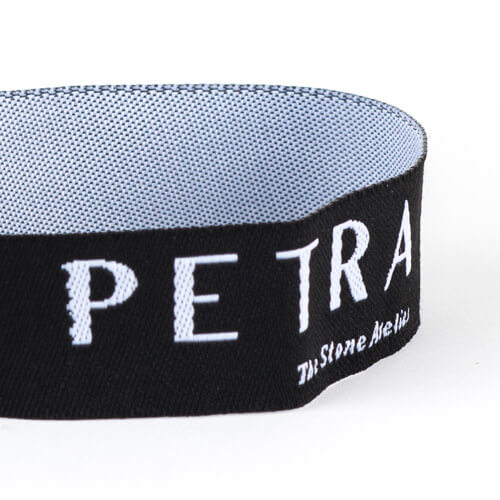 Custom Woven Fabric Wristbands
Our Woven Fabric Wristbands are available using up to 3 colours of yarn. We can combine the coloured yarn as you wish. Fabric Wristbands are ideal for logos with metallic colours and are usually decorated with your personalised embroidery design.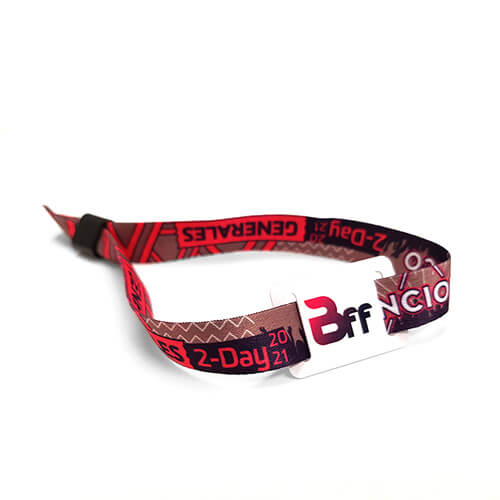 Custom Fabric RFID Wristbands
If you are looking for a Fabric Wristband with RFID features we have a variety of options available. Perfect for limiting or managing access to festivals, concerts, conferences or events of any kind. Visit our Fabric RFID Wristbands page for more information or contact us for a personalised quotation.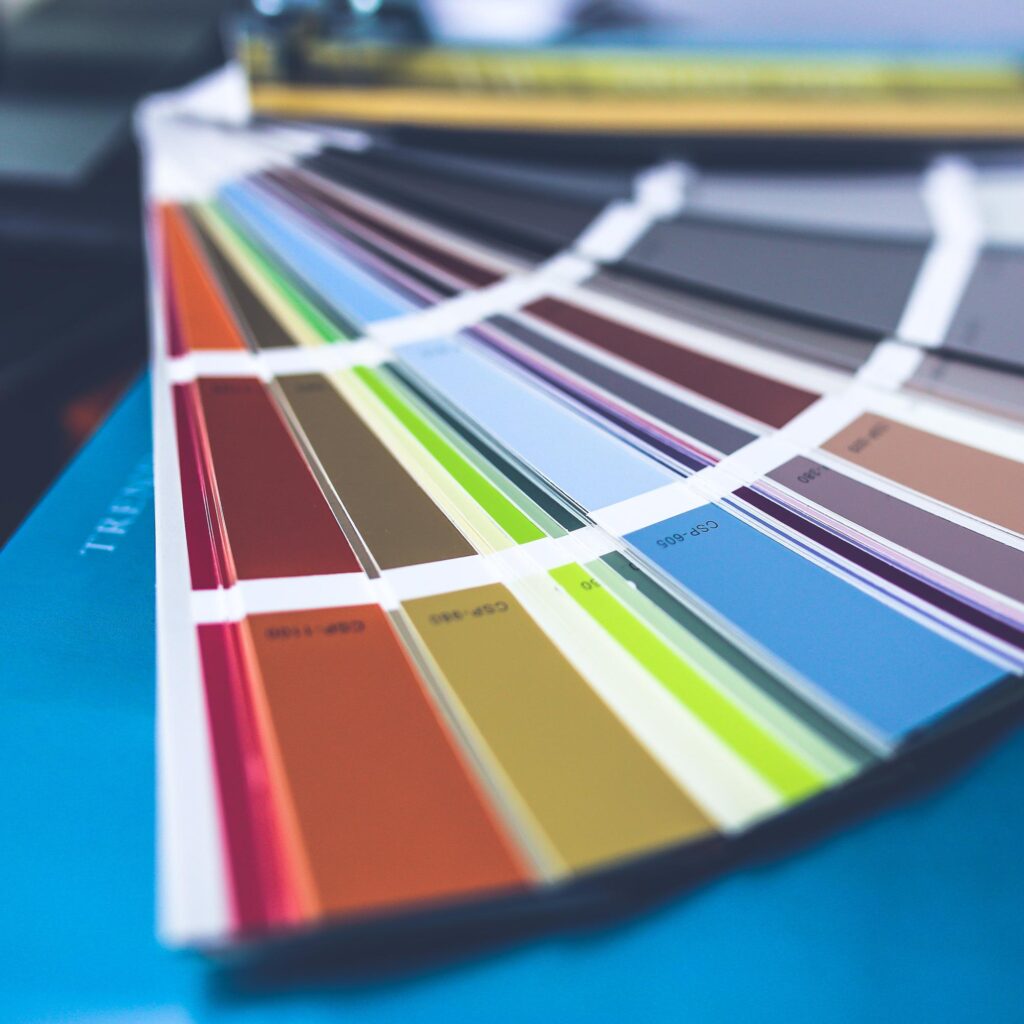 100% Customisable
Amazing multicoloured designs or embroidery. Design your own custom Fabric Wristband with a wide range of Pantone colours, or choose your own branding colours. Unique, distinctive, eye-catching and truly yours!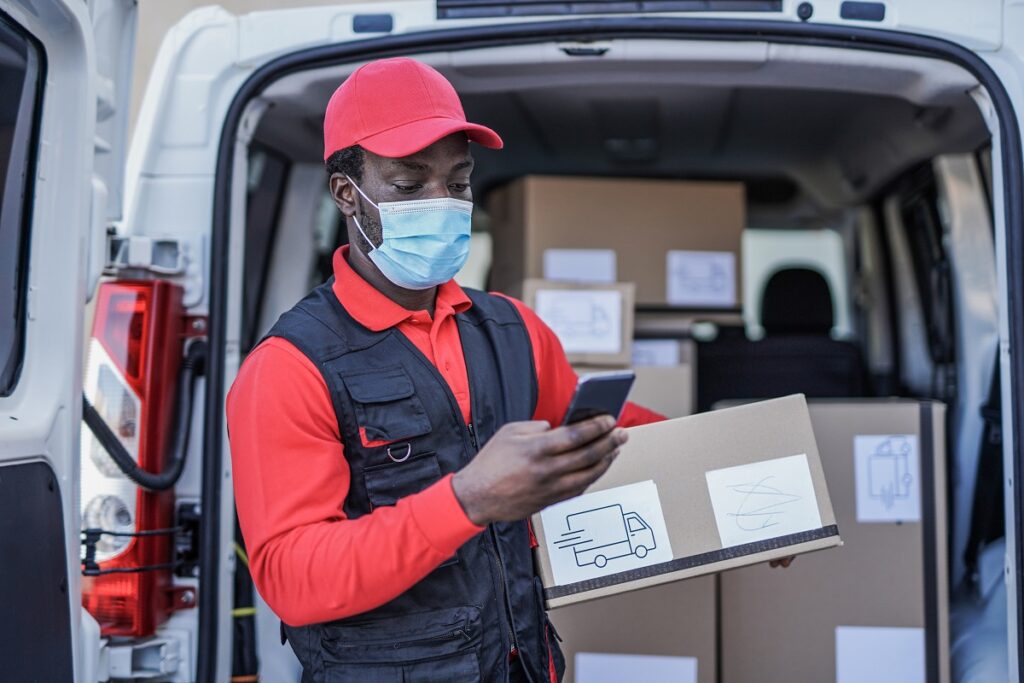 How do we work?
Place your order with all your customisation options and artwork and our Sales Team will provide a digital proof for your approval. Once reviewed and approved, your order will go into our production process and when manufactured will be delivered to your door via our Partner Couriers. We will keep you informed at each step of the process and you can track your order after it is despatched.