We've seen many articles and statements mentioning up and coming technological uses for silicone wristbands, such as hotel room keys, detecting chemicals and health monitoring, but there is another one on the rise, and its already being put to use.
First came the contactless card, and now we see a chipped silicone wristband payment method, but what is it, how does it work and when can we expect to see it in your city?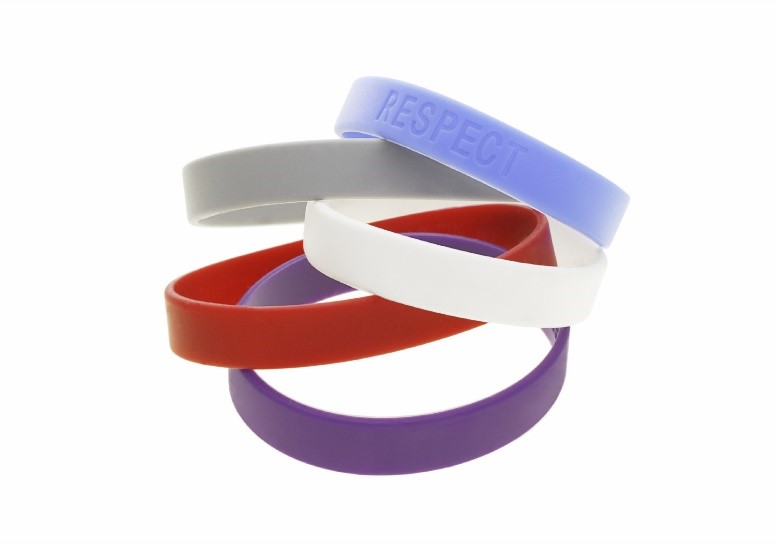 What and Where?
Contactless payment is making its way from the plastic card to a more fashionable, wearable source of payment. Barclays have released new waterproof silicone wristbands, with the device being a part of a range of devices which can make 'touch and go' payments after the success of its bPay band.
This digital wallet on your wrist is similar to your contactless debit card, and allows the wearer to pay for their everyday items up to the value of £30. Even if you haven't seen this technology spoken of or any machines to use them – you can actually use the bands at over 30,000 locations in the UK already!
Is it Right For You?
This silicone wristband is the ideal payment method for busy commuters, the city worker, or even the forgetful person. The day you forget your purse or wallet at home, no need to worry – just use your wristband. It allows people who don't want to carry anything around with them to leave any cash and cards at home. The method is also available in a sticker and a fob. It could also be a life saver if you misplace your card (we're talking to you, students after a night out).
It can also be a great tool for budgeting, as with a limit of £30, you can't become a big spender!
David Podd, the Market Leader at the branch in Plymouth has stated:
"We're in the midst of a sweeping change in the way we pay, with cash-dominated transactions being replaced by 'touch and go' contactless technology that has made it easier, safer and faster to make low-value payments.
"The launch of our bPay band was an evolutionary step for the business, with highly positive customer feedback".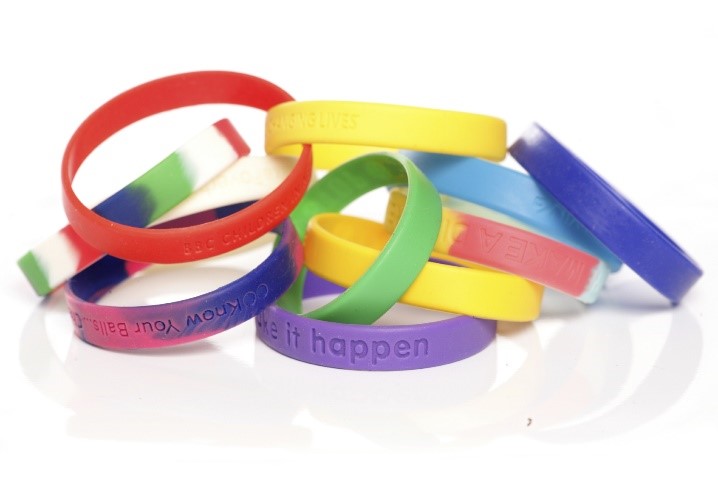 Where Did the Idea Come From?
Feedback from their customer base discovered that they were looking for a new and convenient, flexible way to pay and fit in with different lifestyles and choices. The initial thought came when the bank realised the shocking statistics: contactless payments rose a whopping 331% year on year in 2014 and in total the public made a huge 319 million contactless payments.
Can You Get One?
Unfortunately, at the moment they are only available to pick up in branches in Plymouth, but we are hoping that the rest of the UK will follow on with this innovative payment technology and utilise the silicone wristband this way. The bands can be purchased for a mere £24.00 but will be free of charge to use! There is also no transaction usage or any fees to top up your band, even when using abroad. They are available to use if the wearer is aged over 12. David Continued to say:
"We have a huge range of wearable products that you can use to pay for everything in your day – from travelling to work and grabbing a coffee, to buying your lunch or picking up groceries from the supermarket.

"We're leading the innovation that will enable everyone to pay in a convenient, flexible and secure way".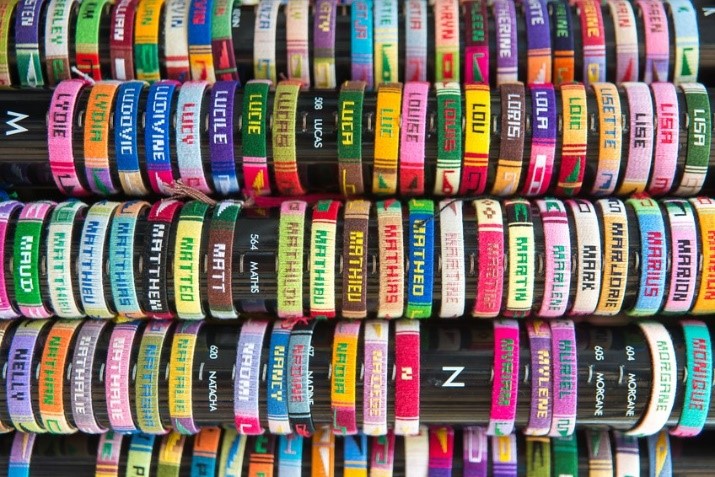 Here's to hoping that this fabulous silicone wristband will be on the way to all cities near you soon! Until then we can continue wearing our current silicone wristbands with pride, raising awareness for charities, as part of a marketing campaign, or as a
charitable statement
. If you would like to know any more about our
RFID wristbands,
or any other products,
get in touch
!
[vc_row content_placement="middle" thb_divider_position="bottom" css=".vc_custom_1592477292124{background-color: #f6f6f6 !important;}"][vc_column width="2/3″ css=".vc_custom_1592477645861{margin-left: 25px !important;}"][vc_column_text]
Receive a personalised quote and digital proof in less than 24 hours
[/vc_column_text][vc_btn title="Quick Quote" shape="square" color="danger" size="lg" link="url:%2Fpersonalised-rfid-wristbands%2F%3Futm_source%3Dblog%26utm_medium%3Dcta%26utm_campaign%3Drfid|||"][/vc_column][vc_column width="1/3″][thb_image alignment="aligncenter" image="6121″ img_link="url:%2Fpersonalised-rfid-wristbands%2F%3Futm_source%3Dblog%26utm_medium%3Dcta%26utm_campaign%3Drfid|||" img_size="medium"][/thb_image][/vc_column][/vc_row]