As we head into Autumn and the evenings draw in, and with Halloween fast approaching, now is the perfect time for Glow in the Dark Wristbands. Light up the night and the faces of those that wear them! Fun, versatile, long-lasting and safe for kids and big kids alike!
In our latest blog, we let you know what Glow in the Dark Wristbands are and how you can use them alongside our normal Silicone Wristbands.
What are Glow in the Dark Wristbands?
Glow in the Dark Wristbands are simply silicone wristbands that, as you would expect, glow in the dark. How many kids do you know that don't love things that glow in the dark!
Any of our usual Silicone Wristbands can be made Glow in the Dark. You can have the whole Wristband glowing or what is also very popular is just have the text glow. What a great idea if you are trying to keep track of your kids or visitors at outdoor nighttime events!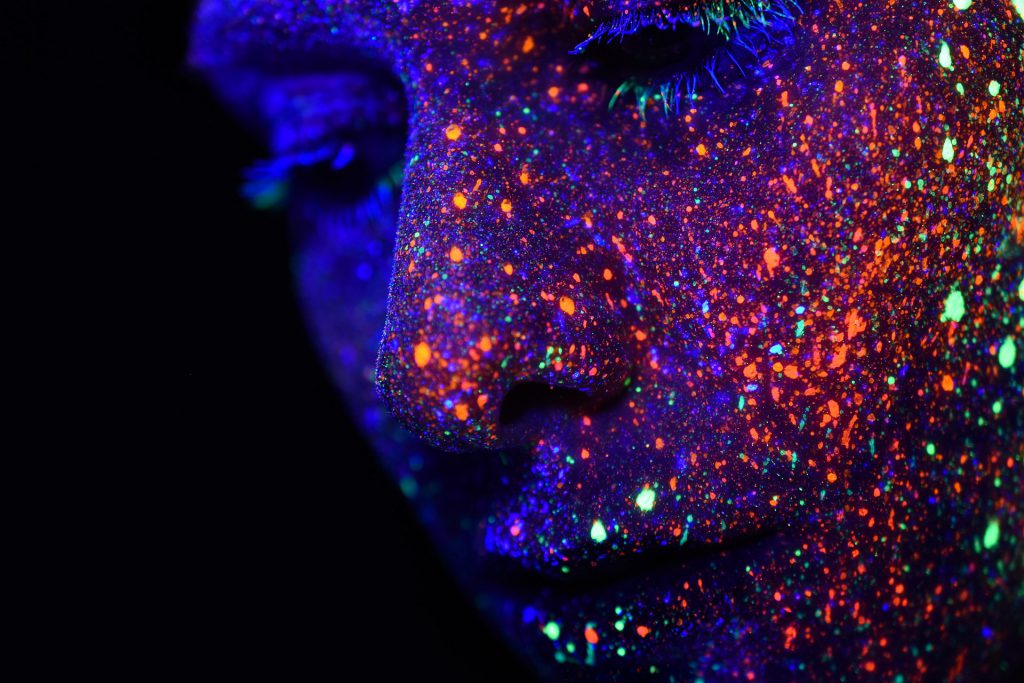 When to use Glow in the Dark Wristbands
Glow in the Dark Wristbands have always been very popular with our customers who have used them lots of reasons but usually to create a bit of fun, make people smile and to make an event or activity more memorable. They are especially great for kids but we find big kids love them too. Some of the regular uses include:
Promoting your brand or organisation. This may include corporate events, fundraisers, celebrations or Sports Clubs. Something memorable to remind your customers and supporters how much you care.
Charities and not-for-profit organisations to help raise funds or spread the message about an important cause. Again, the novelty factor can help spread that message more effectively and boost fundraising efforts.
Schools, Colleges, Universities and Youth Groups – Halloween parties or a raft of other fun events that run over Autumn and Winter when the Wristbands work especially well.
Nighttime celebrations outdoors. From past experience, this definitely includes Bonfire Night, Firework displays and of course New Year's Eve.
What makes the Wristbands Glow?
The glow comes from phosphor which is a chemical mix created by boffins in the lab. This is simply incorporated within the manufacturing or printing process. What is great with the phosphor in Glow in the Dark Wristbands is that it is easily energised (charged if you like) by natural or normal light (house lights say) or even a torch. They then Glow until the charge starts to run out and simply needs a bit of light to top them up!
Are the Wristbands safe?
Yes absolutely. We only sell high-quality safe products at Lanyards & Wristbands Direct. As with our normal Silicone Wristbands we only use 100% food grade Silicone. There are no small parts that can fall off or that can be swallowed. As we only use pure silicone, unlike many cheaper products out there, they do not contain latex so are allergy-friendly.
What are the other benefits of Glow in the dark Wristbands?
As with all our Silicone Wristbands they are:
Hygienic and very easy to clean with warm soapy water.
Contain quality 100% food grade Silicone
Soft, comfortable and easy to wear. As the silicone is stretchy they are easy to take off and put back on. You can also easily find the Glow in the Dark Wristbands even when the lights go out!
Come in three simple sizes – Adult, Youth and Toddler and either 12mm or 25mm wide.
They are durable, long-lasting and hard-wearing and there is no annual subscription!
They only contain non-toxic materials. As a specialist supplier of Wristbands for kids and young people we obviously only use completely safe materials.
[vc_row content_placement="middle" thb_divider_position="bottom" css=".vc_custom_1592477292124{background-color: #f6f6f6 !important;}"][vc_column width="2/3″ css=".vc_custom_1592477645861{margin-left: 25px !important;}"][vc_column_text]
Try Our Silicone Wristbands Designer Tool
[/vc_column_text][vc_btn title="Design your product" shape="square" color="danger" size="lg" link="url:%2Fshop%2Fpersonalised-silicone-wristbands%2F%3Futm_source%3Dblog%26utm_medium%3Dcta%26utm_campaign%3Dsilicone|||"][/vc_column][vc_column width="1/3″][thb_image alignment="aligncenter" image="6112″ img_link="url:%2Fshop%2Fpersonalised-silicone-wristbands%2F%3Futm_source%3Dblog%26utm_medium%3Dcta%26utm_campaign%3Dsilicone|||" img_size="medium"][/thb_image][/vc_column][/vc_row]