As athletes and lovers of our favourite sports, we often find ourselves wanting to take our involvement to the next level and give something back to our sport for all the joy that it has given us. The best cycling competitions and events nowadays are made possible by athletes and cycling clubs that decide to create their own race or tour and add it to the annual race calendar of fans and competitors.
Cycling is fast becoming one of the UK's most popular sports and hobbies, with road races, MTB races, time trials and fundraising rides springing up the length and breadth of the country. We have the Coast to Coast ride that starts just down the road! So, if you are keen to take up the challenge as an organiser, instead of a competitor, then let's go! Our blog will guide you through 6 key steps!
1. Why organise a cycling race or event?
Perceptions and impressions are everything and very powerful influencers. This is why it is so important the benefits of the event are crystal clear, otherwise people can easily get the wrong impression! Of course, the purpose or goal is to enable access to and/or to promote cycling, a cycling club or fundraising cause.  However, behind this noble purpose, there must be an appealing message to the fans and competitors why it is worthwhile for them to take part in or support the event.
So, here are some of the appealing reasons we have found that work well to win hearts and minds:
Make our region known
The UK is a great place for cycling even when it is raining! Perhaps you live in a town surrounded by beautiful countryside, hills and mountains and excellent roads for cycling (or tracks and bridleways if you prefer). You would, therefore, love to showcase your local area which will benefit your local community.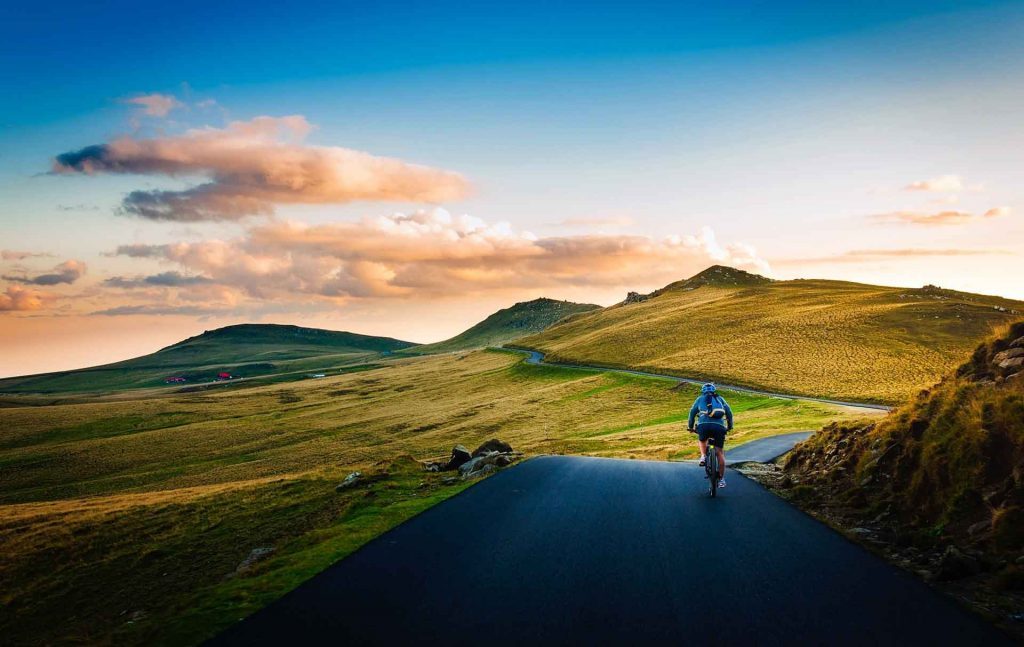 Help a good cause
We all know that sport is perfect for building positive behaviours and relationships across our communities. If you think that the cycling community or club that you are part of can help promote a good cause and build bridges, then organise a bike race or event and you will be amazed how willing people can be to get involved.
The reward for competitors
The competitive factor is also a huge incentive for many cyclists. Therefore, if the reward or prize is seen as valuable or beneficial then again people will support the event and work hard to complete it. However, it is not all about prize money. The reward could be a finisher's Medal and the kudos that this carries. This is just the same with a great race bag for those taking part with perks and discounts on offer. For many, it may simply be the personal satisfaction of completing the challenge and possibly raising money for charity at the same time.  Find out what really motivates your audience and then link that to the rewards on offer.
Really, you must start by considering the needs and wishes of those taking part and supporting the event.  What will inspire them to support the event, sign up and pay a fee if needed? Imagine you are a shop.  What will get people through the door!
2. The Route
As we mentioned before, even if you live in the best area of ​​the world for mountain biking or road cycling, you still need to set a good route or routes depending on the event.  You need to set a route that is at the right level of difficulty (e.g. climbing, length, technical difficulty), that is safe for riders, spectators and marshals, accessible with ease of parking, food and toilet facilities etc. For those not that familiar with the area, include local landmarks or famous and well-known features to make the event memorable.
3. The Target Audience
Who are we organizing our event for? As we were saying, we can specialize in a very specific audience (semi-professional, MTB, keen amateurs or novices or those that want to support a cause or for general fitness and experience) or are we considering a more public event that has a very broad appeal? We must be very clear of our target audience because that will influence every aspect of the organising process and ultimately decide how successful the event is.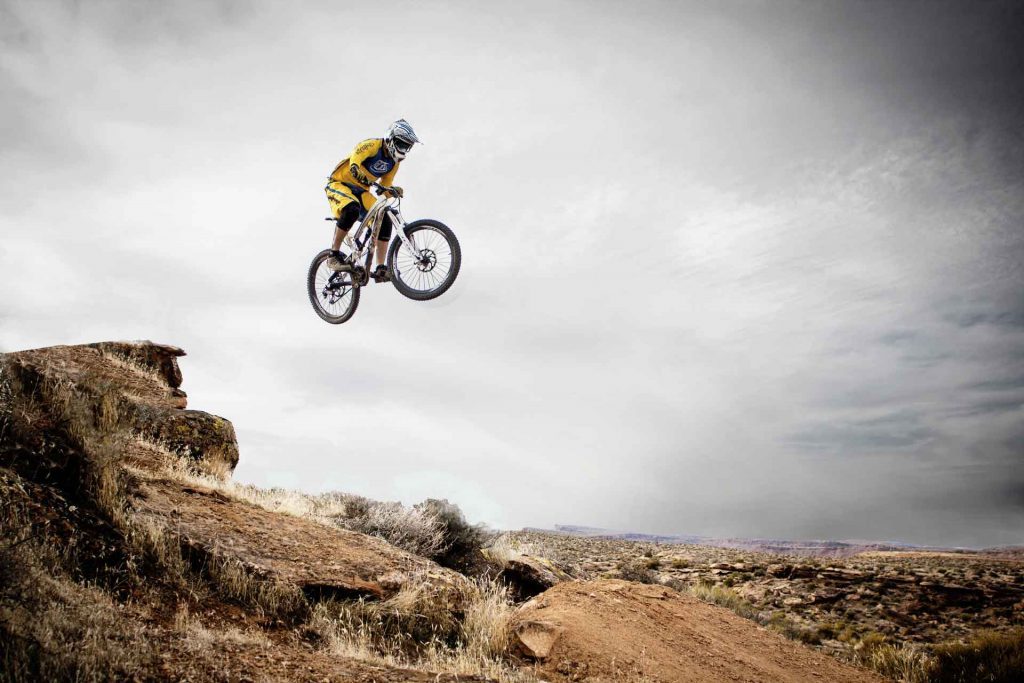 4. Event Planning and Getting Organised
We are hopefully going to be catering to lots of people and it is down to us how well the event goes.  We know if we do a great job, people will support the event if we run it again in the future and it is more likely to achieve its purpose (e.g. encouraging people to take up cycling).  So how do we do a great job of organising a cycling event?  What do we need to think about?
The organising and delivery team
To look after visitors and participants we need a strong and enthusiastic team of helpers. Therefore, even if you are the driving force behind this great event, you will still need help! That is why you must think carefully about who is going to give you a hand (e.g. volunteers and or/paid staff, club members, friends and family, members of other clubs, local Council etc.). Each may have different skills and experience you can tap into.
The technical team
To organise a memorable and safe cycling race, there may be technical requirements – sound system, computer systems, timekeeping, health & safety, security, specialist facilities for competitors, spectators and those involved in running the event.  This could include hospitality, sanitary requirements, security to avoid bike thefts.
Identification of those taking part in the event
From the participants to the organiser's own people, it should be easy to work out who is who.  This ensures you can control and manage access to certain areas and that free giveaways (e.g. race bags) and hospitality are available to the right people. There are potentially those that attend that do not have good motives but simply see it as an opportunity to exploit lots of people. Not everyone is honest and altruistic!
A great idea is to use our custom wristbands. These simple wristbands, whether they are silicone or fabric, are a relatively inexpensive way to manage access.  If they are personalized with your event details, they are also much easier to spot.
You may also wish to consider customised lanyards with RFID or name badges.  Certainly, they are perfect for the organisers and sponsors. Again, these are highly visible and comfortable to wear and great value.
Personalised Medals for winners or those taking part of your cycling race
A personalised Medal is the most precious item for those who take part, compete or win our event or race. A highly visible token of their skill, dedication and commitment.  Worn with pride and which can last a lifetime as a constant reminder of a truly memorable day.
Medals are a great reward to encourage self-improvement, to inspire others to get involved and to make your event distinctive and memorable. Regardless of the motivations of those taking part, remember, everyone loves to receive a medal!
To get the most from the Medal, make sure that it has a great design, is personalised with your logo, branding, an important message or event name. We also like to suggest that you have personalised ribbons or ribbons that use colours that are consistent with your branding or race event generally.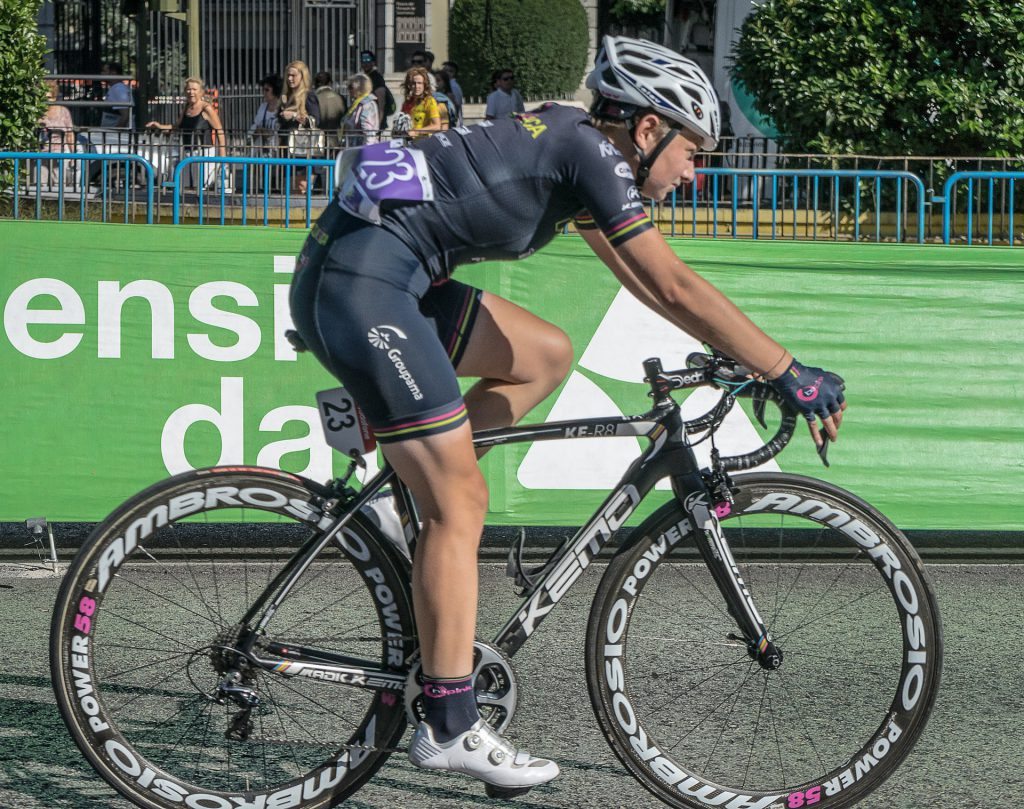 5. Communication, Marketing & PR
Just because you have organised the event doesn't mean people will support it! The key is to get the message out loud and clear to your target audience in plenty of time to allow them to put it in their diary.
Think also of reaching your target audience using different marketing and communication methods, increasing the chance it will reach more people. For example, local radio and newspapers, social media, leaflets, via contacts at other active local cycling or sports clubs.  This does not have to cost huge sums of money but increasingly even on social media you need to pay for advertising to make sure the message gets out and reaches the right audience.
6. Budgeting and Managing Costs
Finally, there is the financial budgeting process. Sadly, most cycling events end up costing money (but let's call it an investment!) to organise so careful planning is very important to avoid serious financial problems down the line (e.g. not having enough money to pay for everything!)
So, what type of costs do you need to budget for:
Registration fees
You may need to pay licensing and national body fees if you are registering entrants. This may also include costs for the local authority.
Insurance and health care
These can be significant costs. You need insurance that protects participants, organisers and visitors alike (e.g. public liability). Speak to a specialist insurer to ensure you get appropriate and adequate cover.  You also need to think about first aid cover and paying for organisations like St John's Ambulance to attend. You also have all the rubbish and waste to dispose of after the event!
Technical Equipment or Services
Hiring tents, gazebos and marquees, start and finish line technology, lighting and communication, printing badges, numbers, banners etc.
This may also include costs of hiring in security, the local police and first-aid support. Some of these jobs need technical support and are not suitable for volunteers no matter how enthusiastic they are!
Expenses related to competitors and those taking part
The participant's race bag, food, water, and other hospitality, changing facilities, bike cleaning facilities.  The list is endless! How far you decide to go in catering for the needs of participants is a judgement call depending on the event. However, we know from experience that there is usually a cost.
Raising money to cover costs
The starting point is to work out how much the event will cost to organise and deliver and how much income you will generate from those taking part (e.g. entrance fees).  If the entrance fees are not enough you will need to think of other sources of finance.  The obvious choices are selling sponsorship, encouraging donations, selling raffle tickets or using surplus club funds. Whichever way you pull the funds together it is important to make sure you can balance the books at the end of the event!
[vc_row content_placement="middle" thb_divider_position="bottom" css=".vc_custom_1592477292124{background-color: #f6f6f6 !important;}"][vc_column width="2/3″ css=".vc_custom_1592477645861{margin-left: 25px !important;}"][vc_column_text]
Receive a personalised quote and digital proof in less than 24 hours
[/vc_column_text][vc_btn title="Quick Quote" shape="square" color="danger" size="lg" link="url:%2Fproducts%2F%3Futm_source%3Dblog%26utm_medium%3Dcta%26utm_campaign%3Dmedals|||"][/vc_column][vc_column width="1/3″][thb_image alignment="aligncenter" image="6530″ img_link="url:%2Fproducts%2F%3Futm_source%3Dblog%26utm_medium%3Dcta%26utm_campaign%3Dmedals|||" img_size="medium"][/thb_image][/vc_column][/vc_row]