We know. Today, on March 23, 2020, the entire world is in a situation that we never imagined we would experience. The pandemic that we are going through has meant a setback for all facets of our lives, but if there is something that characterises us, it is our ability to demonstrate that together we are strong and that with a supportive behavior we do more than we think.
Many companies are experiencing the effects of quarantine, but from Web Products Direct, with the optimism that characterises us, we believe that it is useless to regret and think that everything will go wrong … Did you know that crisis means opportunity? Now is the time to start thinking about what improvements you will implement in your event company when all this is over!
And yes, the truth is that the current situation has disrupted plans, events, trips … If you had planned to hold a congress in the next days or weeks, you will most likely have had to postpone it; But look at it as an opportunity to have more time to organise it better! Next, we tell you how:
First decisions: date and place to organise a congress
This decision is of utmost importance. You have to propose different places and dates to organise your event and keep the choice that best suits your needs. What is the audience for your congress? In which cities and dates are other congresses or other types of events organised that could take the limelight out of your conference? These are other aspects that you should take into account:
Communications: Especially if we are talking about an international congress. It is necessary that the town you choose is well connected by public transport. That it is easy to get to the place where you organise the congress will always be a plus.
Infrastructures: If what you want is to organise a great congress to succeed, you must bear in mind that you need to host your event in a place that meets the expectations of your attendees. Beyond that it is a beautiful place, above all you must ensure that it can accommodate all attendees, it must be large enough so that they do not feel like 'canned sardines' and cozy enough so that it does not give the feeling of it could be fuller … In addition, it is also essential to check that the acoustics are good. It would be a shame that the content of your congress is wonderful and that due to acoustic circumstances it cannot be maximised.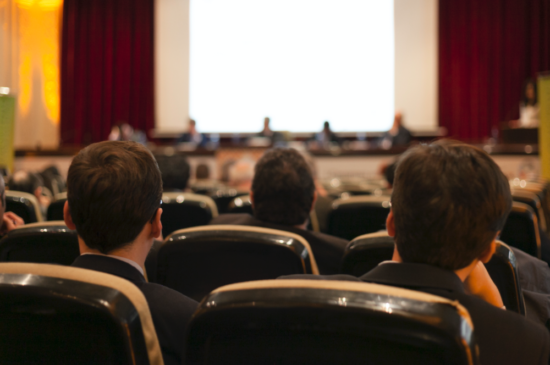 Contact the speakers and schedule the agenda
Once you are clear where and when you are going to organise the congress, the next step is to start looking for the speakers. Depending on the theme of your congress, the event will follow one planning or another. However, something that always characterises all congresses is the need to look for renowned professionals with specialization in the subjects of the congress to give the conferences. A good way to find these contacts is through Linkedin, filtering for a charge through this professional network, you will surely find the best ones!
Event communication and ticket sales
You already have the date and place of your congress clear, you already know which speakers you are going to have and how you are going to structure the event … Now you have to communicate it and reach your audience in an effective way! Promote your event on social networks strategically; Create a content plan: you can start creating mystery about your event and generate interaction ('We are preparing something that you are going to love! Can anyone imagine what it is about?'), and then you can reveal the surprise: ' We present our congress with the best professionals in the country! ' At this time you can already start promoting ticket sales through the website. If you use social networks, it may also be interesting to invest in Facebook Ads; It is a good way to reach your target audience thanks to the very precise targeting that this ad platform provides.
Detail time: Organise an event with Custom Lanyards
Sometimes the smallest is what counts the most. Big decisions like choosing the day and place of the congress are fundamental, of course, but the decisions that concern the details as well; the details are what will make the difference with respect to other conferences.
The selection of catering, ensuring that the internet connection is good, hiring audiovisual equipment … And of course, ordering custom lanyards for speakers and attendees. We are experts in that … So we can give you a lot of information to make the organization of the congress a success!
Our custom lanyards are ideal to use as accreditations to identify congress staff, be they security, organizers, cleaning staff, cameras …
Custom lanyards are also useful for differentiating between attendees: if the room you have chosen has different viewing points, the most logical thing is that the price varies according to the quality of the vision from the assistant's seat. Use custom colored lanyards to differentiate between attendees.
What can you personalised from our custom lanyards?
Everything! But below, we are a little more specific so that you have no doubts 🙂
The thickness: choose between 15mm, 20mm and 25mm
The engraving: choose between printing, sublimation and fabric
Choose our pre-finished colors or enter your own color with a Pantone reference
Choose the font of the text and write the message you want to appear on your custom lanyard.
If you wish, you can add an image to your lanyard.
Choose a closure: standard security, lobster, plastic closure, ring, mobile hook, plastic security.
Choose a flexible wallet for your lanyard to identify important speakers and assistants: measurements can be 99×63 mm or 108×70 mm.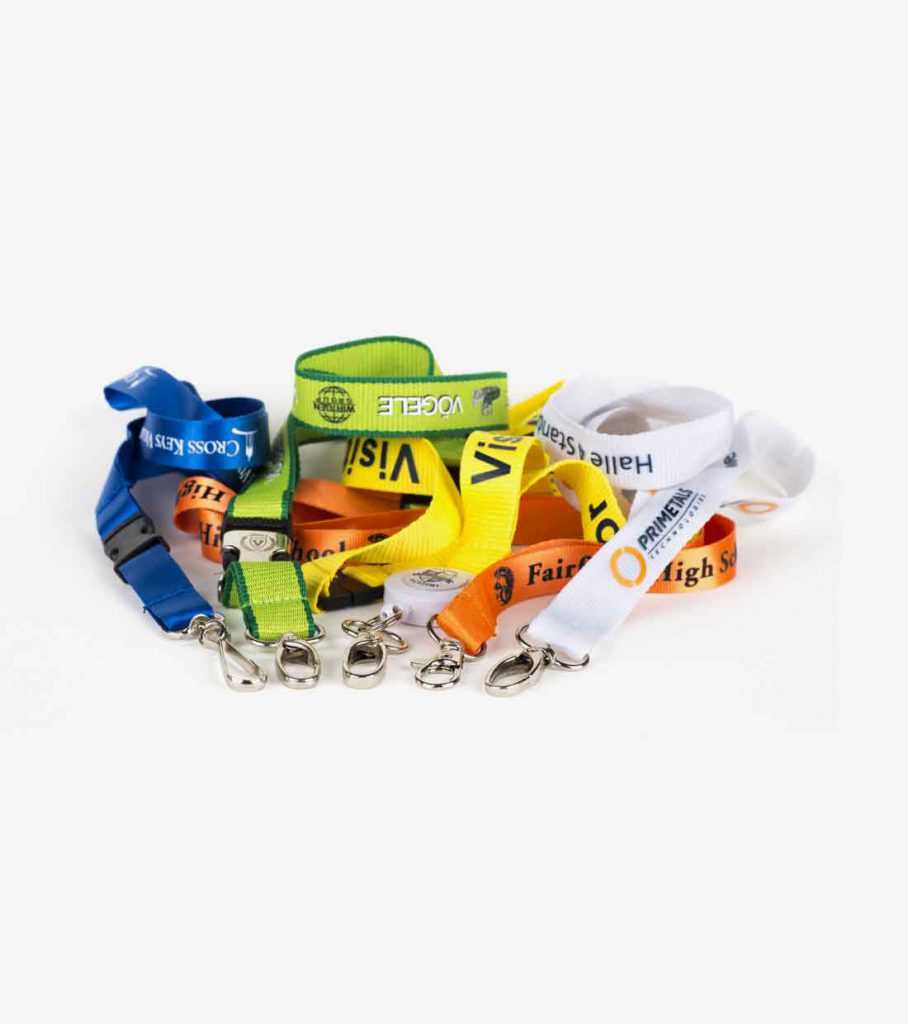 Once you are clear about how you want the design of your custom landard to be to organise your event, you just have to order! Remember that if you have any questions about the design, our team.
Don't leave anything to improvisation! And more now that you have a little more time to think about everything you need to make the organisation of your event a success. While we wait for everything to return to normal, your congress continues! For more information about our custom lanyards do not hesitate to contact us.