The energy of children is unquestionable, and it is necessary to take advantage of that inexhaustible source of vitality to maximize their development and abilities; and no, we are not just referring to their academic development. The truth is that school is not only a place to learn from books: when we are children, our learning and development is also influenced by our classmates, teachers, and the activities that we undertake at school. This includes Sporting activities of course. So, do you hold an annual School Sports Day or other sporting events within your school?
The importance of physical activity for childhood
A healthy lifestyle during childhood is essential to develop good habits that we take into adulthood and, of course, participation in sport and other competitions, is a great habit! But what are some of the advantages of physical exercise from an early age?
Improving academic performance
From a technical point of view, respiratory, co-ordination and motor capacity is improved through physical activity and this positively affects school performance.
But why? Better breathing, lots of energy and a positive healthy mind all promote improved concentration and a willingness to participate in learning.
Also, kids spend an awful lot of time at school on academic learning and there is homework on top. Sport is an escape from formal education and allows kids to be kids and let off steam and develop other vital life skills. Pastoral care and wellbeing are now an integral part of school life.
Obesity and overweight prevention
Indeed, sports and food must go hand to hand at all stages of our lives, but in children, it is essential because the development of healthy habits early in life has such an impact on habits in later life. Also, obesity in children can impact their growth, self-esteem, self-confidence and of course rob them of the full richness that life has to offer (e.g. being part of a team, spending time outside in the fresh air).
Influence on the formation of values ​​and habits
Through physical activity, children begin to develop important values and life skills that typically sport promotes. For example, inter-personal skills, companionship, self-discipline, team-spirit; values and skills ​​that will continue to influence all aspects of their life even after they have left school.
Sport Education in the school
Physical education or PE is another subject within the school curriculum … and so it should be! As we mentioned earlier, learning is not only found in books and academic studies. Promoting sport in school is essential. Not only does it allow children the opportunity to try out many sports, to at least undertake some physical activity which they may not be encouraged to do outside school, but also for teaching them the benefits of sport and physical activity to them and their community.
The School Sports Day, therefore, is a way of tapping into these benefits and allows children to test themselves, to build self-confidence and have a lot of fun in the meantime with their friends! So, next, we tell you how to organise a Sports Day or sporting event if you are new to the process.
What is a School Sports Day?
School Sports day is an event in a school where physical events or challenges are set and adapted so that they are appropriate to the ages and capabilities of the children. Usually, held within school and celebrated as an 'internal competition' but there is no reason why small schools (especially small rural primary schools) cannot combine to share facilities and offer a broader breadth of competition.
The most important thing about Sports Day should be having fun and enjoying time with friends. Competition is still important but we feel it should not be the primary objective. Certainly, we do not think it should be so competitive that most of those involved are scared of taking part or don't have fun! It's about balance.
So, Sports Day is a way to encourage children to love taking part in sport and to overcome their fears and to enjoy some positive and healthy competition! In addition, all that buzz of youthful energy usually ensures that participation in the events is a lot of fun and rewarding. In fact, many parents also attend Sports Day to support their child – to cheer them on and help create a positive and motivating atmosphere for all those taking part.
How to organise a School Sports Day?
Contact other schools that may be involved
You will need to contact the Head of the other local schools to extend an invitation to the School Sports Day you are organising. However, Spring and early summer can get quite congested so make sure you send invitations in plenty of time. Often the more schools that are involved, the better! If there is reluctance, share your enthusiasm and knowledge so they understand the benefits of promoting this type of activity.
Chose the events
Once you know how many schools, courses and students are going to participate in your School Sports Day, you will have to select the individual event. These may include:
Long jump
Running Races – sack race, egg and spoon races, individual sprint or even longer endurance races all the way around the school field.
Shot Putt or Welly throwing!
Obstacle courses
Penalty shoot out
Throwing events where points are awarded for accuracy (e.g. ring toss type games)
Relay races
On the other hand, you can also choose to play team games such as football, basketball, tennis and netball match. The key is to adapt the difficulty of the events depending on age, number of participants and the abilities of the children; and bear in mind, that you must organise the equipment or batches and the material that you will need.
Ultimately, you have to set events that are safe but that also have some element of "stretch" or competitiveness so as to get the full developmental benefit of each activity. To easy or too hard and you will struggle to get the kids willing to take part!
Planning & Organising
Food and Drink: essentials
You should make sure that plenty of water is available and provide simple party snacks and ice cream for after the event. Children will be hungry and parents will want to share their joy with their children! Make the day extra memorable with a picnic!
Custom medals
Yes, the goal of a School Sports Day is to have fun, but medals are also vital to reward success and celebrate taking part! Everyone is a winner in our book and all those that participate deserve a medal!
Also, personalised medals are ideal because you can include the date of the Sports Day, the logo of your school, possibly some important words of encouragement and even choose between different materials and design so that your medal is unique. It will then become a memorable keepsake that they will cherish forever. A constant reminder of the fun they had at your school and the friendships made!
We even have Silicone Rubber Medals which are ideal for younger children.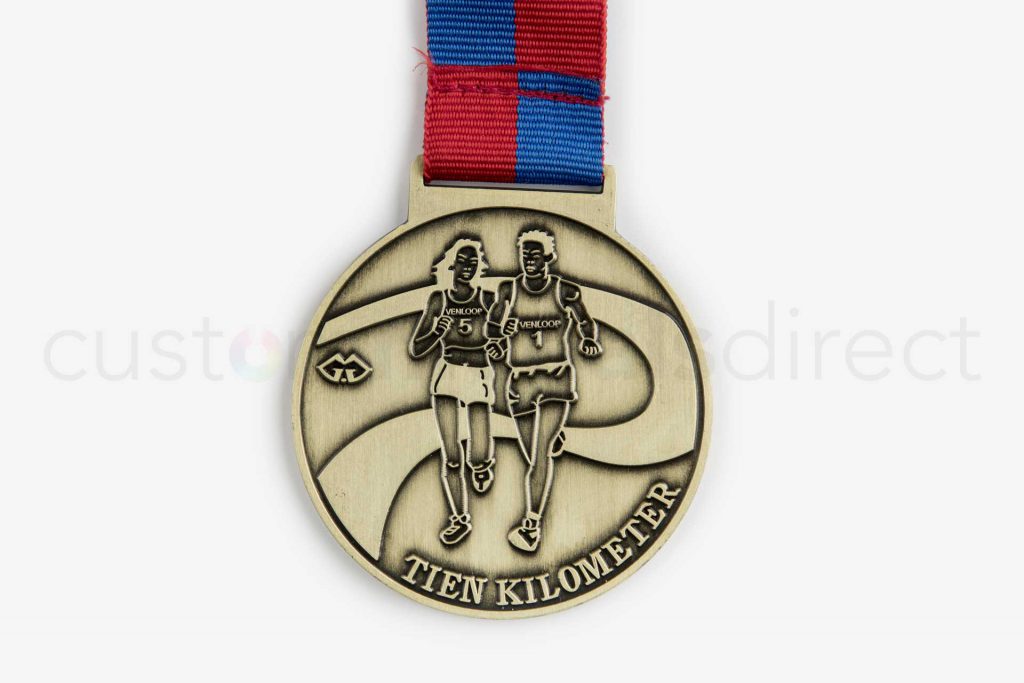 Custom Fabric Wristbands
Custom fabric and silicone wristbands will also serve as a valued souvenir to celebrate being part of the fun. You can design them to your liking – include your logo, school name and colours and a special message that is unique to your school.
They can also be very practical as well though. Use them to better organize groups and teams (say different colours for each school or house), to help raise funds by selling the Wristbands to parents and family who will be attending and to raise social awareness and improve community spirit. After all, sport is all about bringing people together!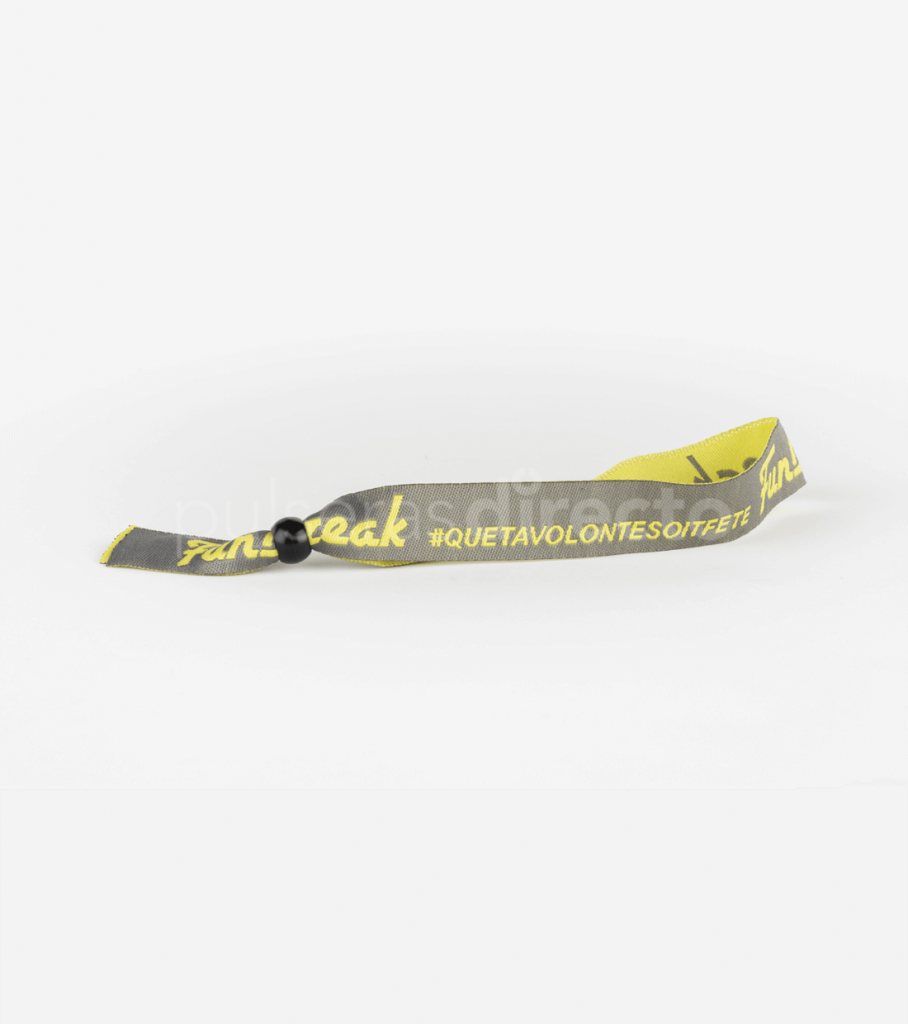 Hopefully, you are now persuaded to organise your Sports Day and have some useful tips to make it memorable and enjoyable. If you want to celebrate your School Sports Day, please do not hesitate to contact us. We will help you have everything well prepared with our personalised medals. It will be a success and your pupils will have an amazing time!