There's no denying that wristbands have risen to the top of the game when it comes to event management. They are durable, wearable, fun and, above all, inherently useful for so many reasons. As the year starts to draw to a close, we are confident that silicone wristbands are going nowhere. They have so many advantages over conventional paper tickets, online tickets and fabric wristbands that it's no wonder they are cropping up at all sorts of events across the country.
Here are just a few reasons why 2019 could truly be the year of the wristband: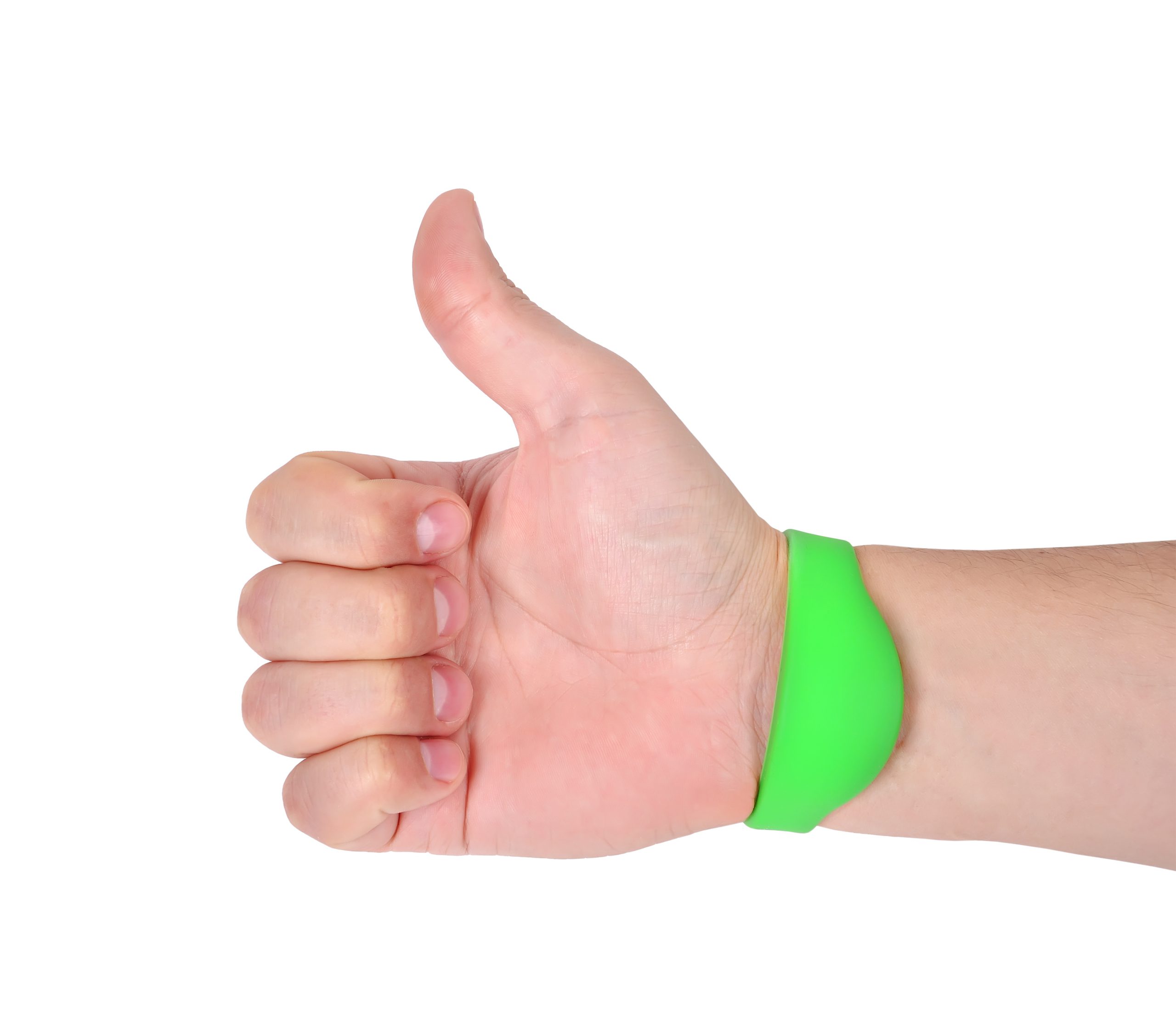 More Convenient for Guests
I think it's safe to say that we have all experienced that dreaded moment where we thought we'd lost a ticket. For an event with a paper ticket, there's the hassle of having to make sure you always keep it with you so that it doesn't get lost. Whether you thought you put it in your bag but perhaps dropped it on the floor, or you gave it to someone in your group to hold onto and they've disappeared, not having your ticket on you at the right moment sends tremors of dread right through you when you know you won't be given access to something you paid for without it.
With wristbands, there's no need to worry about digging through a handbag or a coat pocket for a crumpled paper ticket to gain access to any part of an event. They can be comfortably worn for the duration with no need to worry about it getting lost or damaged.
Easy to Monitor Crowds
Crowd control at popular is crucial for everyone's safety. Whilst your event no doubt has security on-site to monitor entry numbers and ensure only those who have bought a ticket can enter, mistakes still happen. With so many people coming and going, it's inevitable that some may slip past, whether it's someone who doesn't have a ticket, or someone sneaking into a VIP area they should not have access to.
With RFID wristbands crowds can be monitored much more efficiently. These wristbands contain chips that house information about the wearer and can be used to give automatic access to certain locations. This lessens the burden of crowd control on security staff and allows for much easier access for everyone.
Help to Distinguish Groups
Some events won't have just one standard entry. Your event might have different levels of access dependent on the ticket holder, in which case you should invest in wristbands to help make this process that much simpler. Whether it's by using RFID wristbands to give and close off access to certain people, or just a simple colour-coded system that can be monitored by staff on-site, wristbands can lessen the waiting times for people trying to access certain areas of events with their distinguishable wristbands.
Increased Safety and Security
If you're running a children's event, safety and security is paramount. Wristbands can help to ensure children stay safe by keeping track of where they are, should any of them become lost. RFID technology can be utilised to find particular lost children by showing the last area that their wristband was registered as being scanned. Alternatively, silicone wristbands can be customised with phone numbers and names so that a child can be easily reunited with families or school groups.
A Great Marketing Tool
Wristbands don't just make great additions for the event goers, they also provide benefits to the event organisers. They can be customised with your company's colours, logos and messages, and every second that someone is wearing one of your wristbands, they are essentially a walking advert for your brand. It's a win-win situation! The event-goer gets a cool piece of memorabilia from an event they enjoyed, which aided in making the experience more enjoyable, and you get to expand your brand.
They Make Great Keepsakes
A lot of people are sentimental about the events they attend, particularly festivals. It's no wonder then, that a lot of people have a box of tickets from years' worth of events, or that their arms are covered in tattered, fabric wristbands.
Silicone wristbands make a great keepsake, with the advantage that they are incredibly durable and not susceptible to wear and tear. Whereas paper tickets can be easily lost or ruined, and fabric wristbands can become very dirty and frayed (not to mention their inability to be removed without being cut off), silicone wristbands avoid all these problems and can be worn for years like an ordinary bracelet.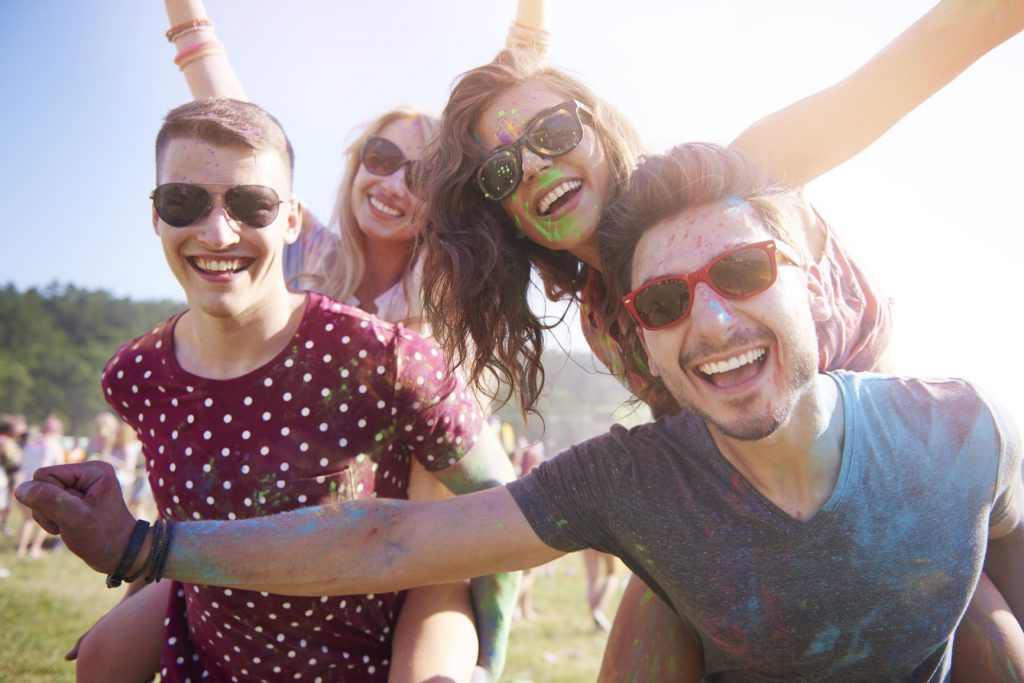 Wristbands are truly the way forward when it comes to managing events. If you're looking for customisable silicone wristbands, contact Silicone Wristbands Direct today.
[vc_row content_placement="middle" thb_divider_position="bottom" css=".vc_custom_1592477292124{background-color: #f6f6f6 !important;}"][vc_column width="2/3″ css=".vc_custom_1592477645861{margin-left: 25px !important;}"][vc_column_text]
Receive a personalised quote and digital proof in less than 24 hours
[/vc_column_text][vc_btn title="Quick Quote" shape="square" color="danger" size="lg" link="url:%2Fpersonalised-rfid-wristbands%2F%3Futm_source%3Dblog%26utm_medium%3Dcta%26utm_campaign%3Drfid|||"][/vc_column][vc_column width="1/3″][thb_image alignment="aligncenter" image="6121″ img_link="url:%2Fpersonalised-rfid-wristbands%2F%3Futm_source%3Dblog%26utm_medium%3Dcta%26utm_campaign%3Drfid|||" img_size="medium"][/thb_image][/vc_column][/vc_row]