In the hyper-competitive world we now live in, businesses and organisations need to differentiate themselves to stay ahead of the competition. Personalised promotional products are a relatively inexpensive and much-loved way of differentiating your organisation.
So whether you are corporate or operate in the Public or Not-for-Profit sectors, promotional products can help you increase brand awareness or spread the message about your service or important cause.
So, in our blog, we highlight some of the options we offer and how you can use them.
What is a promotional product?
A promotional product is it any tangible item that your organisation gives away to its existing or potential "customers" or supporters. The aim is to promote your own brand, product, service or campaign message to your target audience.  Target in the sense that you want to engage them or secure their support or custom.
At Web Products Direct we provide a huge range of promotional products all of which we can personalise.  These include Silicone and Fabric Wristbands, Lanyards, Car Air Fresheners, Medals, Pens, Glasses cases and cleaning cloths, USB Sticks, water bottles,Coffee cups and sleeves and even promotional stationery and bags.

Why would you customise or personalise a promotional product?
Put simply, this is how you differentiate yourself from your competitors or most effectively spread your important message.
We customise our client's products in a variety of ways.  Our specialist production and printing techniques allow us to personalise almost anything! You may wish to add your logo or brand design, your organisation or event details, a personalised message (say to promote a fundraising campaign) and match exactly the Pantone colour you need.
This makes sure that the promotional product speaks to the interests of your organisation or your customers or visitors if you are giving them away or selling them.
How do you use promotional products?
This really depends on the type of promotional product you are using but the most popular options include:
As a giveaway
Whether you are a business or not-for-profit organisation, you can simply give away free your promotional product to your customers, audience or visitors.  Give them something they find really useful or fun and it will show you really care. A great example of excellent customer service. It may also help you promote an important message – say you want to encourage support for a good cause such as raising awareness of an illness such as Cancer or those in need.
Include them in your welcome pack
There are many corporate organisations that offer their new customers a "Welcome Pack".  This may include a leaflet, pen, USB drive and even a Car Air Freshener! Winning hearts and minds and, very importantly, making sure that your new customer can easily find your contact details if they need to reach you.  Include your web address, phone number and email address. Simple!  Offer the extra wow factor and include premium quality promotional products that are more durable and exclusive.
Fundraising
Many of our charity clients use promotional products for fundraising. As they are relatively inexpensive, especially when bought in high volumes, they are a cost-effective way to sell at a reasonable price and still raise extra revenues that flow back into the charity to support good causes.
Not only that, those that but the fundraising promotional product will wear or use the item spreading your message far and wide across their network of friends and family.  Using highly visible products, that are eye-catching, you will be amazed how quickly the message gets around!
Managing access
Whether you are using Lanyards or Wristbands, these are unique to your organisation and help you manage access to premises and events and make sure only the right people are allowed access to non-public areas.
We do also supply RFID cards and Wristbands and these add extra sophistication.  Your employees or visitors can simply swipe themselves in! You can also keep track of their movements and allow them easy access to additional products or services (e.g. refreshments, VIP areas).
All the time, the promotional product is providing useful information and raising awareness of your organisation and the great job it does.  Done well, promotional items will be worn and used with pride and often even kept as a keepsake!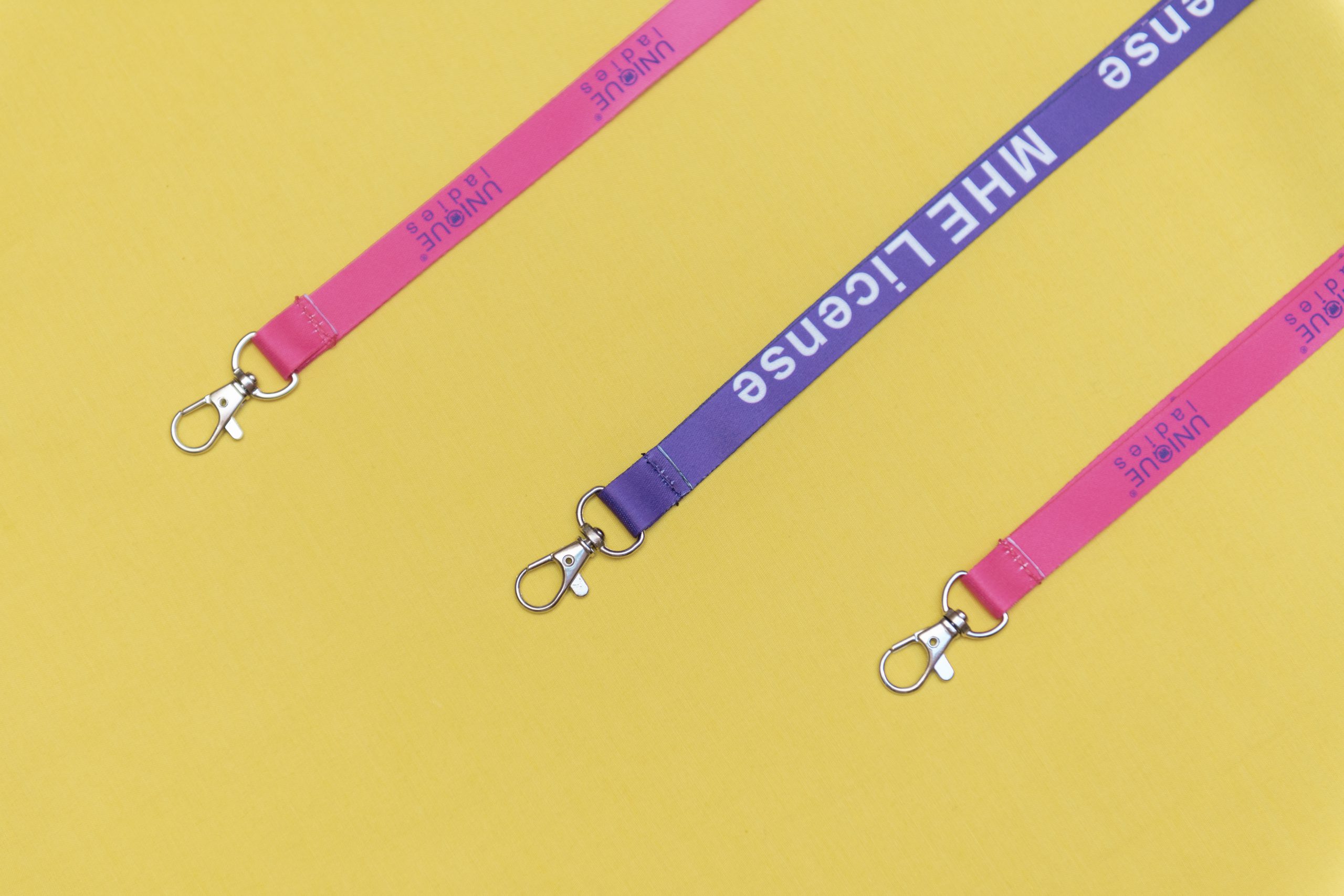 As a memorable keepsake
For event organisers, many promotional products will be a much-valued keepsake to show those receiving the product that they were there.  So you may be familiar with Fabric Wristbands worn at festivals and concerts or custom medals that are awarded at Obstacle Course Races, marathons and running events or any other large scale sporting event.
Whether you receive the promotional products for achievement or just for taking part and being there, it will be unique, distinctive and something to treasure potentially for a lifetime!
How would I order a promotional product?
Well, that is very simple.  You give our expert team a call, let us know the products you want or tell us more about what you are trying to promote and we will come up with ideas to wow your audience!
Many of our larger customers may already know what they want and have their own design and artwork created by a marketing agency or their in-house marketing team.  We are happy to take these designs or product needs and simply produce the items you need when you need them.
However, some of our other customers rely on us to create bespoke designs for them.  You will be glad to know that our expert design team does not charge for this service and there are no setup or other hidden costs. The price we quote includes design, production and delivery straight to your door!
If you would like to find out more how we can help raise the awareness of your brand or important message, call our team today on 01524 848382.