In our latest blog, we talk about how a customised silicone wristband can win the hearts and minds of those that wear them, are great for spreading the message about an important cause or become a treasured souvenir.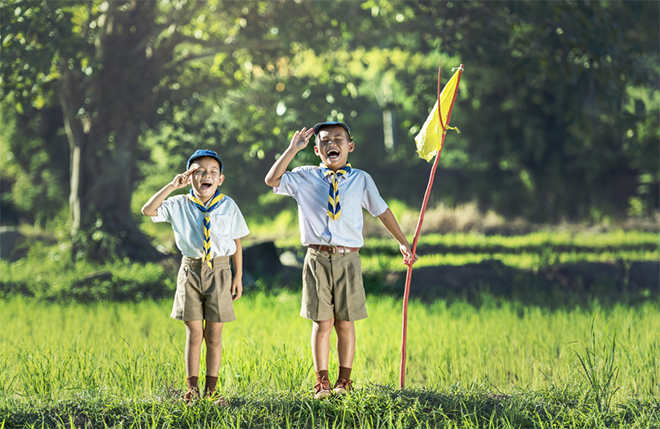 Why use a customised Silicone Wristband for your Summer event?
Well people love to wear them, they are eye-catching and highly visible, comfortable to wear and importantly relatively inexpensive.  They are also relatively economic to produce in smaller quantities so are ideal for those organising smaller events. You can easily customise your silicone wristband to include a logo or design, choose a specific colour (or colours), include an important or inspiring message and offer something completely unique and memorable to those that wear them. We have Wristbands in various sizes – Adult, Youth and Infant – unlimited pantone colours and a variety of styles and designs including embossed, debossed, printed and swirl either 6mm, 12mm or 25mm wide.  So, a size and style to suit everyone!
Customised Silicone Wristbands are perfect for a variety of events in Summer
Summer is the time for many memorable events.  Over many years we have seen many wild and wacky uses for our Silicone Wristbands but we know they have been very popular for:
Graduates and Pupils may be leaving University, College or School – "The Class of 2019" or something equally memorable.
Charities and other fundraisers holding Summer fairs and Garden parties – either sell the Wristbands to raise money or offer them as a popular giveaway to spread the important message about your cause.
Summer Balls and Proms – those attending like a memento of the event and to show their friends that they were there!
Clubs (e.g. Sports clubs, fan clubs, social and hobby clubs), Societies and other community and faith based groups such as Women's Institute, Drama and Historical Societies, Arts & Crafts clubs, Young farmers and religious and faith based groups.  The list is endless.
Scout groups – Beavers, Cubs, Scouts, Rainbows, Brownies and Girl Guides groups.  What a great way to remember a camping trip in summer or Jamboree
Do you have any examples of customised silicone wristbands that will inspire me?
Yes, of course!  Here are some examples of eye-catching and engaging Wristbands that are colourful, memorable and fun and used by our customers all over the UK and Spain!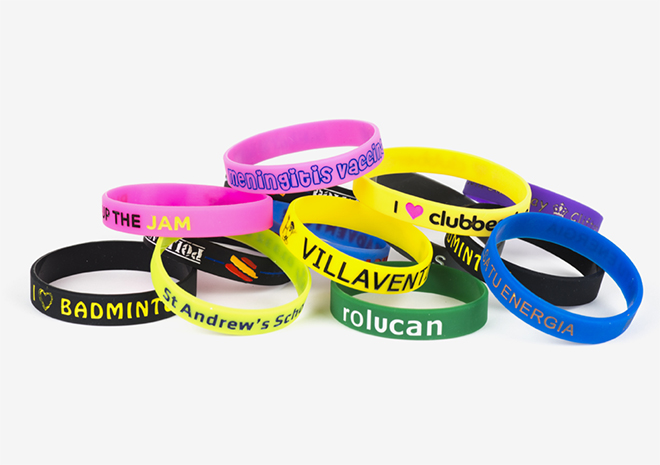 Is it too late to order for my event?
I'm glad to say the answer is no!  Our usual turnaround time is around 8 – 10 days. We are superfast and efficient! However, depending of the style and design that you want, you need to allow extra time for the artwork and design to be created and checked by you. Therefore, to make sure you have them on time and within budget we would recommend you start the process as soon as possible. You will also be glad to know that we are happy to create all the design and artwork for you without charge.  We have no hidden set-up fees here! All you need to do is let our expert design team have your logo or images and choice of colour(s) and message and they will create something truly unique just for you. Perfect!
So, what are you waiting for?
Why not give is a call today on 01524 848382 and lets us help you create some amazing customised silicone wristbands that arrive in good time for your exciting event.  You can also contact us by the form.