Increasing your company's brand awareness can be a real challenge, especially if you work on tight budgets where you can't spend a lot of money creating a brand. To generate sales it is not necessary to have a recognised image, it is true, but creating a brand will help you to differentiate yourself from your competitors and thus be able to offer a unique service.
In this blog post we want to show you the importance of brand image and how you can establish a strategy to increase your brand image without spending a large amount of money.
Develop a marketing strategy, where to start
To achieve any goal it is better to have a strategy. You might think that to develop a marketing strategy you must have in mind the type of business you have, or its size. Never mind! The background in all cases remains the same: increasing sales.
We are sure that if you think about fast food chains, brands like McDonalds or Pizza Hut come quick to your mind. If you do it with technology, it may come brands like Sony, Huawei or Apple. This positioning within the consumer's mind is not achieved from one day to another, there is years of constant work behind it.
That is why it is important to draw up a defined marketing strategy, with which we will set the goals to be achieved and the paths to reach them. In this way you can establish some general lines on which to base your communication and strategy and thus be consistent in your message and get to make a place for yourself in the market and in the minds of your clients.
Social Media, a great ally for your business
What role do social networks play in all this? If you want to create brand awareness, social media can be a perfect ally. It does not matter if your business is a large multinational or a local store. There is room for everyone, you read it well FOR EVERYONE.
We are sure that thanks to social networks you have been able to discover businesses and stores that you did not know, both locally and online. The Facebook or Instagram feed are a great ally for this, thanks to the amount of time we invest weekly in consuming content on them. Social networks keep a behaviour tracking paths and interests and suggest to you content according to your tastes. Even other social media platforms like Pinterest or YouTube may have helped you to discover products or companies that have later become your favourites.
Like any startup, at the beginning it is a scenario in which the numbers are limited, but as you work on your brand awareness, the branding of your business will grow. Each time you post something on social media you will be able to capture the attention of more potential customers. They will also help to share your message with their contacts. Take advantage of digital word-of-mouth!
If you have a local store, you can even run giveaways among your followers, or create ad campaigns to people residing near your store. In this way you can make yourself known quickly among the clients in your local environment.
Content is key
Ok, now you are clear about what you can do to capture the attention of your potential customer. But what kind of message are you going to share with him? This is where content comes into play.
As if it were a love relationship, you need to capture the attention of your potential client with content that interest to him. Study what are the profiles or kind of people you would like to be able to capture their attention and get an idea of ​​their interests, values ​​and concerns in life.
Having the profile of your potential client in mind, apply storytelling techniques to get their attention: tell a story based on those interests and values ​​to create a brand image that is attractive to those who read it. If the message approaches their values, we are sure that you will get their attention.
Every interaction you have with your clients, partners or any other channels of communication should be used as an opportunity to do branding. Consumers tend to remember stories better than long technical data sheets. Remember it every time you want to publish something and you will make your clients feel part of your journey as an entrepreneur.
Be where your clients are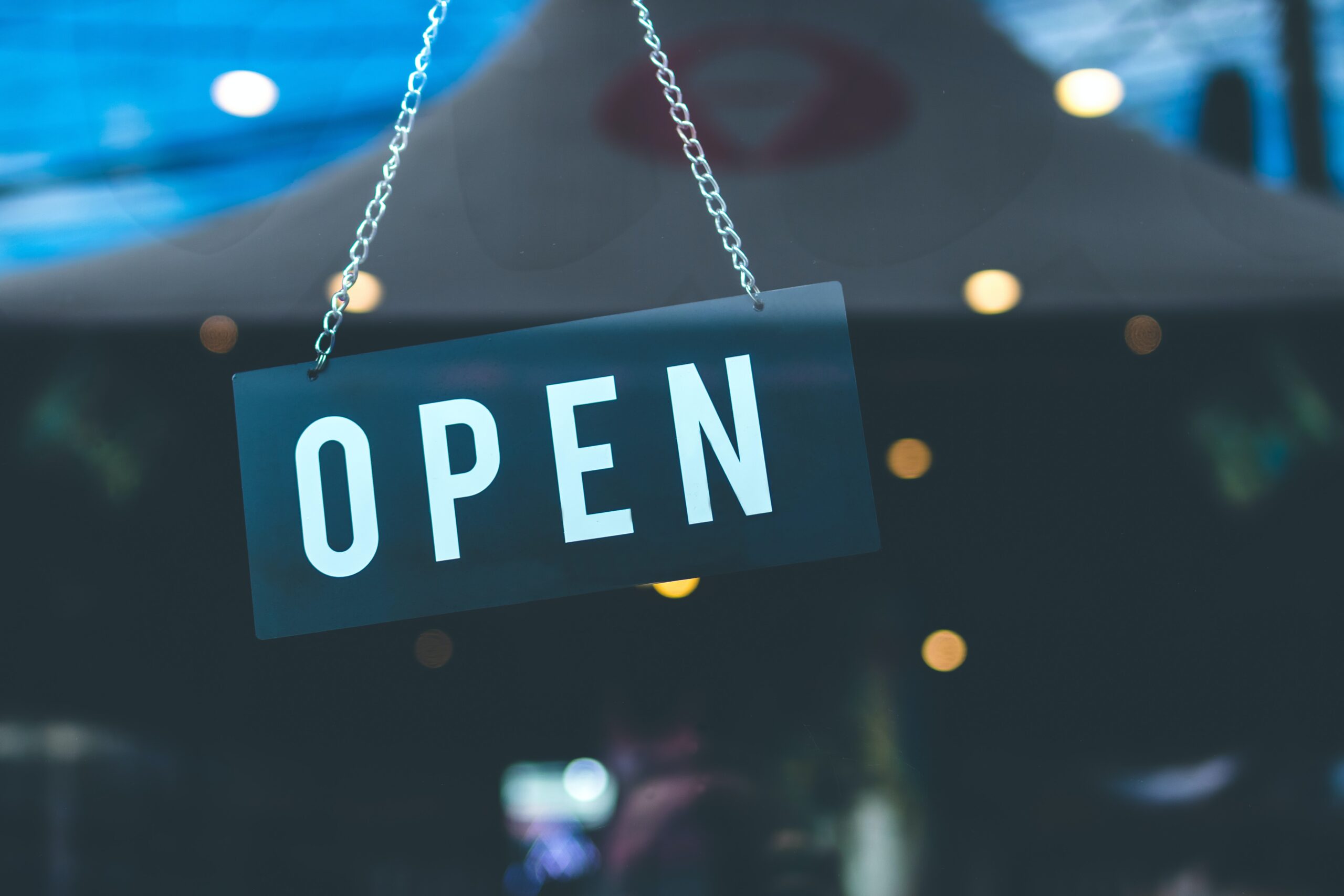 Everyone talks about social media, but we must not neglect point of sale marketing, or offline marketing. If your business is a local store, do not forget to make discounts for loyal customers, offers to try or buy new products and other strategies.
Many times when starting a business and you are creating brand awareness, attention is focused on the digital part of the strategy and the physical part is neglected.
Social engagement can bring you more customers
When creating brand awareness or increasing the recognition of your company, you should not always focus on actions that generate sales. As we have been saying, it is more interesting to create a relationship that ultimately implies values than simply focusing the message on selling.
For this reason, a good idea is to be part of charity causes or to create social awareness on an important issue. This will make your client empathise with your brand at a higher level and feel that it is part of a great social work when they buy your products or your services.
Custom enamel pins to increase brand awareness
An inexpensive way to increase brand awareness is by creating personalised pins for charity causes. With this small gesture you can donate the profits from the sale of the pin to a charitable cause, or to social causes. In this way you will help a cause while your clients will help you to share the message by taking the pin with them.
The best way is to take advantage of everything we have discussed above. Create a story behind the pin, create content on social media about why you want to support that cause, share content that is related to it and demonstrate your progress. In your store you can put in a corner a small stall for the sale of personalised pins with a banner that explains where the benefits of the cause will go.
Do not leave out any of the channels that you have at your disposal. The more consistent your message is, the more likely your customers are to support the cause.
You can, for example, create a pin with the pride flag and your logo to support LGTBIQ+ pride month, or support a local cause by donating the funds generated to the food bank or a community group in your same city. From Web Products Direct we can help you both in the design and in the manufacture of custom enamel pin badges. If you have an idea in mind but don't know how to carry it out, let our team of experts help you with the process.
Contact us by phone 01524 848382 or through the contact form and receive a free estimate as well as a digital product test in less than 24 hours.