Maybe you have some experience and you are planning to organize a race in your town or city, college or university to make a profit or to raise funds for a charity or worthy cause. A race for fun or a competitive race for mixed abilities or for elite athletes. A running or a cycling race, or even a fun race in fancy dress costumes! Whatever the event, we tell you everything you need to know to organize your race.
How much does it cost to organise a race?
Before going too far, we need to first check the numbers stack up. Knowing if it will be profitable (or at least we do not lose money if it is a not-for-profit race) is essential. You need to be able to answer the question: how many people need to register to make the race economically viable?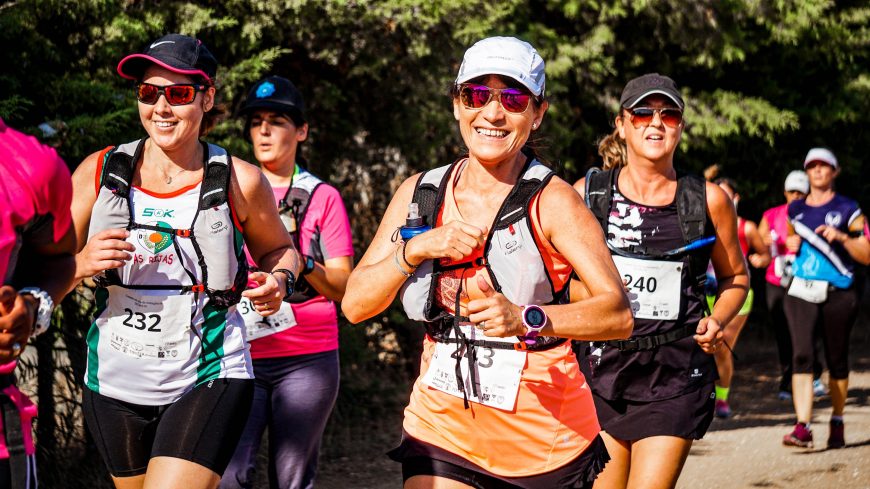 We will use a real-life example of a race budget. We separate fixed income and expenses as well as income and expenses that change with competitor numbers (variable costs). In this way, we can adapt our budget or adapt our expectations!
Anyway, we are focusing on races of between 1,000 and 3,000 participants and between 5 km and 15 km. For smaller or larger races, budgets could change considerably. However, hopefully this is a useful guide to get you started with your budgeting*:
Race budget
Fixed costs
Public liability insurance of the event: £ 250
Competitor accident insurance: £570
First Aid: £200
Audio rental: £450
Safety fencing: £850
Signage for race traffic and promotion: £900
Marketing and advertising: £900
winners trophies: £300
Electric Generators: £200
Speakers for the sound system: £150
Photographer: £100
Video: £100
Licenses, judges/timekeepers and legal requirements: £500
Podium area rental: £300
Toilet facilities Rental: £400
Variable costs
Timing and registration (includes platform and numbers with chip): £1.5 / person
Supplies: £ 0.6 / person
T-shirt for runner's bag: £3 / person
Finisher medals: £2.5 / person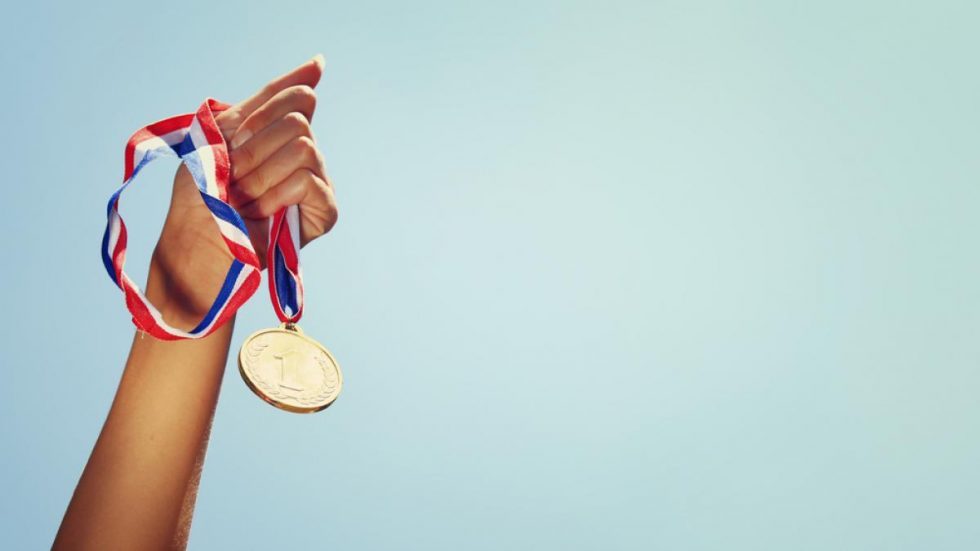 In order to go ahead with the organising, we will have to make sure we can at least break-even (i.e. income equals costs), and at what point will we make surplus income. It is a judgement call to estimate whether you will at least get minimum numbers.
When carrying out this calculation it is important to estimate a minimum and a maximum number of participants. We then know the minimum number of competitors to avoid losing money. And we will also know when to close registrations when we reach a maximum!
Imagine that when organizing the race we have set a maximum number of competitors at 1,500 (and we will achieve those numbers). Using the estimated expenses above for 1,500 competitors, the total costs would be £17,570. To cover these costs, we have three main sources of income: sponsorships, exhibitor or hospitality stands, with the remainder coming from registration fees.
With sponsorship we have to be imaginative: there may be several sponsorship packages, depending on the volume and location of branding and sponsor information. Perhaps you can create Bronze, Silver, Gold and Platinum packages with certain exclusive rights going to the main sponsors with the deepest pockets! All this has to be negotiated of course.
Let's put some reasonable income estimates in for sponsorship and registration :
Income
Main sponsor: £800 (1 sponsor)
Secondary sponsors: £300 (5 sponsors)
Sponsors in kind (i.e. those contributing in-kind such as providing refreshments): £400 in savings
Hospitality and exhibitor stands: £150 (8 spaces)
This would add £3,900 in revenue which leads us to have to cover the balance of £13,670 from subscriptions from the 1,500 participants – basically you need to generate a minimum £9.51 per competitor. If you wanted to generate a surplus then you would have to charge more. For example, to make £2,000 profit the race registration fee would need to be £10.84.
This is a basic example* so you can see how the calculations work. Beware of VAT though as this can impact the calculations significantly if you are not registered for VAT with HMRC.
* This information is provided for guidance purposes only and should not be relied upon when planning your own event.
What permits or licences do I need to organise a race event?
Once we are happy the numbers stack-up, we need to request permits and licences to organise the race Plan well ahead though as these may take a while to come through and you wouldn't want to cancel your race at the last minute!
Documents to request permits and licences for the race
A good place to start is with your Local Authority of the district in which the race is being held. They will let you know about issues such as closing roads, live music, serving food and drink etc.
You may also need to contact the sports governing bodies such as (e.g. UK Athletics).
To get permission, you will often be asked questions such as:
The proposed date of the event.
A plan of the race circuit.
Timing of various elements of the race: pre-race, the race itself with the average times, awards and post-race clean-up. How long will there be possible disruption to those living or working in the race area?
Insurance cover in place – limit of liability and any restrictions on the cover.
Expected number of competitors.
Named "Responsible" people from the organising team, as well as the number of volunteers and other external people/organisations involved.
Timekeeping and marshalling arrangements.
An emergency plan that details insurance, first aid facilities, evacuation routes, and other health and safety related issues.
Any other requirements or stipulations made by other licensing bodies.
Transport and parking arrangements.
Whether there will be live music and if food and alcohol will be available.
Clearly, it is in everyone's interest that these events go ahead as they are great to keep people healthy and to promote community spirit. We therefore always recommend trying to engage the licensing bodies as much as possible. Get them on board and they may even help you deliver the event with some sponsorship or access to other facilities!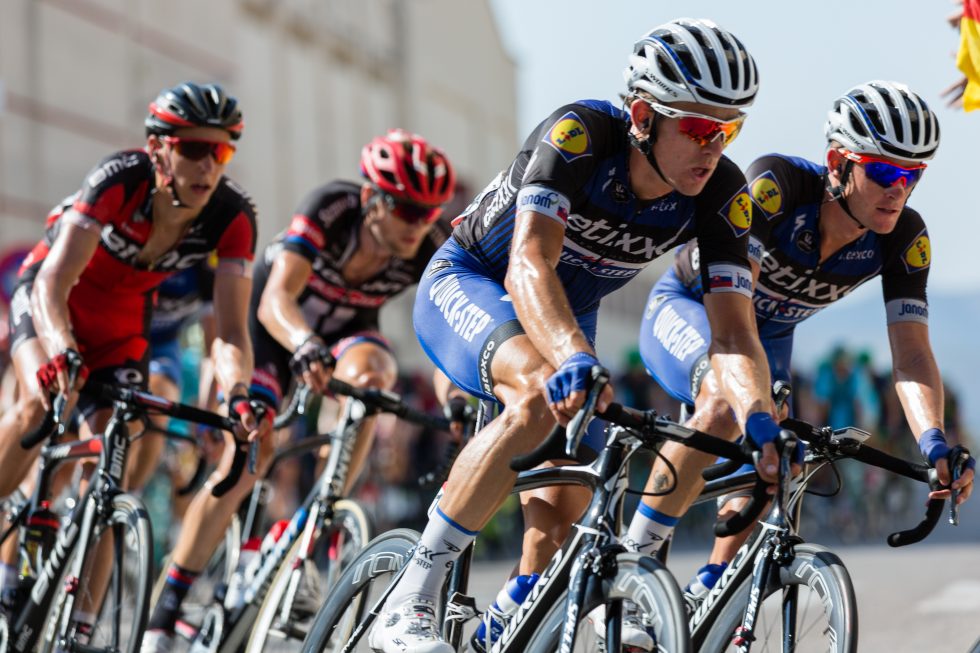 Organization of the race event: first steps
Next step, planning for the big day! Lots of planning for the pre-race, actual race and post-race periods. Each element of the race event throws up its own planning issues.
Checklist of key tasks to consider for the race
When planning the race, we need to make sure we can deliver the event on time and safely for those involved organising the event, competitors, spectators and the local community. Think about these tasks as they apply to each element of the race (i.e. before, during and after):
Legal requirements and red tape (e.g. licences, contracts, liability waiver notices etc)
Organising event personnel, volunteers and external contractors. Everyone needs to know who is doing when and when.
Negotiation and coordination with suppliers (e.g. making sure they fit the budget, meet the need and will be delivered on time)
Race marketing and promotion – sponsors will be very interested that you are doing all you can to encourage people to take part in and support the event.
Finding sponsors and negotiating sponsorship arrangements. This can be time-consuming so plan well ahead. Sponsors don't like having to make snap decisions!
Design and printing of posters both for promotion and for race day to help with safety, parking and for people to navigate the race venue.
Engaging local clubs – get them involved so their members will support your race. You also don't want to tread on people's toes!
Organising event personnel
Organising a race is a complex process and possibly too much for a single person (unless you have nothing else to do!). Therefore, you may need to build a team you can rely on to help with all aspects of the race planning and delivery.
However, you need to think carefully about how you go about this. Think about the expectations of all those involved. It may be different for those getting paid compared to those that are volunteers.
How to promote your sport event
To organise a great race it always helps to get at least one main sponsor on board, with smaller sponsors making some contribution. However, it is very likely that most of the income will come from entry fees and for this we will need to promote to ensure we are handing out plenty of bibs on race day! We thought it would be helpful, therefore, to highlight some useful promotional activities~:
Running clubs or other sports
Running and athletics clubs, cycling or triathlon clubs in the case of bike races, are a great way to contact would-be competitors. Reach out to them get them involved, and they are more likely to spread the word for you.
Promotional Products
Many race organisers use personalised printed promotional products (which is great for us as we are a UK industry leader!) to promote their event and keep people coming back year after year. These are great value, much-loved by competitors and highly visible.
Water bottles, Fabric and Silicone Wristbands, hoodies, race shirts, sweat towels and caps. We even provide bespoke medals for finishers and winners that are distinctive and unique to your event or organisation. The options are endless. With your logo, race details and contact information, they will make a huge impact this year and sow the seeds of success for future events.
Local Media
Involving the local press can really bring visibility to the event. Write a good press release giving the date of the race and a good summary of what is involved and how this will be positive for those taking part and the local community. Also, let's not be afraid to contact local radio. They are always interested in good quality, positive, local news stories.
Online marketing
It is essential to have good social media platforms (e.g. Facebook, Instagram, Twitter) and if possible a website. Even if you keep it simple, they are a great way to reach competitors, sponsors and other interested parties and keep them updated on the event and celebrate success after it is finished so they come back next year!
If your budget allows for it, they are also a great way to promote the event through paid advertising. There are many ways with adverts on social media to target the ad to reach specific audiences – whether sponsors or competitors and even certain age groups or hobbies.
With your website, you can obviously publish blogs about the event to reach your audience and encourage followers and friends to share this far and wide by email and across social media.
Traditional Offline Marketing
There are many tried and tested routes to reach competitors. Handing out leaflets at other events is a great way to start. You can also include adverts in publications that cater to your target audience. However, these do come at quite a price so you need to be very careful you get value for money!
Word of mouth and knocking on doors
Word of mouth is still the most effective and cheapest method of marketing. Head out and about to let people know about the event and arrange meetings with would-be sponsors so you can really emphasise the benefits to them and their local community from supporting the event.
Let us also not forget the importance of making sure this race is a huge success. A great success this year will help promote your next event. Repeat business if you like! Many successful events become so popular that very little paid advertising is needed as word-of-mouth means so gets registrations flowing in!
Differentiating your race to boost registrations
Keeping your event at the forefront of people's mind is not a simple matter given the huge range of other options they have nowadays. That's why we wanted to offer a few final and important tips:
The first and most obvious, to make it stand out, is ensuring that the event doesn't clash with similar events being organised at the same time. Minimise the risk of this by planning early!
Introduce different elements from other races. For example, team and pairs races (including a mix of genders), relay races, corporate races, charity races and fundraisers, costume races such Colour Rush, with explosions of colors or even zombie races. Get create and stand out from the crowd.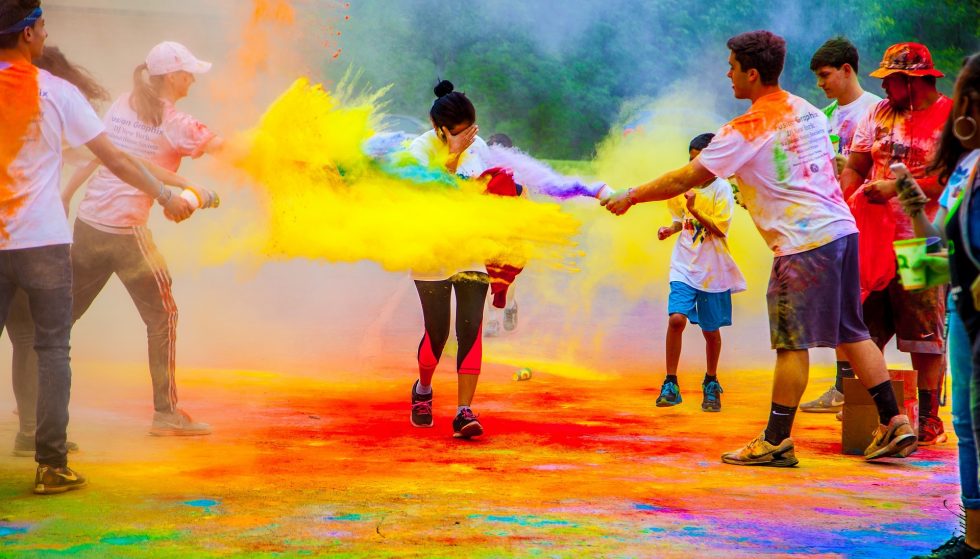 Our final tip – a happy runner: your best supporter
And finally, what lingers in the memory of all participants is their experience on the day. I came, I conquered! From originally hearing about the event to signing- up, competing in the race and the journey home, all create lasting memories.
That is why we need to make a huge effort to get every detail just right. From the race shirt in the runner's bag to the finisher's medal that will be hung proudly around their neck at the end of the race, and hopefully, to the winner's trophy, each stage is vitally important to create that all-important positive memory.
Helping you on your journey
We hope this extensive article has been helpful in highlighting how to organise a popular race. Although this is only a simple guide, it will hopefully give you the confidence to organise your own race in your local community and win the hearts and minds of all those involved.
If you would like to find out more about how our custom medals and other personalised promotional goodies (e.g. water bottles, silicone and fabric wristbands) can help you organise an amazing race, our expert design team are always happy to help. Simply email sales02@webproductsdirect.com or call 01524 848382.