With 2020 fast approaching now is the time to be planning and organising exciting sporting and other events for the New Year.

In this blog, we therefore wanted to highlight how useful Medals are for School events and the range of medal options that are available. With personalised medals, they are also manufactured to order, so they can take a few weeks to arrive even after the design has been approved. There is, therefore, no time like the present to start your planning!
Rewarding Success
Medals are great for rewarding success but that is not just winning. We know that it is equally important to reward effort, commitment and often just taking part depending on the event.
Don't get us wrong, we think winners medals are great and it is important to acknowledge the highest levels of performance. However, for many, actually winning is not the goal and success is often more about overcoming personal fears or a lack of self-confidence. So everyone deserves a medal in our opinion!
Personalised Medals for Schools
The manufacturing process we use means that the medal can easily include the name and date of the event, your school logo or a personalised message – "I came I conquered 2019!".

There are also unlimited options on colours. We can obviously provide Gold, Silver and Bronze but those colours may not be best where you are rewarding taking part or effort. We can though easily match your School colours or any specific colour scheme you choose with our enamel medals. All we need is the Pantone reference or a good quality image with the colours you would like displayed.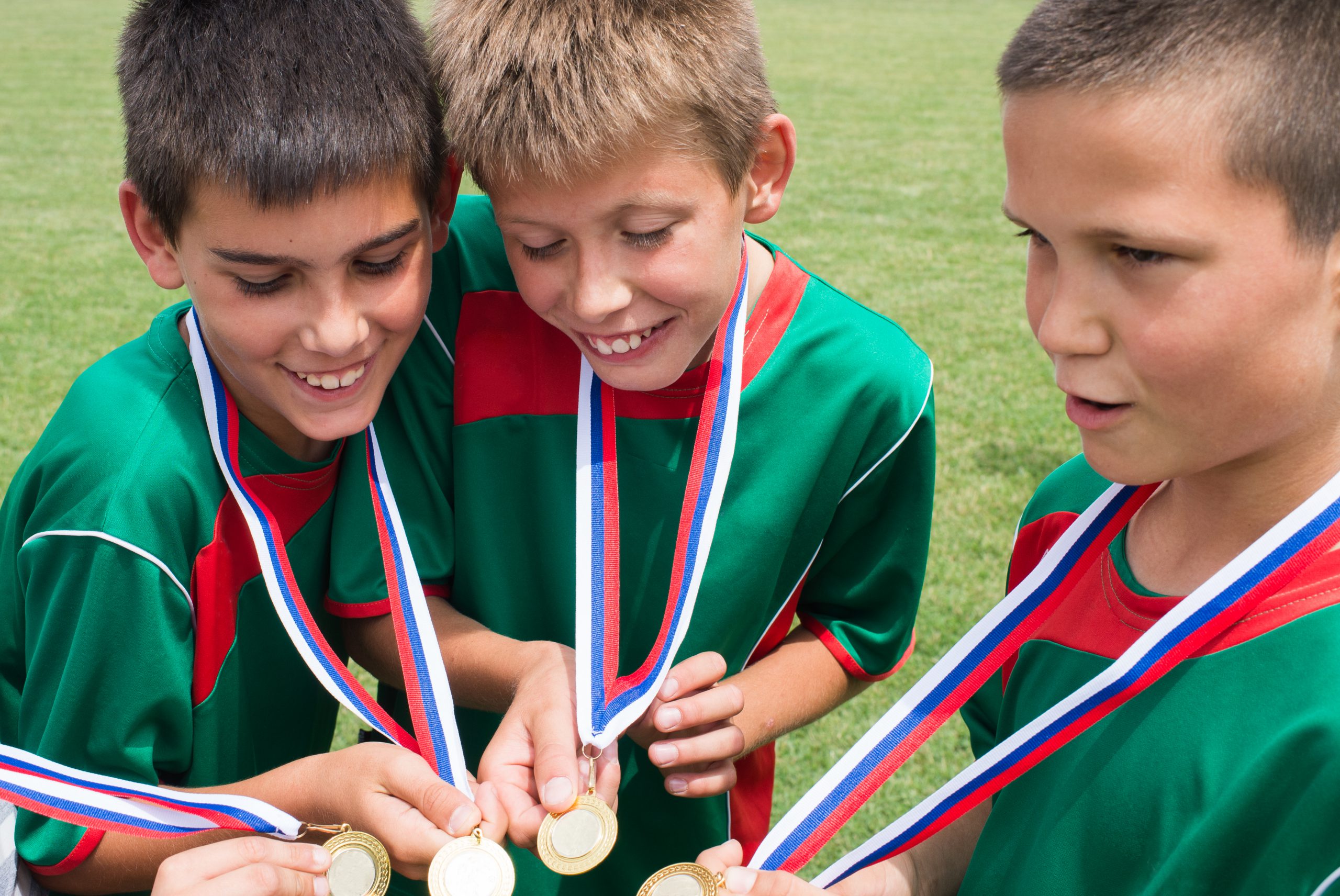 When to use a personalised Medal
Medals are especially great for kids and young people as they are highly visible and symbolic of success and therefore have a huge impact on their learning, development and self-esteem. To be honest, we all love a little recognition and achievement and feel much more motivated as a result.
As specialists working with Schools, Colleges and Universities we have seen lots of uses for medals over the years. However, Medals are certainly great for the following:
Sporting events whether internally or against other schools
Other competitions which may include music and dance awards or even innovation and creativity awards and even
Awards for academic achievement or for being a great role model for others.
Outstanding achievement awards in class – being a great buddy, outstanding reading and writing, excellent homework, attendance and much more
What type of medals work well for Schools?
For younger children at Primary School or Pre-School we normally recommend Silicone Medals. These are lightweight, comfortable to wear and fantastic for creating exciting designs and vivid colours. We are also industry leaders with Silicone Wristbands so we are able to supply great value Silicone Medals, even at low volumes, which is perfect for Schools working to a budget.
For older kids and young adults then personalised metal medals are ideal. We offer a range of metal medals which includes those with With Enamel or Without Enamel, Die Cast and Contrast Medals. The choice really depends on the quality of medals required, whether you would like lots of colour and your budget, but all of these medals are suitable.
Contrast Medals have a matt finish whereas Die Cast Medals are shiny. Enamel medals allow you to add rich vibrant colours rather than just having a metal colour. You can even have Contrast Medals with enamel which looks fabulous!
However, we know this may still seem a little tricky so our expert Medal design team will help you choose the most suitable medal and design and we do not levy a charge for this service!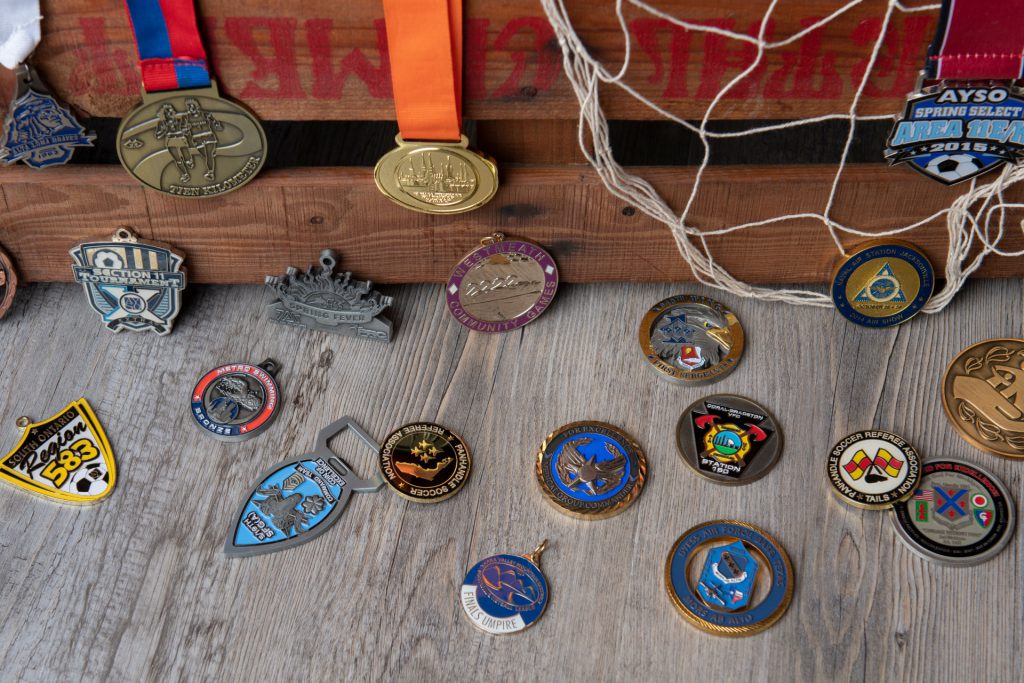 What size are the metal medals?
We will create a medal whatever size you need! However, our customers usually choose between 50 – 90mm in diameter and between 3 – 5mm thickness.
Obviously, the larger the diameter and thickness the heavier the medal and higher will be the budget. However, we only use high-quality materials so regardless of the size you can be sure of receiving a medal people will be proud to wear!
Caring for our School Customers
We have a dedicated Schools team that looks after our School Customers whether they want Medals, Wristbands or Lanyards. For more information or guidance please call us on 01524 848382 or email sales02@webproductsdirect.com.
We always offer 30-day credit terms to Schools, can take payment by BACS, Cheque, credit card or PayPal.
Not only that, there are no set-up or design costs and delivery is free to the UK mainland. Perfect!