Festivals – whether they be for music, books, food or drink – are increasingly popular events, especially now that summer has arrived. Controlling and identifying the sometimes vast numbers of attendees can be tricky, with events often involving different ticket tiers and access levels as well as a security detail. Wristbands are an easy, affordable way to quickly identify ticket holders, VIPs and staff members even at the most hectic summer parties.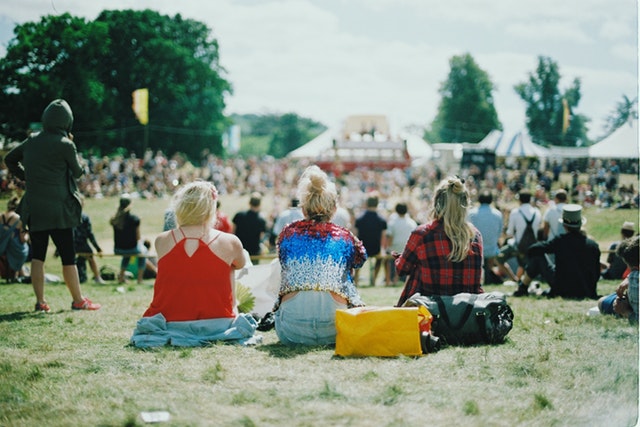 Get Colourful when organising a festival
Colour-coding your ticket tiers is a few clicks away on our website. It's by far the simplest way to distinguish between different attendees, offering a view of who should be where at a glance. Our colour swirls are perfect for a psychedelic music festival, while glow-in-the dark bands make it easy to keep track of dancers into the night. Your security staff will thank you!
Customise
Make the most of our options to further customise your festival wristbands by selecting from our embossing, debossing and printing services. Does your event have a VIP tier? Embossed or debossed bands differentiate between tickets while making VIPs feel that much more special. Need a set of wristbands for those working the event? Printing can make differentiating between different types of staff – catering staff, for instance, probably don't have backstage passes, so getting them custom bands can prevent later confusion – and disappointment!
Make Use of RFID Wristbands
RFID wristbands are a fantastic way to keep track of security staff and those allowed backstage, offering instant identification and allowing access to certain areas that may be out of bounds to others. If there's a camping area involved, RFID can ensure that campers are allowed in and those that shouldn't be there aren't, offering peace of mind and easy crowd-control. The same goes for VIP areas, access to which can be controlled even if the security team is in a pinch.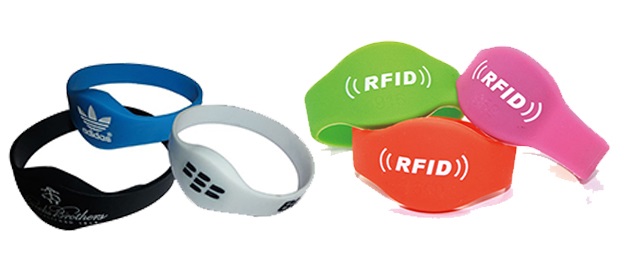 Souvenirs and Advertisements
Thanks to the durability of silicone, our wristbands will last long beyond the summer, holding up to inclement weather and making a creative souvenir for attendees and organisers alike. They can be worn long beyond the event – working wonders for your marketing department if you've custom-printed on them – increasing your festival's visibility exponentially.
As far as festivals go – there aren't many choices better than rfid wristbands! Contact our team on 01524848382 to get more information and find out which wristbands are right for you, or find us online.
[vc_row content_placement="middle" thb_divider_position="bottom" css=".vc_custom_1592477292124{background-color: #f6f6f6 !important;}"][vc_column width="2/3″ css=".vc_custom_1592477645861{margin-left: 25px !important;}"][vc_column_text]
Receive a personalised quote and digital proof in less than 24 hours
[/vc_column_text][vc_btn title="Quick Quote" shape="square" color="danger" size="lg" link="url:%2Fpersonalised-rfid-wristbands%2F%3Futm_source%3Dblog%26utm_medium%3Dcta%26utm_campaign%3Drfid|||"][/vc_column][vc_column width="1/3″][thb_image alignment="aligncenter" image="6121″ img_link="url:%2Fpersonalised-rfid-wristbands%2F%3Futm_source%3Dblog%26utm_medium%3Dcta%26utm_campaign%3Drfid|||" img_size="medium"][/thb_image][/vc_column][/vc_row]