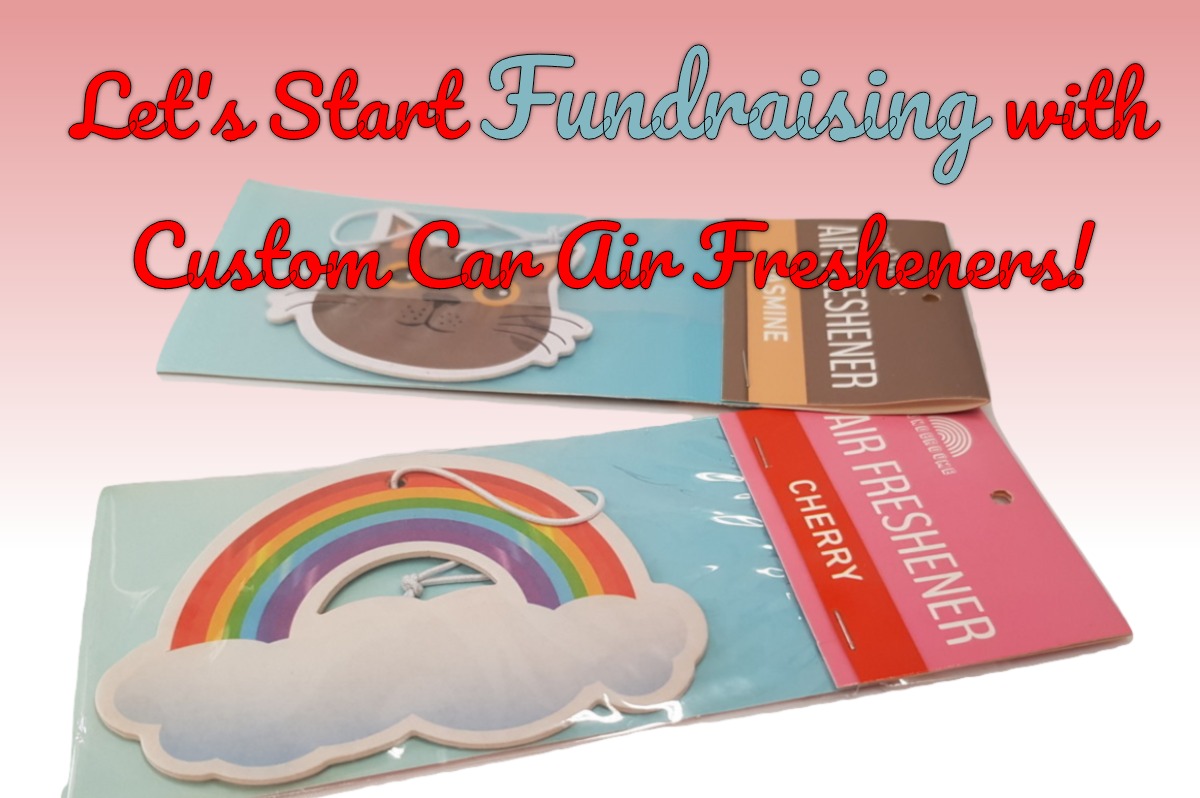 In this blog, we explore why Car Air Fresheners are a great promotional tool for Charities and Not for Profit organisations. Also, why supporting local and national Charities and Not for Profit organisations is very important to us at Car Air Fresheners Direct.

We work with lots of Charities
Web Products Direct Group, which includes Car Air Fresheners Direct, works extensively the not for profit sector up and down the Country. Schools, Local Authorities, Charities, community groups and even individuals or groups funding raising for specific organisations. Historically, supplying customised silicone wristbands and personalised lanyards.
We understand that the not for profit sector has different needs than business. We, therefore, tailor our services, support and prices to reflect those differences. We like to do our bit. Making sure that the full benefit of the promotional goods we supply are available to support the welfare of people, communities and the environment.
Having launched Car Air Fresheners Direct in March 2017 we are keen to continue this relationship with the not-for-profit sector.

How can customised Car Air Fresheners help?
The key is to personalise your Car Air Fresheners with your logo, contact details or key message. They are also perfect for promoting what you do – your cause or raising awareness of a particular issue.
People and even organisations are keen to show their support for Charities and not-for-profit groups. They can do this very easily by simply hanging a Car Air Freshener in their car or another visible place (say on their desk at work). They are eye-catching and memorable and therefore constantly reinforce your important message.
As is the case with Silicone Wristbands, you can offer them as a give away to your supporters, a raffle prize or simply sell them to cover your costs and raise vital funds. As they are small and very portable, they are ideal for exhibitions, stalls at funding raising events or simply to be carried around by your fundraisers.

Supporting our local Charities and Not for Profit Organisations
We want to do our bit for our local community across Lancaster, Morecambe and the Bay area. As it is now April, we know you will be keen to progress your fundraising and awareness campaigns. We are therefore running a special Spring promotion exclusively for Charities and Not-for-Profit organisations.
Buy 200 Car Air Fresheners for £165 and save £55 on our normal website price of £220! Our price of £165 includes set-up and design (no hidden costs here!) and delivery is FREE in the UK. Hurry, though, as our offer ends 30 April 2018!
With your permission, we are also always happy to display your Car Air Freshener design on our website and Social Media. Helping promote the great work you do or the specific campaign you are promoting as widely as possible.
Note: all prices quoted are exclusive of VAT.

Need further help?
If you would like to find out more about our exclusive Car Air Fresheners offer or how we can also help you with Silicone Wristbands or Lanyards then contact us or call us on 01524 848382.
[vc_row content_placement="middle" thb_divider_position="bottom" css=".vc_custom_1592477292124{background-color: #f6f6f6 !important;}"][vc_column width="2/3″ css=".vc_custom_1592477645861{margin-left: 25px !important;}"][vc_column_text]
Try Our Online Designer Tool
[/vc_column_text][vc_btn title="Design your Product" shape="square" color="danger" size="lg" link="url:%2Fproduct%2Fcustom-car-air-freshener%2F%3Futm_source%3Dblog%26utm_medium%3Dcta%26utm_campaign%3Dcaf|||"][/vc_column][vc_column width="1/3″][thb_image alignment="center" image="2879″ img_link="url:%2Fproduct%2Fcustom-car-air-freshener%2F%3Futm_source%3Dblog%26utm_medium%3Dcta%26utm_campaign%3Dcaf|||" img_size="medium"][/vc_column][/vc_row]