At Silicone Wristbands Direct, we've seen all sorts of imaginative uses for personalised wristbands tailor made to all kinds of events, so how about this year creating a souvenir to commemorate this year's office party combined with a selfless act of charity giving.
Instead of remembering your work's Christmas do via embarrassing photos circulating on the internet, you could perform your very own Christmas number one, get it trending on social media and raise some money for good causes.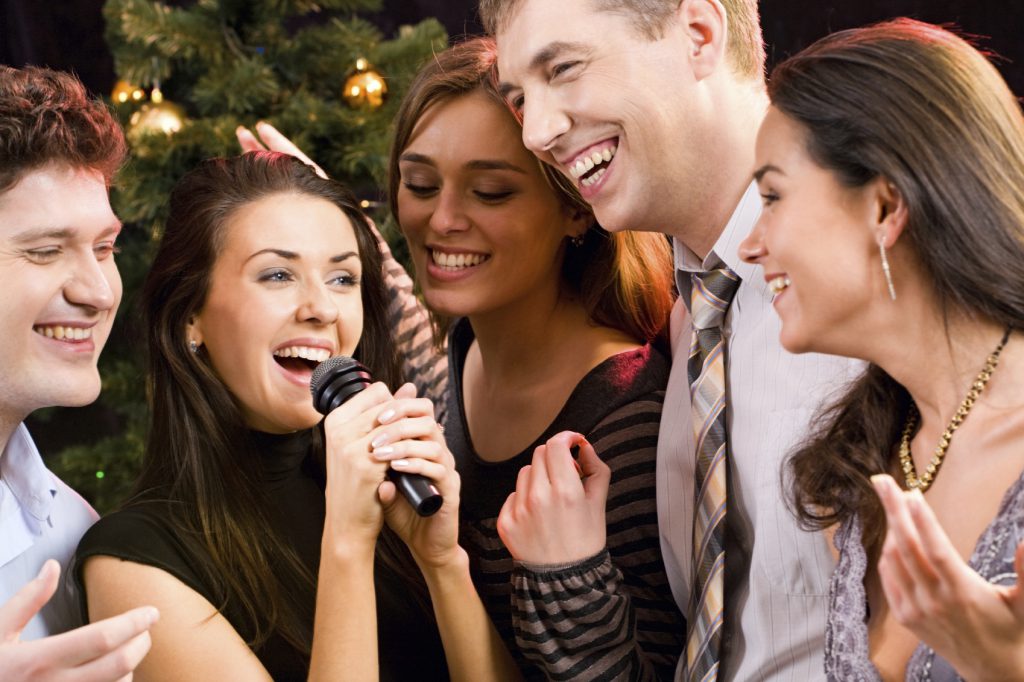 Do they know It's Christmas?
You needn't have the voice of an angel, nor a super fancy video camera to shoot it with, just enough people to sing each line of the 1984 hit, Do They Know It's Christmas?
If you really want to go all out and give your viewers a chuckle, assign the members of your office Band Aid team a different celebrity to dress up as to make it as authentic as possible.
A good idea would be to get your video trending on sites like Facebook and Twitter – share it with your friends and family and link it up to a fundraising page so that viewers can read about your charitable performance.
If you want to stick with real Band Aid tradition, your chosen charity could be a poverty aid organisation such as Oxfam or Christian Aid.
You must make sure, however, that each person that chooses to donate doesn't do it anonymously! Remind them to leave their names and addresses so that they can receive a commemorative wristband as an added incentive for their generous contribution to your cause.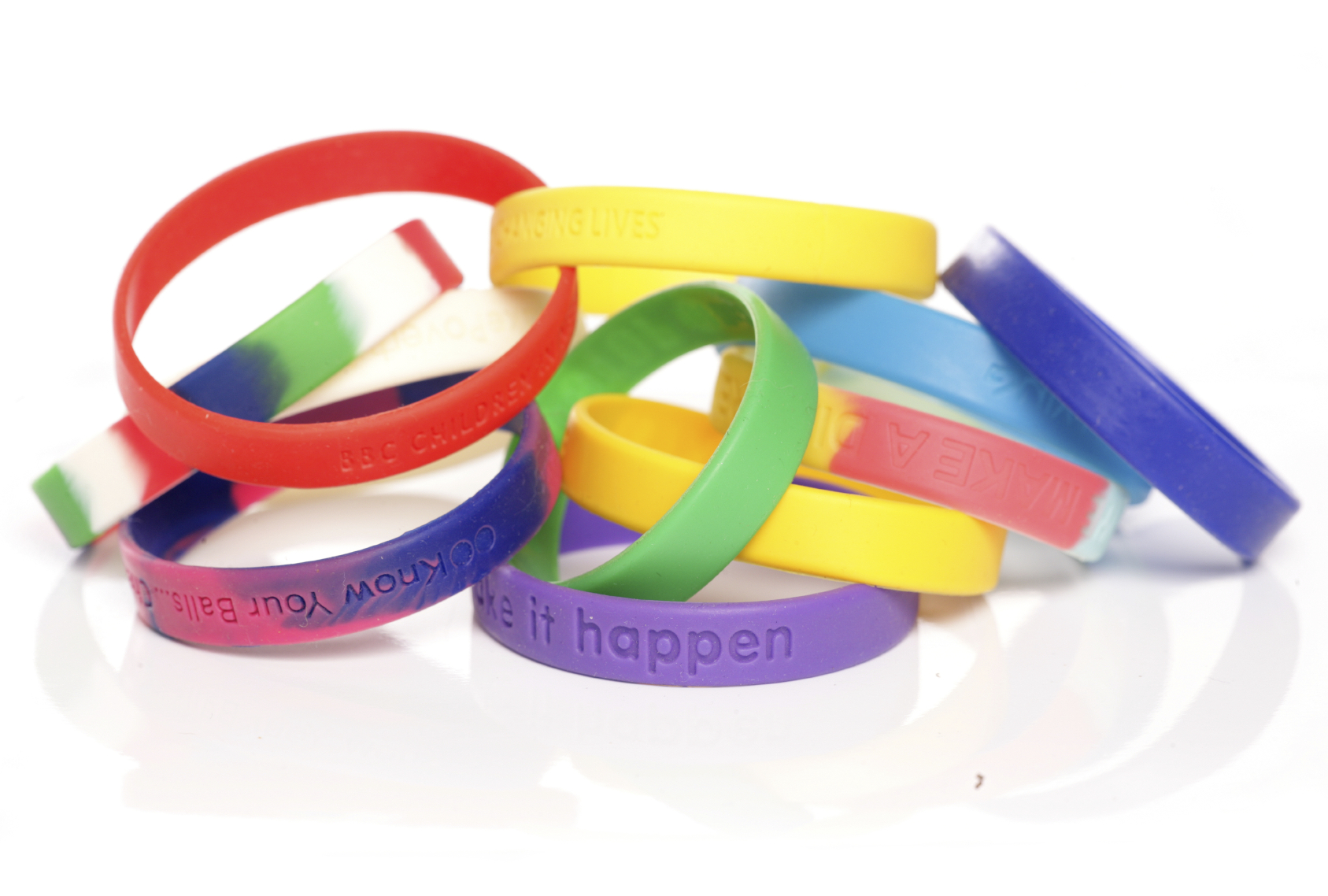 Emboss your bands perhaps with your company's name and the name of your cause, or print them in the colour which correlates to your chosen charity – or both – using our site's Band builder. For the bands for your team members, you could have their own name printed on the band to show that they took part.
Give your office something to gossip about with memories of this festive fundraiser and your boss' Bono impression, or if you have a fundraising idea of your own, commemorate it by designing your own silicone band on our Band Builder. For more information on pricing or if you have any queries contact us on 01524 848382 or find us on Facebook and Twitter for regular updates.
[vc_row content_placement="middle" thb_divider_position="bottom" css=".vc_custom_1592477292124{background-color: #f6f6f6 !important;}"][vc_column width="2/3″ css=".vc_custom_1592477645861{margin-left: 25px !important;}"][vc_column_text]
Try Our Silicone Wristbands Designer Tool
[/vc_column_text][vc_btn title="Design your product" shape="square" color="danger" size="lg" link="url:%2Fshop%2Fpersonalised-silicone-wristbands%2F%3Futm_source%3Dblog%26utm_medium%3Dcta%26utm_campaign%3Dsilicone|||"][/vc_column][vc_column width="1/3″][thb_image alignment="aligncenter" image="6112″ img_link="url:%2Fshop%2Fpersonalised-silicone-wristbands%2F%3Futm_source%3Dblog%26utm_medium%3Dcta%26utm_campaign%3Dsilicone|||" img_size="medium"][/thb_image][/vc_column][/vc_row]