How many people have you noticed walking down the main street with an arm ringed with coloured bands?
Everybody's wearing them, from teenagers to grandparents, and from your friendly neighbourhood postman to T.V celebrities. So what's different about these festival and charity wristbands compared to the more traditional paper or fabric versions? Well it's all down to style.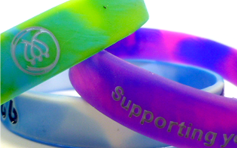 Collectables
First and foremost the silicone wristbands are seen as collectables. They catalogue your clients causes and interests for the world to see. In our ever changing world of socially acceptable standards it's seen as very favourable- from a charity point of view- to have wristbands expressing exactly what, and who, you support. You're seen as a charitable person, revealing your kind hearted nature to every stranger you pass.
For festival goers they act as trophies, milestones and keepsakes of their lives carried around for days, week, months and years after a mind blowing festival! Collecting festival wristbands can act to establish a party status amongst peers and new friends.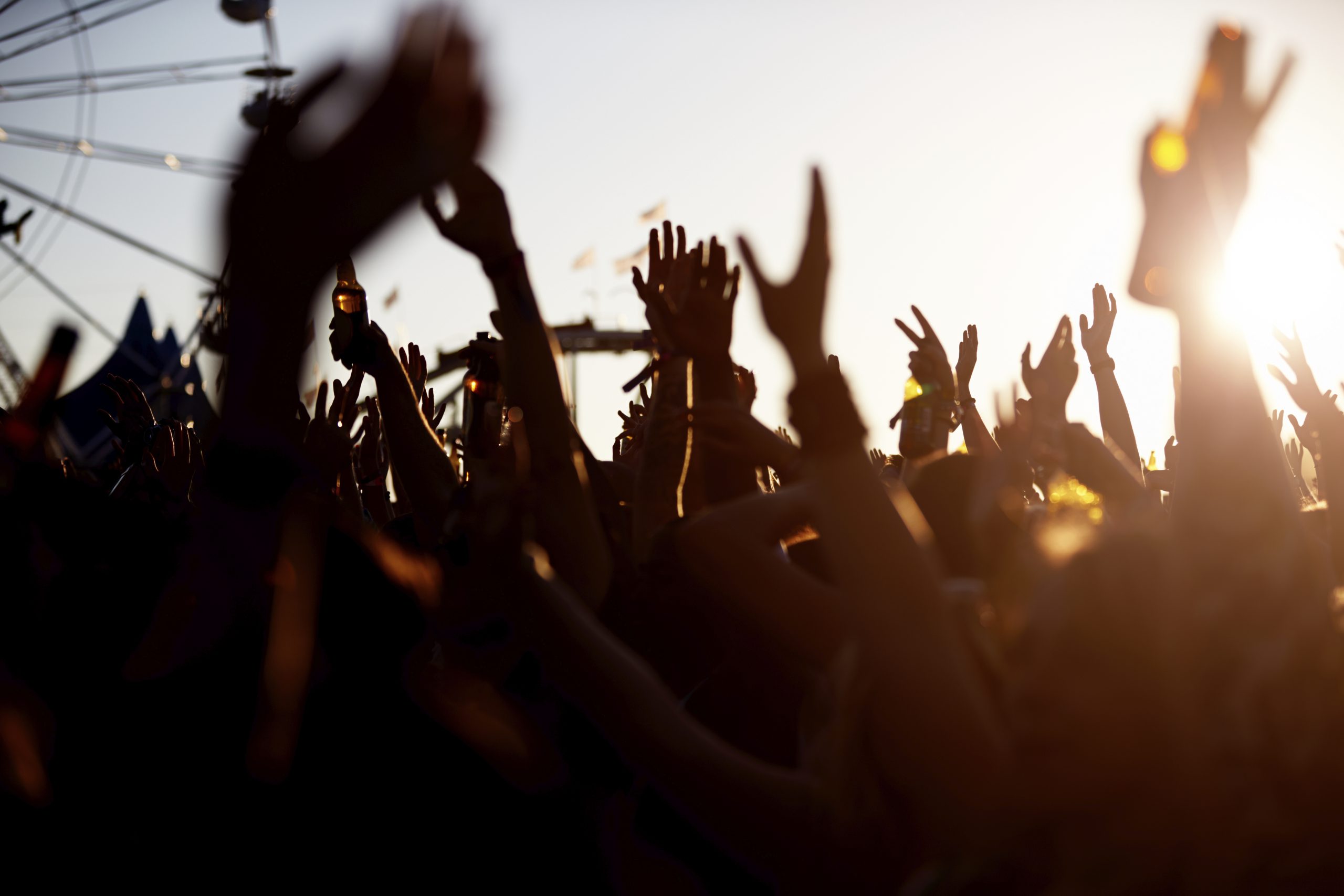 Easy to maintain
Compared to fabric wristbands which you're unable to remove once clipped into place, the silicone wristbands are easy to pull on and off. Due to the stretch in silicone wristbands, they won't dig into your intended customers' skin and leave nasty, sore bite marks. There's no chance of the wristband suddenly constricting around your customers' wrists either, so there's no need to quickly scrabble for the scissors.
Where once people of all ages were forced to wear a faded, ragged wristband- the thread torn at the ends and peeling apart- silicone wristbands don't turn into tatty rags after a month of wearing. They don't retain water and so won't become unhygienic and faded.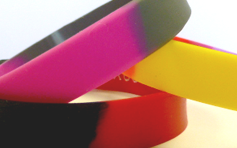 Colour
With a range of different styles and colours, Silicone Wristbands Direct offers a bright, appealing marketing strategy for your charity, business or event.
One of the key features in attracting anybody's attention is presentation. Bright, bold, colours stand out from the crowd and with a range of designs and patterns there's no stopping your creative marketing.
Everybody seems to have bold, block colours on their wrists, decorated with white slogans or charity names. To help your charity or business stand out from the masses, we offer a range of different colours and patterns.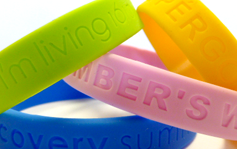 Debossed and Embossed wristbands have no threat of losing their slogans or charity names.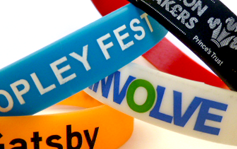 Printed, Filled and Swirl wristbands give a cool background for any writing, helping names and slogans stand out on the wearers wrist.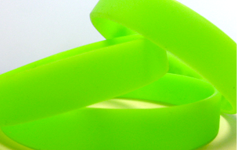 Segmented and Glow In The Dark wristbands are both unique and capture attention. With segmented colouring adding a new, funky look to your charity or business, the glow in the dark wristband is easy to see in any lighting, allowing wristbands which would normally fade into the shadows to stand out in neon colour.

Stylish conversation starters
Festival and charity wristbands are fast becoming a stylish trend setter. With people of all ages wearing them, they fit neatly into both casual and smart dress. Their attractive designs and snappy wording draws attention from strangers, friends and family alike, whether that's in bars or clubs or at events. They initiate conversation between strangers which, in turn, draws people together and spreads the word of your charity or event.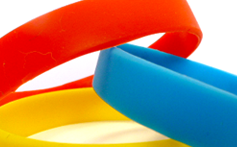 Who would have thought a simple wristband could do all of that?
So if you would like to know more about how we can help you spread the word of your charity or event, contact us or call us on 01524 848382.