At Car Air Fresheners Direct we do not just sell any old car air fresheners.  Instead, we create customised and personalised car air fresheners for our customers. Using their branding and logo we create truly unique and distinctive car air fresheners that they can sell, distribute to generate donations or use as a promotional giveaway.

What Car Air Freshener shapes do you have?
Literally hundreds!  We have a selection of best selling templates on our website but we can provide many other options if you do not see a shape you like. Just call us or email, let us know what you have in mind, and we can email a selection of templates for you to consider.  What could be easier!
You can also design your own unique shape and our factory will reproduce this for you making the template from scratch so you can be sure of an air freshener that is truly distinctive.

You say customised or personalised car air fresheners but what does that mean?
You can choose a shape that you like and we will then customise that shape with your unique design.  This can include your logo, branding, bespoke design, a picture, the options are endless.
We will happily create the design for you and we do not charge for this service.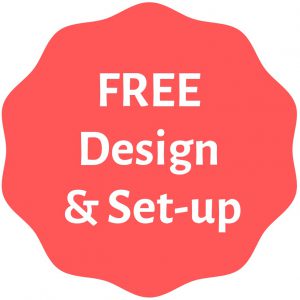 However, if you have your own design (perhaps produced by your marketing team or designer) then you would just need to send us the image/design files.  We can also provide a pdf file of the template shape that you or your designer can use!
Are all your Car Air Fresheners the same quality?
Well, I am glad you asked! In fact, we offer a range of products including economy, premium and luxury Car Air Fresheners so that regardless of use or budget we have something for everyone.
However, we only offer quality products.  So regardless of which you choose you can be confident of getting car air fresheners that look great, use quality paper and arrive in a neat wrapper for freshness and storage.

What is the difference between the different product qualities?
The main difference is the thickness of the air freshener, the type of paper used and the quantity of fragrance.  The more fragrance used the longer the scent will last.
Economy
Each Car Air Freshener has double-sided high-quality printing.  The cellulose cardboard is between 1.5-1.88mm thick with a standard 1ml of fragrance oil. It arrives in heat-sealed, high-quality, clear packaging, for lasting freshness and ease of storage.
The fragrance is odour eliminating and you can upgrade to 2ml of fragrance if you would like the scent to last longer.
Our economy car air fresheners are perfect for those looking for large quantities of air fresheners to use as a promotional giveaway such as car washes, valeting services and hotel parking.
Premium
Our Premium Car Air Freshener is thicker at 2mm and the paper is specially whitened cellulose, a natural fibre.  You get the same high quality, double-sided, printing and packaging and as standard 2ml of odour eliminating fragrance oil. As the Car Air freshener is a little thicker you can upgrade the fragrance oil to 3ml.
A premium product with fantastic value that will win the hearts and minds of your customers or those you choose to give them away to.
Luxury
When we say luxury we certainly mean luxury! 4mm thick whitened natural cellulose with added cotton for increased absorbency.
Luxury comes as standard with 2ml of fragrance oil but this can be increased to a whopping 4ml given the extra thickness and absorbency of the card.
If you want to totally wow your customers and let them know how much you care then our Luxury car air fresheners will not disappoint.  Although they are a little bit more expensive that is more than made up for with the extra quality which your customers or clients will really appreciate and value.

Want help choosing the best quality Car Air Freshener for you?
Our expert team will be able to guide you on the most suitable option for you. We will always recommend what we think is the most suitable and appropriate for you.  We do not charge for this design service so what have you got to lose?
Give our expert design team a call today on 01524 848382 or contact us and let us help you win the hearts and minds of your customers mile by mile!
[vc_row content_placement="middle" thb_divider_position="bottom" css=".vc_custom_1592477292124{background-color: #f6f6f6 !important;}"][vc_column width="2/3″ css=".vc_custom_1592477645861{margin-left: 25px !important;}"][vc_column_text]
Try Our Online Designer Tool
[/vc_column_text][vc_btn title="Design your Product" shape="square" color="danger" size="lg" link="url:%2Fproduct%2Fcustom-car-air-freshener%2F%3Futm_source%3Dblog%26utm_medium%3Dcta%26utm_campaign%3Dcaf|||"][/vc_column][vc_column width="1/3″][thb_image alignment="center" image="2879″ img_link="url:%2Fproduct%2Fcustom-car-air-freshener%2F%3Futm_source%3Dblog%26utm_medium%3Dcta%26utm_campaign%3Dcaf|||" img_size="medium"][/vc_column][/vc_row]