Accessories for car buyers is a must for car dealerships wanting to offer excellent customer service.  In our blog, we explain why!
Think about it. How do most people feel about driving a new car for the first time? Basically, amazing! There are many drivers who like to spend a lot of time researching the best car, looking for the best place to buy and compare prices. Others are more likely to get carried away and make an impulsive purchase and are happy to head to their local dealership and buy there and then! However, no matter what type of customer, you can be sure they will always be grateful for receiving free accessories and giveaways when they buy their car.
Why accessories for car buyers?
There are all different types of car, ranging from inexpensive to super luxury.  However, whatever your budget, buying a car will always be a relatively expensive decision. It's not like buying sweets, a T-shirt, or office supplies! And when making major spending decisions most of us like to have the red carpet rolled out for us!
Therefore, why not give your customer a gift that is not only useful but also helps them remember the excellent service they received at your dealership? That symbolises the red carpet and demonstrates you care no matter how much they have spent. Giving away accessories for buying a car will ensure your customers recommend your services to their friends and family or possibly leave a positive review on social media or Google My Business.  This will significantly improve your digital footprint on the internet, and make it much easier for potential customers to find your dealership before they find your competitors! The ideal, of course, is that they return to you every time they need a new car because you have created that all-important brand loyalty.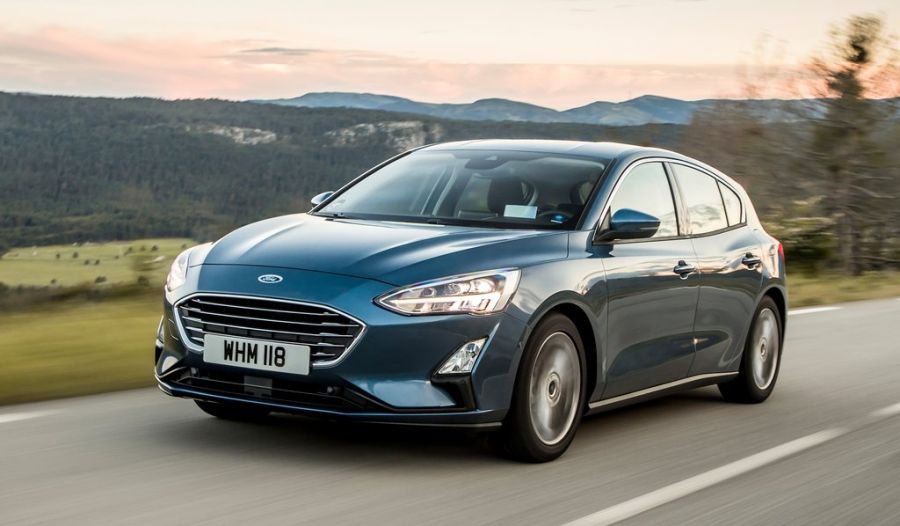 5 great ideas for free accessories for car buyers
Here are some great ideas to win the hearts and minds of your customers; making them very happy after purchasing their new car from you. Our last top tip is our favourite, so please keep reading to find out!
Mobile Sat Nav
Most people would say that until relatively recently the good old-fashioned road atlas or A-Z was still widely used.  However, we are now fully used to GPS and a trusty Sat Nav to get us lost! So if the vehicle doesn't have Sat Nav built-in, why not offer them a mobile Sat Nav and a suitable holder so they keep their hands on the wheel?
Steering wheel covers
Steering wheel covers are a good option.  If your vehicle has a prized custom steering wheel, why put a cover on it? Yes, it will be a little more protected, but most importantly it is not visible making it less likely for someone to want to break in and steal it!
Portable fridge
During summer and even to go camping, small portable fridges are very useful and an obvious gift idea. However, there some limitations.
For some customers, they will be useful and for others not. If your customer is not fond of going to the beach or camping, they will find little use for a portable fridge and there the thank you will lack impact.
They are relatively expensive so the costs may be prohibitive for those buying at a lower budget.
Travel pillow
Travel pillows are useful for long trips where you or your passengers need to rest. However, choose a cushion that is of very good quality so as not to cause neck or back pain. You do not want to be remembered as a "pain in the neck"!  You also want it to keep its shape so it continues to offer support where needed. Having to buy good quality travel pillows does mean a higher investment for your dealership but it is also about the return on investment and whether the numbers stack up.
Personalised Car Air Fresheners
Yes, you have finally reached the best option! Why are Custom Car Air Fresheners the best promotional accessory for car buyers?
The most economical option: Some of our example although much valued by customers have a much higher budget. However, it is very often the thought that counts and not the amount of money spent!  Our personalised car air fresheners are relatively low value. In addition, we offer volume discounts and great prices for regular orders. So, tell us how many you need and we will always offer a super competitive price!
The most customisable option: Our Personalised Car Air Fresheners are so versatile! You can personalise them with the corporate colours of your dealership, your logo, your favourite fragrance (even our "New Car" fragrance!) and you can even choose from a huge selection of shape templates or create your own unique shape. And, most importantly, you can include all your contact information so your customer always has your contact information in plain sight. Building brand awareness mile after mile! Every time they smell the fragrance they will be reminded of your excellent service.
People just love Car Air Fresheners.  They are just one of those very simple things that customers love to receive. One of those promotional giveaways that you can be sure will not immediately get thrown in the bin.  Why not give a few to your customer and ask them to share with friends and family and spread the word that you are a great place to visit for a new car!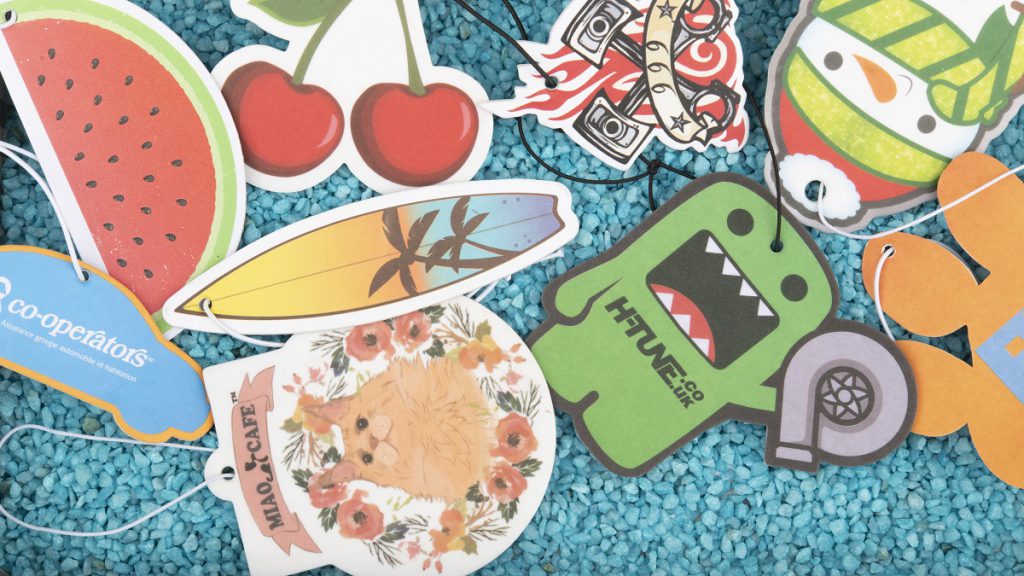 Its a deal! I'm sold on the idea of promotional giveaways for Car Buyers
We hope we have convinced you of the value of personalised Car Air Fresheners for your car dealership. The perfect, much-loved giveaway that will be appreciated by all car buyers. If you would like to find out how custom Car Air Fresheners can help grow your brand, please contact us or call 015254 848382 and our expert design team will; be happy to discuss options and prices without obligation.